We hope you are enjoying the summer and looking forward to returning to CCCU from September. We're busy getting ready for your return, and we will be here for you every step of the way. Plus, if you're still looking for things to do over the summer, our Careers & Enterprise Team are still running a range of workshops to help you develop your skills and build your knowledge.
Getting ready for September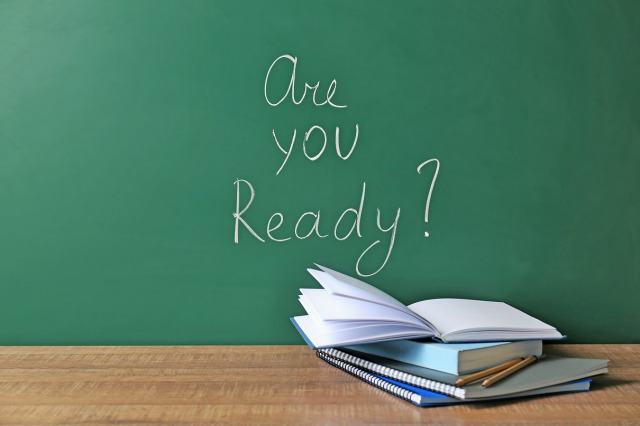 Social distancing measures will be in place at all universities next year. Our focus is on making sure we continue to give you a high-quality education and student experience, while also ensuring your health, safety and wellbeing. For the latest information about what you can expect from university life when you return this autumn click here.
Changes to your Programme
For the next semester/trimester we are committed to providing a mix of on-site face to face and digital learning and teaching. The exact mix will vary between programmes and programme modules taking in to account teaching requirements and other considerations such as meeting the safety of vulnerable staff.
Our response to the pandemic may mean we have to make changes to your programme. This is to take account of important health and safety measures.
Your Programme Team will notify you by 24 August via email and on your Blackboard of any changes that you may expect for the semester/trimester ahead and there will be opportunities to ask questions and discuss your options.
Library phased reopening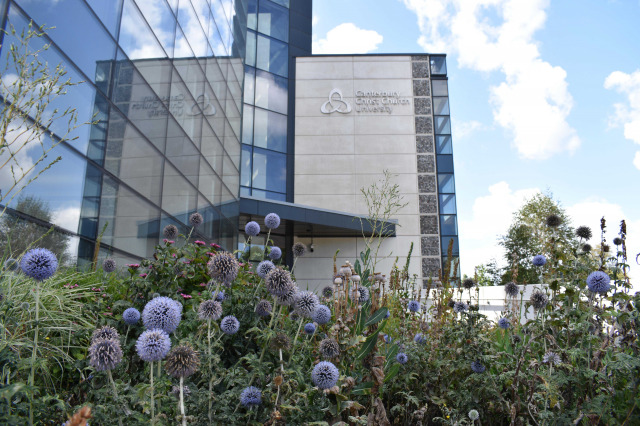 The library has begun a phased reopening, with the following services now available:
'Click and Study' – you will now be able to book a computer desk or study space in Augustine House for essential work, research or study.
'Click and Collect' – you will be able to reserve physical books, DVDs and the Curriculum Resources Collection available on the shelf in Augustine House for collection via the self-service Reservation Pick up point.
'Scan and Deliver' – this new service will enable the ordering of digitised scans of journal articles and book chapters from the Augustine House print collection where copyright rules allow.
Drill Hall is also offering a click and collect and study space service. For updates on their gradual re-opening please click here.
The plan is to start small and safe, test processes and slowly expand our services so we are ready to welcome new and returning students in September. For further details…
Christ Church Sport & Active Health Sports Centre reopening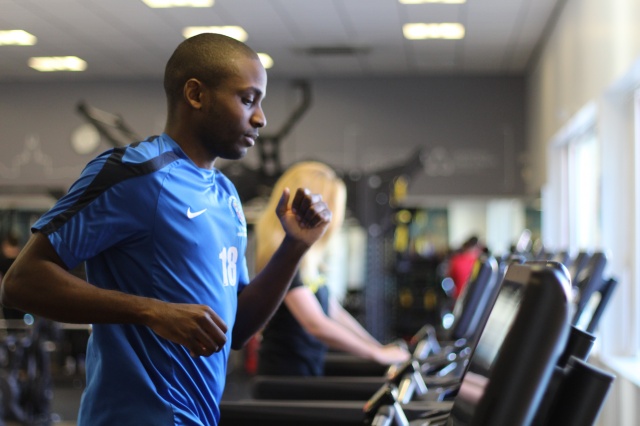 We are delighted that the phased reopening of the University sports centre began on 3 August. The health and safety of our students and staff is our highest priority. Therefore, following Government guidance, we are starting a carefully planned, phased approach to reopen our sport and fitness facilities.
Initially, you will only have access to the gym facility, before a phased return of other services including fitness classes and sport. You will be able to book and attend gym sessions using our online booking platform. For bookings & details…
Getting ready to study at the next level
Moving to the next level of study can be exciting, daunting and challenging as you develop as an independent learner, are introduced to increasingly complex concepts and given the opportunity to delve deeper into subjects you love. Two of our students share their thoughts and tips on transitioning between years:
Build your knowledge, develop your skills & plan for the future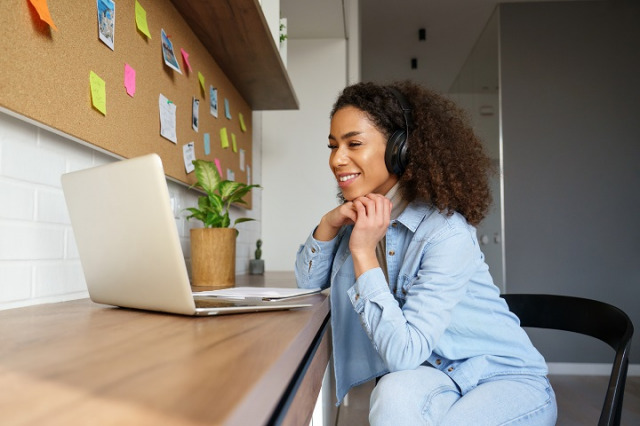 Careers & Enterprise Workshops
Keep developing your skills and building your knowledge with the Careers and Enterprise Team over the summer with a range of workshops. From Social Media at Work and Microsoft Training, to Adobe Photoshop Essentials to Making the Most of Your Money with HSBC!
Volunteering: log your hours!
As the 2019-2020 academic year comes to an end, there is still time to log your volunteering hours and gain recognition for the volunteering you have been doing this year. Whether you've been helping out your community during lockdown, or were volunteering for a charity or the University before the pandemic, you have until 31st August to log your hours and skills to qualify for one of the Christ Church Certificates of Volunteering. Find out what opportunities are currently available through the Christ Church Volunteering site.
Virtual Postgraduate Open Day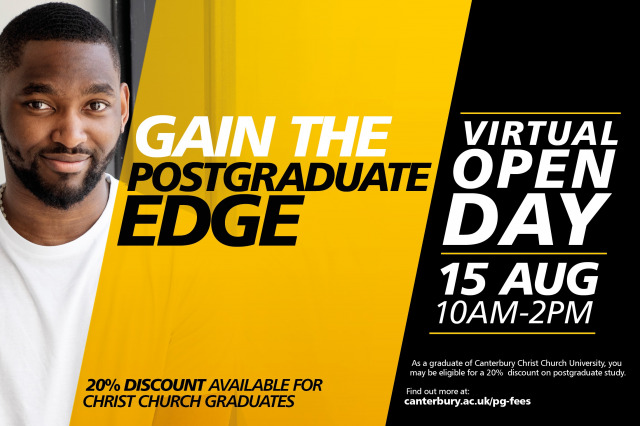 Have you decided what you want to do when you have completed your degree? Give yourself the postgraduate edge, by adding a postgraduate degree to your CV. It a great way to develop expert skills and boost your career prospects. And as a current student, you get a 20% discount. Find out more at our virtual postgraduate open day on 15 August, 10am.
And a few reminders…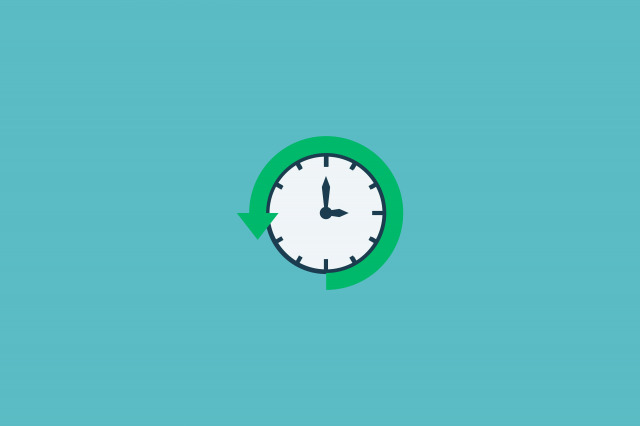 A new way to reset your password
As part of our ongoing improvements to IT services and online security, we have introduced a new and easy way to reset your password or unlock your account. Before you would have needed to use Manage My Account, but now it's all in one place as part of your Microsoft login. And to make things even easier- remember to set up your recovery details with an alternative email, telephone or Microsoft Authenticator App. It only takes 5 minutes, you only have to do it once and it will save you time later.
Things to do before the next academic year…
Remind yourself of the government guidelines regarding Covid-19 to protect yourself and other. When we are back on campus and enjoying the local area, we will all have a role to play in supporting the safety of our community by observing social distancing, maintaining good hygiene practice and following the Government protocol around contact tracing, mask wearing and self-isolating.
Find your smartcard: it may have been a while since you last saw your smartcard! So remember to have a look for it before September.
Check your Programme and Module Blackboards: there will be updates from your Programme teams and support for how to get a head start in the new academic year.
Make sure you know when you are coming back: it may sound obvious but you don't want to miss the start of the year! The calendar overview is available here and the University timetable will be released in the last week of August.
Remember to re-register: from late August those who are eligible will be invited, by email to their university address, to re-register before they return in September. It is easy to do and only takes 5 minutes online!
Finally, i-zone is now back on the phones on 01227 922222 – so you can not only email and live chat but you can also give them a call if you have any queries.