What's Happening in August at CCCU?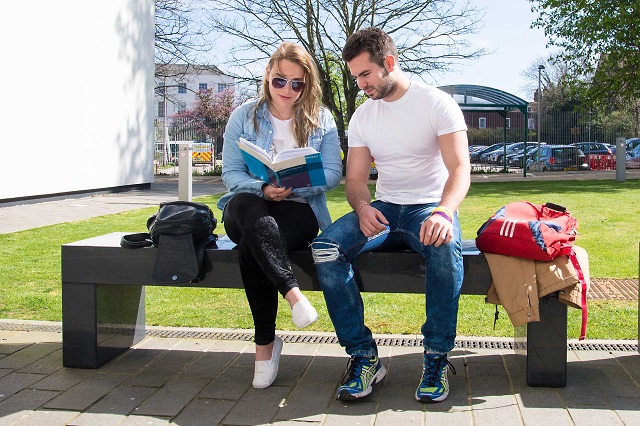 The new academic year starts on Tuesday 29th August following the Summer Bank Holiday. If you're studying over the summer, make sure you check out the new LibrarySearch, the upgraded PCs in Augustine House and also make sure that you've re-registered ready for September. More details on these can be found below.
Augustine House – August Bank Holiday Closure
We're starting with the end of the month this time around as there's a Bank Holiday on Monday 28th August. This means that any students studying through the summer will be able to have a day off. It's important to make a note of the date because Augustine House and the Library will both be closed.
The New LibrarySearch
Although it's still got the same name and is at the same place, LibrarySearch has now been replaced with a new and improved system. There's some new search features and it's easier to place reservations using the new button. You'll also be glad to hear that books will now auto-renew! This means no more fees for forgetting to bring your books back, but remember, if someone else reserves your book, you'll still need to return it otherwise you'll be fined.
More details on the new LibrarySearch here…
Windows 10 Upgrades for Campus Computers
Through August and the start of the new academic year, student workstations across the campus are being updated with Windows 10. Most of you will already be using this at home, or on your personal devices (laptops and things), but if you find it confusing there's some new FAQs on the main website and help is also available through the i-zone.
Reminder to Re-register for September!
One last thing, and possibly the most important, is to remember to re-register as a student so we know that you're coming back to carry on with your studies from September. And don't forget to also reapply for your Student Finance. Tuition fees have remained the same as last year so make sure you are applying for the right amount. Check out this article on 2017/18 fees for more details.
Tune into CSRfm
Tune into CSRfm, your local Community & Student Radio Station. You can tweet any questions you may have about studying in Canterbury to @CSRfm on Twitter to be featured live on-air.
Tune in online at http://www.csrfm.com or on 97.4fm when you're in the Canterbury area.