The Summer is here! And now that exams and assessments are over for most of you, campus seems a lot quieter… However, there's still lots happening this month to keep you busy if you're in the area- including School of MPA Annual Musical: HONK! Postgraduate Mixer, Canterbury Pride and Wake Up Wednesdays. There are also some key reminders around checking your assessment results, moving out & returning your books! 
Wake Up Wednesdays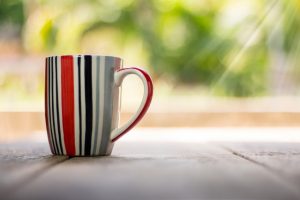 Are you staying in Canterbury over the summer? Feeling a little lonely/need a friendly face or you are in need of a free tea/toast pick me up on a Wednesday morning? Well look no further! The wellbeing advisers are hosting the Wednesday Wake up between 10:30am and 11:30am every week during the summer, starting on 26 June in the Atrium Café Augustine House. There will be tea/coffee, toast and a friendly face if you just wanted someone to talk to, during those summer months of reassessments or working.
The conversations can be supportive, talking through any situations you are experiencing to help you to make informed decisions, be it related to personal, general wellbeing, financial, housing, or academic matters. Alternatively, we can just end up talking about the weather and moan about the heat!?
For more information on support available during the summer, whether you're in the area or further afield, click here.
Return Your Library Books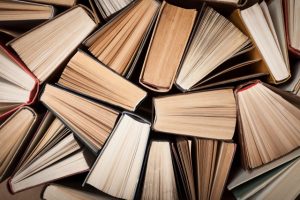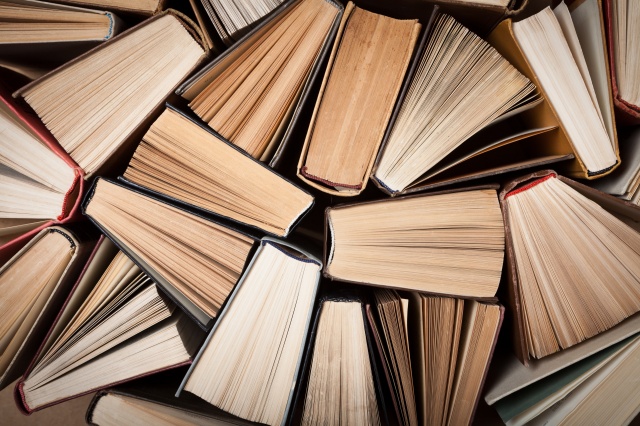 If you're in your final year please remember to return all your library books! Hopefully, you have had the chance while at CCCU to access some inspiring books that have helped you with your learning and to achieve your final academic goals – so it is only fair that you give future students the chance to discover the same resources. Please help us preserve the Library collections by bringing back all your books. You will be eligible for the cost of any unreturned items.
Check your Assessment Results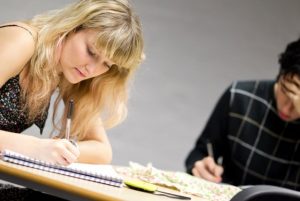 Keep a look out for your results and make sure you check if there are any actions you need to do. Results for all campuses are released via your Student Portal and you will receive an email notifying you when they are available.
If you're in the process of moving out of accommodation then make sure you check out our dedicated blog post to moving out with a useful checklist to help things go smoothly. For example; making sure all your fees/rent is paid, notifying people of your change of address, recycling, returning keys and cleaning thoroughly!
School of Music and Performing Arts Annual Musical: HONK!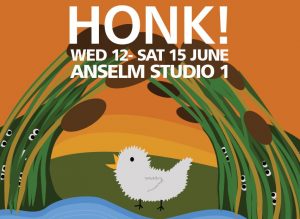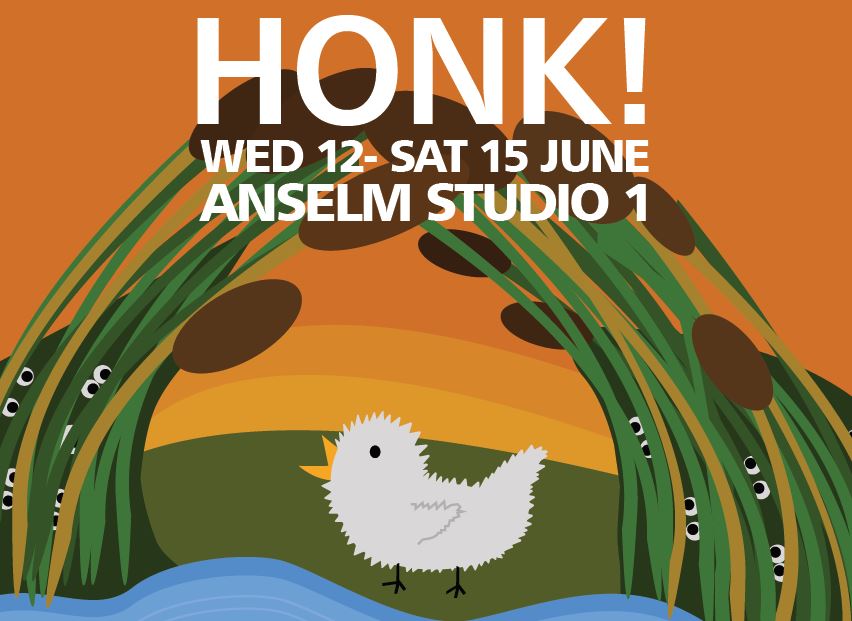 The School of Music and Performing Arts are back with their annual musical! This year is HONK!, happening on Wednesday 12- Sat 15 June in Anselm Studio 1. CCCU student, Dylan, interviews the directors to find out more about the production- take a read by clicking here. And to book tickets please click here.
School of Music and Performing Arts End of Year Concert: Music for a Summer Evening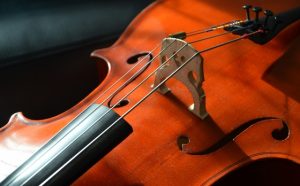 Join us for an uplifting recital as we celebrate the close of the academic year. The programme includes lighter music from the University's professionally-directed Symphony and String orchestras, Big Band and Chamber Choir, along with chamber ensembles and solo items. The concert is happening on Saturday 8 June at 7:30pm in the St Gregory's Centre for Music. To book tickets please click here.
Medway Summer BBQ!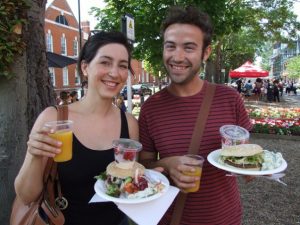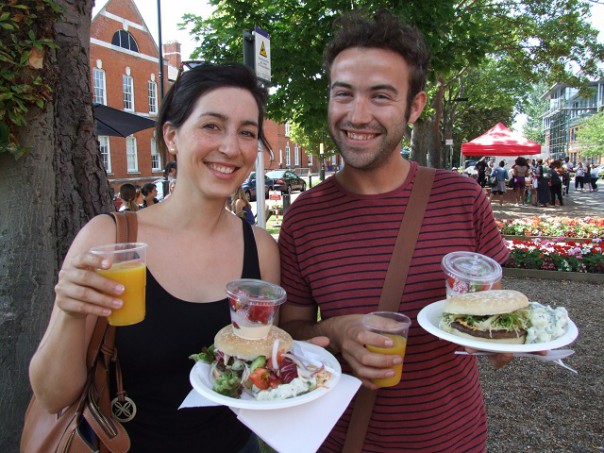 You are warmly invited to the annual Medway Campus student and staff BBQ on Tuesday 18 June at midday. This will take place outside Rowan Williams Court (Medway Campus). There is no charge – food, beverages and music will be provided! For more information, please click here. Remember to have your student ID with you on the day- and we'll see you then!
CCSU Postgraduate Mixer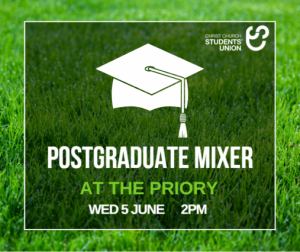 Join the Christ Church SU for a Postgraduate Mixer on Wednesday 5 June from 2pm-6pm at The Priory! Enjoy the sunshine and meet your fellow postgrads!
Canterbury Pride!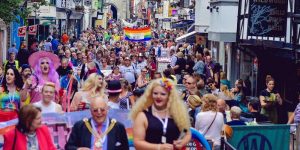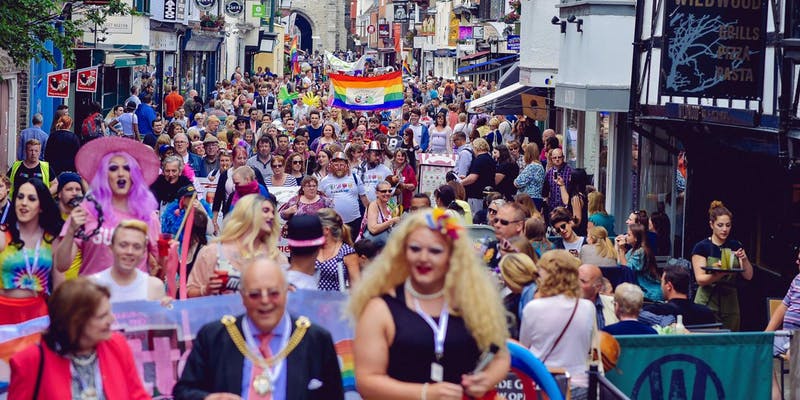 This month we're celebrating Pride!  As part of the celebrations, Pride Canterbury Festival will be happening on Saturday 15 June and CCCU is proud to say that it's one of the sponsors this year. For more information about the event make sure you look at the Canterbury Pride website.
Volunteers Week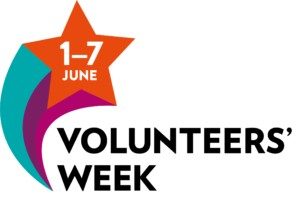 From June 1-7 we're celebrating Volunteers Week! We'll be sharing staff and student reasons why you should volunteer this Summer on Facebook and Twitter, as well as ways you can get involved! So keep an eye out… And in the meantime, if you do already volunteer, make sure you log those hours by clicking here!
University Mental Health Day – Film & Writing Competition!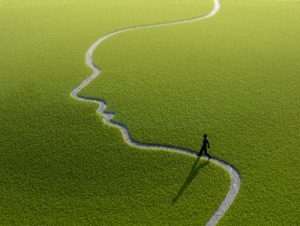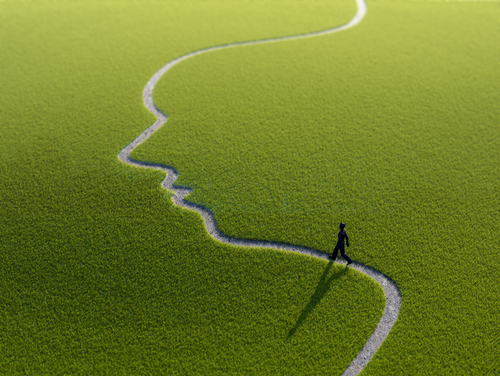 As part of University Mental Health Day we are delighted to be launching both a film and writing competition which will empower students and staff to use their voice on the subject of mental health. The theme of the competitions is "Journeys of the Mind" and we hope by sharing entries on World Mental Health Day in October 2019, we can continue the conversations around emotional wellbeing, creating a positive culture around and awareness of mental health at CCCU.
Are you a budding film maker or like having a go at animation? Why not enter our Film Competition! Or maybe you enjoy creative writing? Then you could submit a poem or story as part of our Writing Competition. To find out more information on both competitions, plus previous winners, please click here.
And don't forget that if you do have a few spare minutes over the Summer, you can join our conversation around the Mental Health & Wellbeing Framework. To find out more and share your thoughts/ideas- click here.
EVENT:  All CCCU students and staff are also invited to join a talk and Q&A with Mark Simmonds, happening on Wednesday 19 June at 1pm in Pg06, to discuss his new book 'Breakdown and Repair: A Father's Tale of Stress & Success'. Mark tackles issues surrounding mental health, with the aim to make the topic accessible to all. For more details, please click here.
Arts & Culture Events


Top Voices End of Year Concert: Mon 3 June, St Gregory's Centre for Music, 7-9pm. Top Voices is the University's upper-voice ensemble. Under their director Chris Price they explore the astonishingly varied repertoire for the distinctive sound-world of female voices. Join them for an eclectic summer evening recital that includes music from medieval plainsong to specially-written hanging ballads, from barbershop to Baroque. For more information and booking, please click here.
Degree Show 2019: launching on 7 June in Daphne Oram Building, and continuing until 14 June in Sidney Cooper Gallery: The combined degree show will include photography, graphic design, creative writing, film and digital art, celebrating the hard work and talent of our students.
Jemima Brown- The Great Indoors Exhibition: until 15 June, Sidney Cooper Gallery. The Great Indoors brings together Jemima Brown's assemblage sculpture, installations, and drawings to investigate social structures and the personal and political histories that define our lives. For more information, please click here.