What's happening at CCCU this January?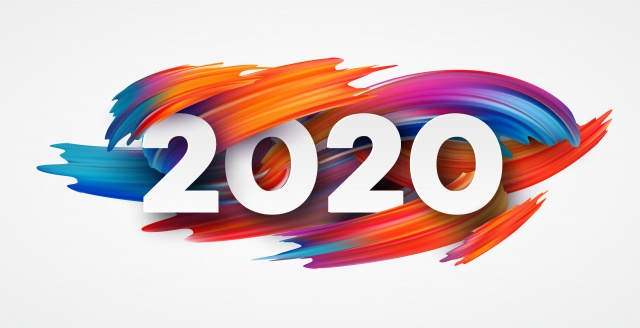 Welcome back to CCCU in 2020! We hope you all had a wonderful Christmas break. There's lots to get involved with this January, from Personal Development Week to Winter Wellbeing, as well as plenty of workshops with the Careers & Enterprise Team… And much more!
Winter Wellbeing

It might be cold and dark outside but #CCCUAllofUs are coming together to offer a whole month of winter warmers to keep you positive through January.
Chooseday Chill starts up on 7 January at 5pm and Community Lunches are back on Wednesday 8 January from 12:30pm– so there's lots to be positive about for the start of 2020!
Keep an eye out on social media for our weekly theme, as we go through the 5 ways to wellbeing. Find out more…
StressLess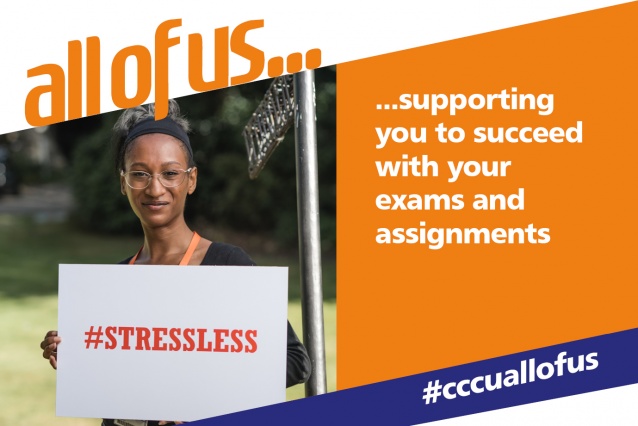 StressLess continues in January with a focus on getting ready for exams, and finding quiet spaces on campus to study. And don't forget to make use of the #StressLess Zone on the second floor of Augustine House- providing a space to relax and take a break from studying.
Personal Development Week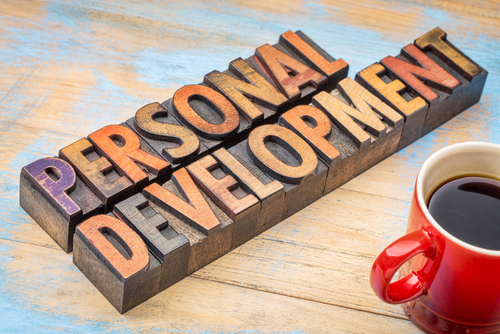 How often do you get a whole week to yourself? Well Personal Development Week from 20-24 January is giving you that time – so you can reflect, reconnect and refresh. There's a wide range of events, activities, workshops and support available so make sure you schedule your week to get the most out of this great opportunity.
Also remember throughout the week, teams such as Careers, Student Support, Disability and Mental Wellbeing will be providing their regular drop in sessions – so take this time to get your CV checked, financial advice or any support that you may need for the year ahead.
Careers & Enterprise Workshops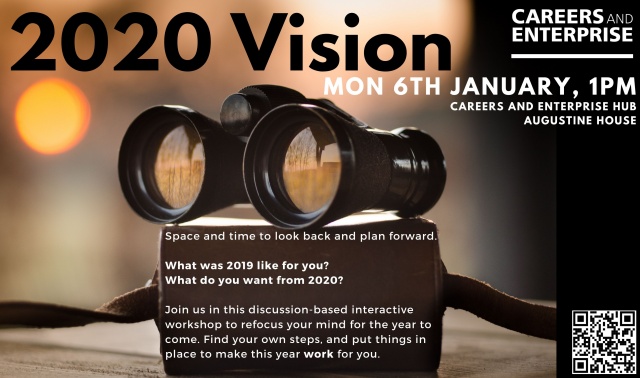 The Careers & Enterprise Team also have a packed schedule throughout January, to help you gain insights and get career ready! Here are some of the events to look forward to this month:
Plus much more! To see the full listing, and to book onto workshops, check out their eventbrite page…
Make sure you also check out the regular volunteer pop-ups starting on 22 January in Touchdown, Laud between 10am-2pm. Come meet SATEDA on 22 January, and SNAAP on 29 January to ask any questions & see how you can get involved.
CCSU Events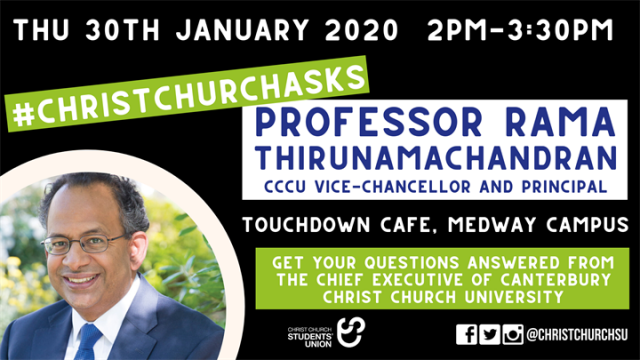 Student Food Bank Donation: 7, 14 & 17 January in Laud, Touchdown between 9am-5pm. Click here for details…
Vice-Chancellor Q&A in Medway: Thursday 30 January in Touchdown, Medway Campus between 2pm-3:30pm. Join the SU at the Medway Campus edition of #ChristChurchAsks and get your questions answered from the Vice-Chancellor and Principal of CCCU, Professor Rama Thirunamachandran.
Student Elections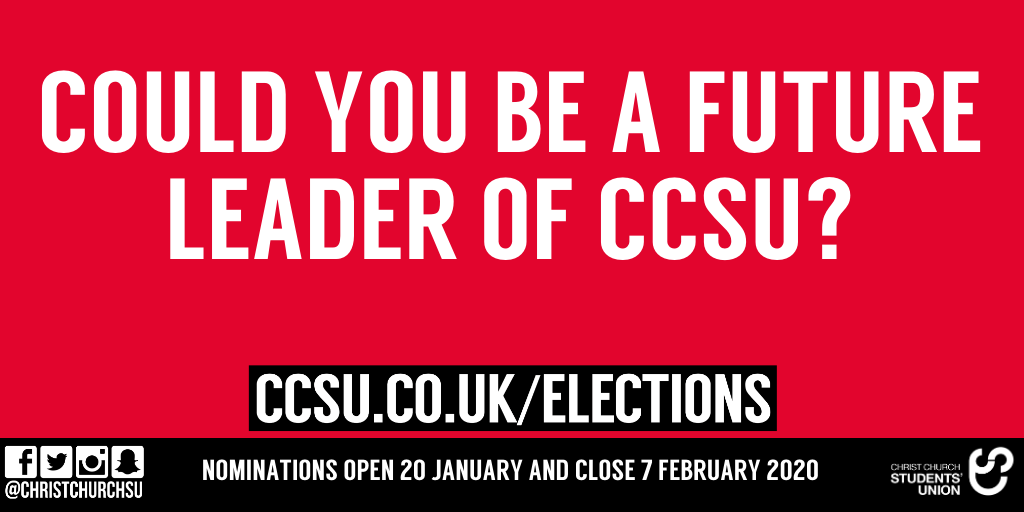 Nominations for the Student Elections open on 20 January, and the SU are looking for people who can champion student causes, represent the student body and campaign for change. Sound like you? Get involved and become a Sabbatical Officer…
Gym Discounts with Christ Church Sport!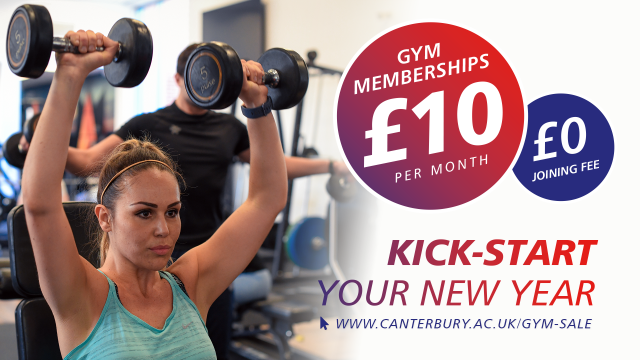 2020 is the Canterbury Christ Church University Sports Centre 10-year anniversary, and to help celebrate they are offering students at the University the chance to get a £10 gym membership, saving a massive 33% on the usual price!
January is the perfect time to get into healthier habits and start a new routine – why not take advantage of this fantastic January deal. Sign-up now and receive a £15 per month Gym Membership for just £10 per month, with no joining fee! Find out more…
Student Surveys 2020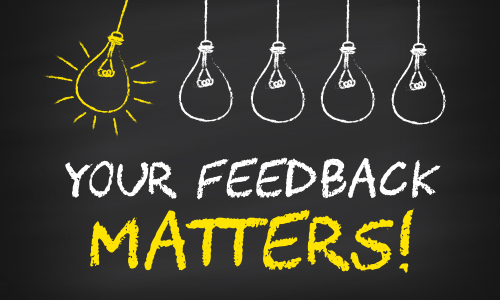 Every year the University takes part in several major national surveys that enable you to provide us with valuable feedback that will help us to shape the future of Canterbury Christ Church University.
There will be four surveys which will be launched:
(NSS) National Student Survey, for final year undergrad students
(UKES) UK Engagement Survey, for 1st and 2nd year students.
(PTES) Postgraduate Taught Experience Survey, for Masters, Postgraduate Certificate or Diploma Courses, on any year of study.
(PRES) Postgraduate Research Experience Survey, for PhD, Doctoral or Research Masters students.
Please do take the time to complete the survey when you are sent details to your University email account. All responses are anonymous and as a thank you, we will have incentives to offer, but most importantly this is your opportunity to improve and shape the student experience at CCCU. To see how your feedback has previously made a difference click here.
Arts & Culture Events

Some New World Exhibition in Daphne Oram: As part of the British Council Venice Fellowship Programme, Charles Williams spent a month at the 2019 Venice Biennale working at the British Pavilion and conducting his own research. Some New World brings together the work he made during and immediately after the fellowship.
Winter Sound 2020 in Daphne Oram on 23, 24 & 25 January: Celebrating the sonic underground. We celebrate the sound of tomorrow with the fourth annual WinterSound festival. For details & booking, click here…