What's happening at CCCU this February?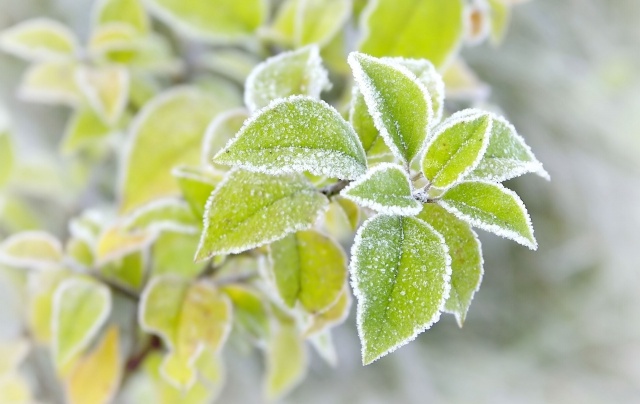 There's plenty to look forward to this month – including Student Surveys, LGBT History Month events, the launch of the Graduate College, the Row Britannia Challenge, One World Week… Plus so much more!
Find out how you can get involved this February…
Student Surveys- now LIVE!

Every year the University takes part in several major national surveys that enable you to provide us with valuable feedback that will help us to shape the future of Canterbury Christ Church University.
The following student surveys are now live:
(NSS) National Student Survey, for final year students.
(UKES) UK Engagement Survey, for 1st and 2nd year students.
(PTES) Postgraduate Taught Experience Survey, for Masters, Postgraduate Certificate or Diploma Courses, on any year of study.
(PRES) Postgraduate Research Experience Survey, for PhD, Doctoral or Research Masters students.
You will be emailed a link to the survey that you can complete. This is your opportunity to improve and shape the student experience at CCCU. Your feedback will help us to build on our successes and to continue to improve our learning and teaching. To find out how your feedback has been used and made a difference across the University, click here. For more information on each of the surveys and incentives, click here.
Join the Community…
Row Britannia Challenge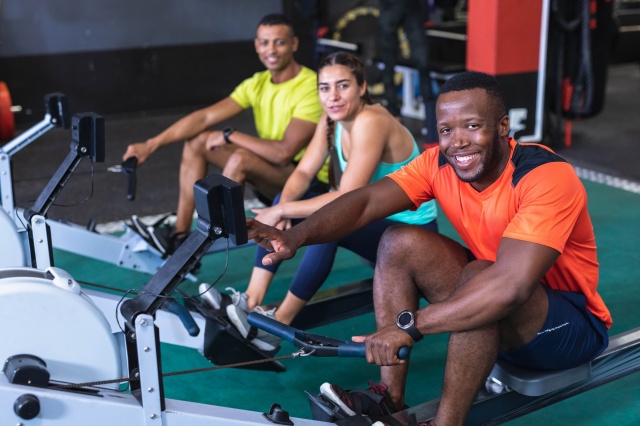 Christ Church Sport, with support from CCSU and the whole University, are taking on the Row Britannia Challenge! The aim is to row 2020 miles, raise money for Sport Relief & raise awareness around mental health. Join #CCCUAllofUs as we try and beat the challenge this February. More details coming soon…
LGBT History Month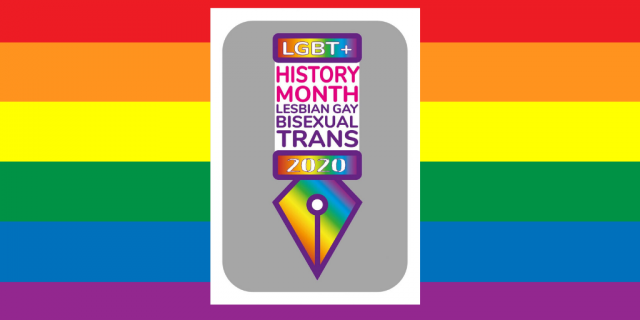 CCCU strives to be an open and accessible University; one that upholds the values of equality and diversity and where everyone can expect respect – so we are proud to support LGBT+ History Month. The CCCQ staff network is organising a number of events and activities during February to commemorate LGBT+ History Month, many linking to the 2020 theme of poetry, prose and plays.
Events include Raising of the Rainbow Flag, Write it Out: Creative Workshop, 'It's a Marvellous Party' with Ian Elmslie and much more…
Students' Union Elections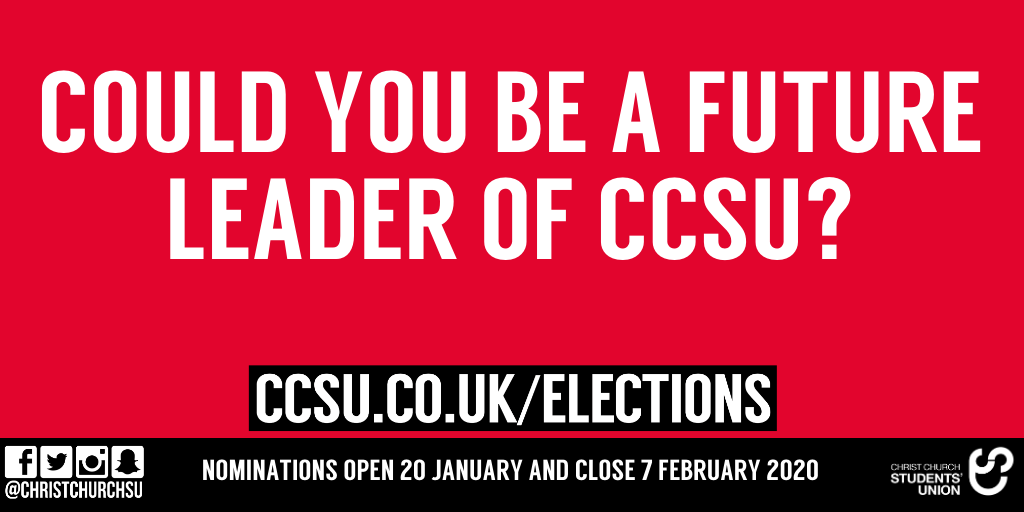 Do you think you be a future leader of CCSU? There isn't long left to submit your nomination… As they close on 7 February. Get involved and become a Sabbatical Officer…
After nominations close there will be:
Candidates' Debate: Tuesday 11th February 2020, 5-8pm The Lounge
Full Campaigning: From Wednesday 12th February 2020, midday
Voting opens: Monday 17th February 2020, midday
For details & the full listing of key dates, click here.
Student Volunteering Week: 10-16 February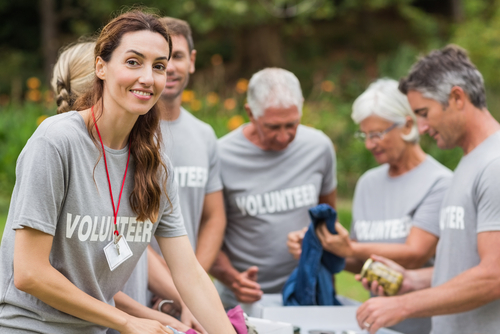 Student Volunteering Week is the perfect opportunity to learn more about volunteering, local charities and what opportunities are out there to get involved with! Come along to one of the drop-ins happening during the week in Touchdown, Laud:
11 February: Buster's Book Club
12 February: The Horsebridge Centre
14 February: Pilgrims Hospices
And keep an eye out on social media for reasons why our students volunteer! For current volunteering opportunities, click here…
CCSU One World Week 2020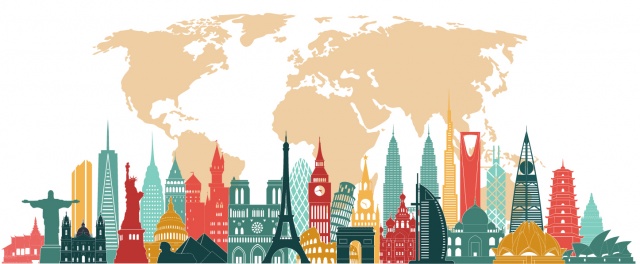 CCSU One World Week will be taking place again this February! Join for a week long celebration of the culture, talent and diversity at CCCU. There's plenty to get involved with- including the famous International Food & Culture Fayre! So save the date: 24-28 Feb, more details coming soon…
Report & Support Launch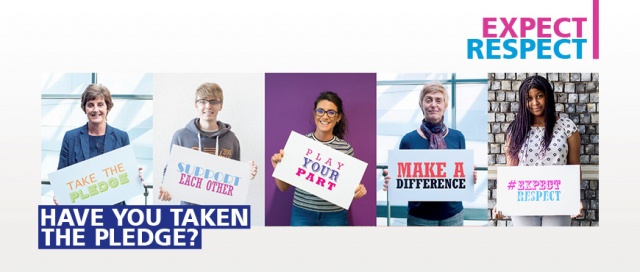 The University and Students' Union believe all staff and students have the right to live, study and work in a safe and supportive environment. We do not tolerate discrimination, bullying or harassment of any form. As 3-9 February is Sexual Abuse & Sexual Violence Awareness Week, we will be launching a new online reporting platform called Report & Support. This platform allows staff, students and visitors to our campus to make anonymous or named reports about bullying, harassment, discrimination, hate crime, relationship abuse and sexual misconduct. For more details on our Expect Respect Campaign, click here.
Prepare for Life After Uni…
Launch of the Graduate College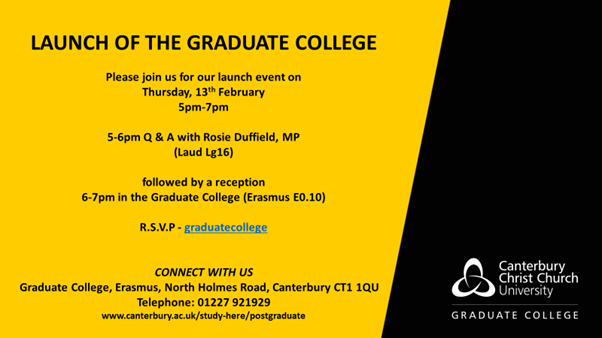 Join the Graduate College for their launch event on Thursday 13 February between 5-7pm. There will be a Q&A with Rosie Duffield MP in Lg16 followed by a reception in the Graduate College (Erasmus, E0.10). To reserve your place, please contact: graduatecollege@canterbury.ac.uk
Careers & Enterprise Events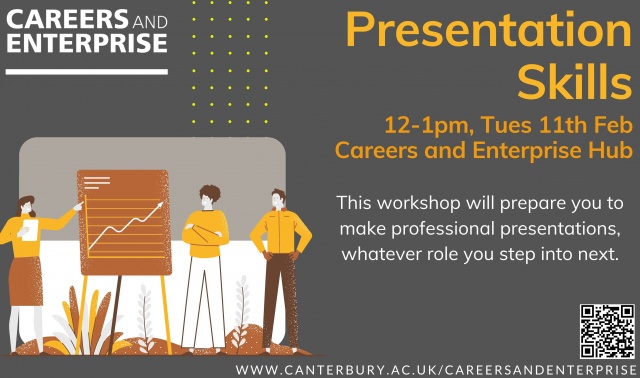 The Careers & Enterprise Team have a range of workshops and events happening throughout February in their Hub in Augustine House to build your skills & knowledge and prepare for Life After Uni…
4 February, 1pm – Cover Letters and Applications
5 February, 12.30pm – Unitemps Working Seminar
11 February, 1pm – Presentations Workshop
18 February, 1pm – Career Wellbeing in Leaving Uni
20 February, 1pm – Psychometric Testing
24 February, 12pm- Volunteer with… Buster's Book Club
25 February, 1pm – Alumni: Staying in Touch with CCCU
There's also going to be plenty of opportunity to meet local charities and find out how you can volunteer with them:
5 February: Old Chalk, New Downs
19 February: Books2Africa
20 February: East African Playgrounds
26 February: Kent and Medway Partnership Trust and SATEDA
And make sure you pop by and say hi to the Volunteering team on 17 February for Random Acts of Kindness Day between 11am-1:30pm!
Finally- a date for your diaries! Keep 11 March free for the Careers & Enterprise Life After Uni event, LAUNCH!
Look after your health & wellbeing…
Christ Church Sport: Social Sport, Fitness Classes & Boot Campus!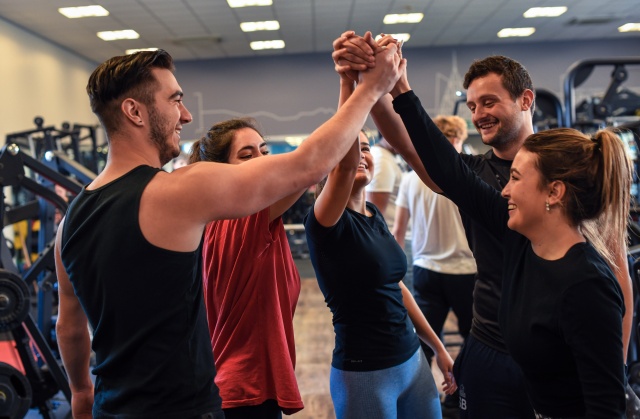 Social Sport: Our Social Sport programme is designed for people that might like to try out a new sport or activity, no experience is necessary and all equipment is provided. It's a great opportunity to meet new people and discover a new talent. The timetable runs Monday – Saturday and includes opportunities like Basketball, Volleyball, Climbing, Badminton and more! Sessions cost just £3.00 or are free with an Activity Pass or Premium Membership.
Fitness Classes: We have fitness classes to suit all abilities, with classes to suit beginners like our Beginners Spin or Beginners Pilates, and classes for more advanced users like HIIT and Rig Worx. We also have some really fun additions to our timetable, like Boogie Bounce and UV Boogie Bounce – a dance class on a trampoline! Classes cost just £3.00 or are free with an Activity Pass or Premium Membership.
Boot Campus: A FREE fitness Boot Camp style class, involving an outdoor workout designed to build strength and fitness through a variety of exercises that mix traditional calisthenic and bodyweight exercises, with interval and strength training. Get fit for free!Every Monday at 1:15pm Meeting outside the Daphne Oram Building and every Thursday at 12:15pm Meeting at the Augustine House.
Potter & Prune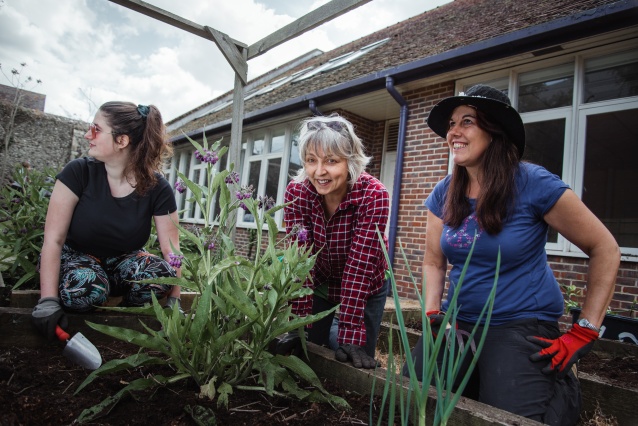 Join our Sustainability Team in the Johnson Community Wellbeing Wildlife Garden every Friday afternoon for a potter & prune! Situated next to the Johnson building on NHR campus, this previously neglected area has recently been developed as a place to attract wildlife, and somewhere for you to relax and refresh. The gardening work is ongoing, so come help John Hills (Sustainability Project Officer) to improve and maintain the space. Tools and gloves provided.
Time to Talk: 6 Feb

Time to Talk Day is happening on 6 February, so why not join the Sabbs for their Time to Talk drop-in between 11am-1pm in The Lounge for some tea & biscuits and a chat!
Building Exam Confidence through Mindfulness Practice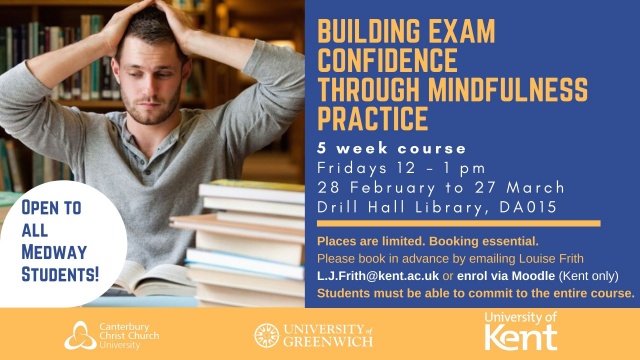 Join this 5 week course in Drill Hall Library- DA015, Medway, to gain techniques on how to: combat negative habitual thoughts, settle down for revision and what to do during an exam to keep calm.
The course will run on a Friday 12pm-1pm between 28 February- 27 March, and students must be able to commit to the entire course. Places are limited- so make sure you book your place! Email Louise Frith: L.J.Frith@kent.ac.uk.
Other dates for the diary…
CCCU Bookshop Events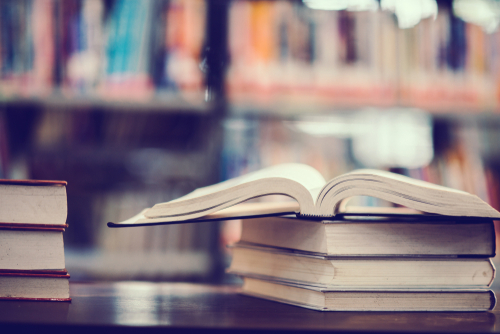 Author Lecture & Book Signing with Nessa Carey, Hacking the Code of Life: 4 Feb, 1-2pm, Pf06
Campus Book Launch & Book Signing with Katherine May, Wintering: 13 Feb, 5pm, seating area by the CCCU Bookshop
And don't forget about the Price Match Promise with the CCCU Bookshop! They will match the price of recommended textbooks included in programme and module reading lists with the price on Amazon.
C4 Danceathon!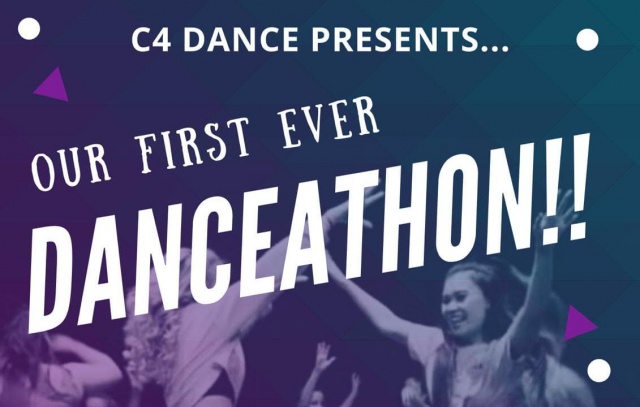 Join C4 Dance for a 10 hour long danceathon on 2 February between 8am-6pm in Ag08. All donations and sponsors go to Mind Step Foundation.
Library Team: Valentine's Day Letter Writing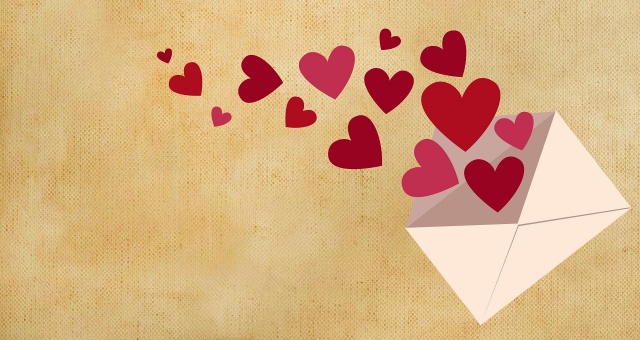 This Valentine's Day The Library are offering you the opportunity to write them a Love Letter or a Let Down Letter. You can let them know what you love about the Library and what really works for you, or let them know what you feel let down by and what they can improve. Come to the ground floor of Augustine House from 10:00am-4pm to take part… And anyone taking part has the option of being entered into a draw for some Valentine's Day goodies!
Can't make it to Augustine House on the 14th February? Don't worry as they'll have Valentine's Day themed feedback boards up across the week (10th – 14th February). And you can also leave feedback for the Library all year round here.
Arts & Culture Events

Some New World: Thurs 23 Jan- Friday 13 March, 12pm-4pm, weekdays, Daphne Oram Building. For details & booking, click here. You can also attend the Artists Talk on Thursday 30 January, 5:30-6:30pm in Daphne Oram. For details & booking, click here.
Lunchtime Concerts: Wednesdays, 1:10pm-2pm, St Gregory's Centre for Music, FREE. Including King Arthur: Sonatas, Songs & Scenes on 5 Feb and Broadway Choir (dir. Phil Hornsey) on 19 Feb.
Canterbury Anifest 2020: Fri 28 Feb- Sun 1 March, Augustine House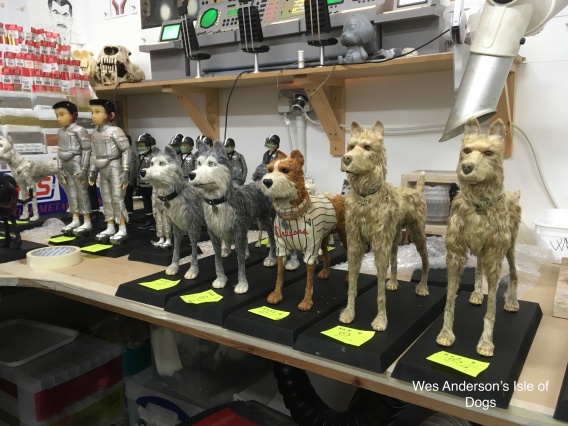 Canterbury Anifest is an award-winning animation festival and the largest annual event of this kind in the South East. People of all ages are invited to experience the magic of animation. With its range of talks from big names in animation, roundtables, screenings and workshops, it has something for everyone, whether their interest in animation is as a viewer or industry professional. This year's speakers have worked with the likes of Disney, DreamWorks and Wes Anderson.
The best news is that CCCU students can attend all of the talks on the Saturday for FREE! Reserve your places via the website.