What's happening at CCCU this December?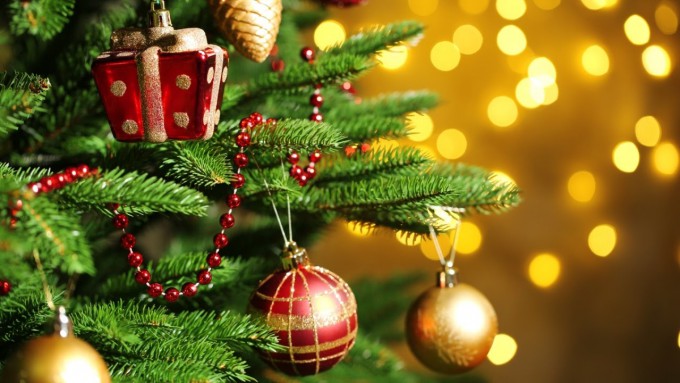 The Festive Season is almost upon us and many of you will be getting ready to go home to spend some quality time with your families, all whilst preparing for exams and assignments due in January.
Throughout the Christmas period, CCCU have many things happening, from non-festive activities to help with your studies, to festive events to help get you ready for the celebrations ahead.
'O Christmas Tree! O Christmas Tree!'
We're getting into the Christmas spirit at the Canterbury campus, and this year, for the first time there will be a large Christmas tree on Anselm Lawn!
We're inviting all staff and students to share their Christmas wishes on a bauble and add it to our Christmas tree!


Take a photo of the tree and your Christmas tree wish using the hashtag #ChristmasCCCU and you could win a £20 high street voucher! For further details and full T&C's, please click here.
Christmas Concert – See the term out in style!
Tickets for Carols by Candlelight at Canterbury Cathedral on Monday 4 December have now sold out but you can register for the waiting list by emailing carol.service@canterbuy.ac.uk.
There will be a Christmas Concert in Augustine Hall on 15 December to mark the end of term. A varied programme will feature the University's Symphony and String Orchestras, Wind Ensemble, Chamber Choir, Top Voices and Chorus with plenty of festive favourites for you to sing along to. Tickets cost £5 are on a first come first serve basis. For more information on booking for this event, please click here.
And if you are on Medway Campus come celebrate the Christmas season with Carols on Campus on 6 December. Mulled wine and mince pies served from 4:30pm with Carols beginning at 5:30pm. See more details.
Christmas Opening Hours
The University are pleased to announce the Christmas Opening Hours for Augustine House, Drill Hall Library, Broadstairs Learning Centre and Christ Church Sports Centre.
Find out more on opening times here.

---
#StressLess
The University has been working with the Students' Union to help you do the best you can in your exams and assignments. Together we want to make sure you #StressLess and achieve more.
We have put together plenty of activities to #StressLess, in the new #StressLess Zone in the Library. Participate in craft making, unwind and relax in the massage chair or jump on the beanbags and just chill out. There are plenty of games available, so make sure you take a break during your studies and let everything go.
Christ Church Sport will also be offering activities at Augustine House over the #StressLess Period.
Stretch, Flex & Relax, the perfect opportunity to rest your mind and stretch out all of the tension from sitting at a desk all day. Sessions will run every Tuesday from 5:15-6:00pm.
Relax Room, the perfect place to rest those heavy eyes. Christ Church Sport have provided 20 Yoga Mats for students to either relax or take a nap from those long hours in the Library.
Move More, if you're stuck for ideas on how to stay healthy, check out the portable TV screen and get some ideas on how to get yourself moving. What better way to rest your mind with some physical movement.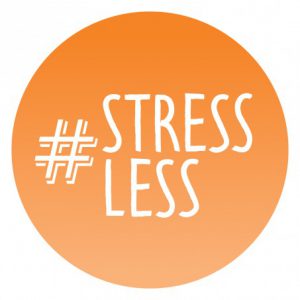 Find out more on the activities taking place at Augustine House.
Keep an eye for the activities taking place at Drill Hall and Broadstairs Learning Centre too!
Find out more about our #StressLess Campaign here.
---
Reminders of other things happening in December –
Last chance to complete the Student Online Experience Tracker Survey – Win £100 or an iPad!
Students have been emailed a link to participate in the Student Online Experience Tracker to find out about your experiences of the digital environment at Christ Church and how our online services have helped you succeed in your studies. The survey will only take 10 minutes, after which you will be entered into the prize draw to win £100 or an iPad. Survey available until the 15th December.
You Can Careers Café
If you are worried that a disability, whether long term or short term may hinder your employability options, come to the You Can Careers Café on 6th December and get some advice. There will be free tea and cake for you to indulge in whilst you meet employers and alumni who have first-hand experience of working with a disability in the workplace.
Further information on this event available here.
Students' Union
Throughout December, the Students' Union have a number of events taking place.
Fill US In Survey – Closes midnight on 3rd Find out more here.
Union on Tour – 5th December, 12pm – 2pm, Laud.
CCSU Democratic Review Referenda Open – 4th – 8th December. Find out more here.
---
And finally, what to look forward to in January – 

Start 2018 in a positive way with Personal Development Week on 22 – 26 January and make it your resolution to make the most of all that that university life can offer. From joining clubs and societies to volunteering there are so many ways to get involved, learn new skills, improve your employability and enhance your academic skills.
There is something every day that you could get involved in so make you plan ahead and get the most out of your Personal Development Week.
Find out more about Personal Development Week here.
---
Housing Fayre – One for the diary!
Many of you may be thinking about who you are going to be living with next year and where. Many students sign up to tenancy agreements too soon before they are 100% sure who they want to be living with or whether it is affordable – so just wait! We have put together a handy blog full of advice on where to look for properties and housemates.
And don't forget we are now accepting applications for students to live in University Accommodation in their 2nd and 3rd year. Take the stress out of trying to find somewhere to live and everything that comes with living in private accommodation, there's tonnes of benefits! Find out more here.
Make sure you pencil in the House Fayre that will be taking place in Augustine House on 23rd January from 11am – 2pm. More information to follow!
---
That's all for this months' what's happening at CCCU. Make sure you keep an eye on social media over the break for any updates from the University.
Facebook – fb.com/CCCUStudents
Twitter – @CCCUStudents
We would like to wish you and your families a very Merry Christmas and a Happy New Year! We look forward to welcoming you back in January.