What will you be doing on Personal Development Week (22-26 January)?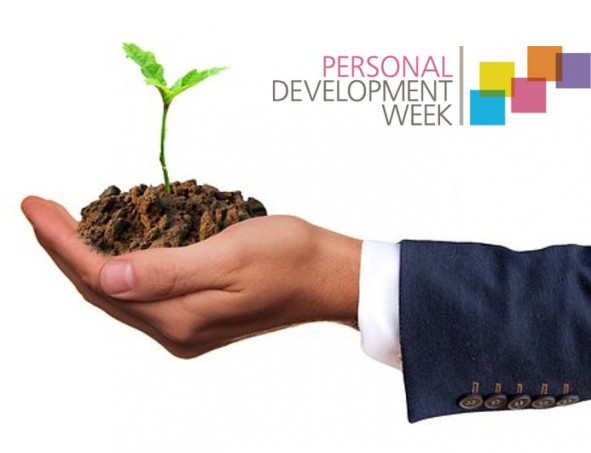 Our Learning and Teaching Strategy recognises that your learning goes beyond your subject area and that we are here to nurture the development and growth of you as a whole person.
Personal Development Week on 22-26 January has been introduced as a core part of your programme to enable you to embed wider learning experiences that are essential to enhancing your academic studies and your future employability.
There is a wide range of events, activities and support available so that you can tailor your Personal Development Week in a way that meets your specific learning needs and future aspirations.
Some of the week's highlights include:
The first ever joint student and staff Learning and Teaching Conference on 25 January. The theme of the conference is "Working together as partners in learning and teaching" and will debate how collaboration can empower us to build a vibrant learning community at CCCU.
Students' Union Housing and Opportunities Fayre on 23 January – which is the place to go for inspiration about joining a society or helping the local community as well as for practical information on where to live in 2018/19.
The Christ Church Community Days on 24 and 25 January – which is your chance to find out how you can make a big difference with just a little time, with volunteering taster sessions and micro-opportunities.
An exciting new initiative called GRIT which aims to help you build self-awareness and resilience so you can succeed in what you want to do. Come along to one of the half day taster session on 25 and 26 January to find out more.
Global Primer on 23 January – which is an opportunity for you to engage with experts from the University on significant global issues and sustainable solutions. And if you are passionate about sustainability why not take part in the Sustainability Trail around campus using the latest augmented reality technology.
Hidden gem tours, behind the scenes visits to the archive and a writing café. If you thought you knew your library, think again!
Also remember throughout the week, teams such as Careers, Student Support, Disability and Mental Wellbeing will be providing their regular drop in sessions.
So plan ahead and schedule your week to get the most out of this time– there is something every day that you could get involved in, enabling you to try something new and broaden your skills:
Monday 22 January
Launch of SU Leadership Elections Nominations
Launch of NSS Survey for Final Year Students
Tuesday 23 January
Wednesday 24 January
Thursday 25 January
Expect Respect Training Introductory Session
Friday 26 January
For full details on timings and locations visit our Student Calendar
For those students who are not on a semester academic year, due to the professional nature of your course, you are welcome to take part and get involved in any of the Personal Development Week events. Also additional learning support will be provided by your programme in different ways and at different times to fit in with your timetable – if there is anything that you feel you are missing and would like to get involved in let your Programme Team know.