What Rotaract means to me…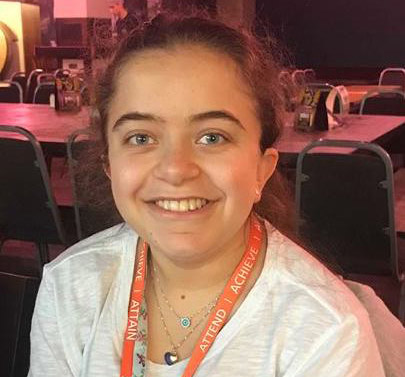 Today we're finding out more about the Rotaract Society with current student and President of the Rotaract Society, Anastasia Semaan!
Rotaract/Rotary is an international organisation that assists vulnerable parts of communities and supports various charities around the world and have an overall aim to make a difference in the world. In almost every country around the world a Rotary Club exists. It also provides opportunities for individuals to enhance their personal development. Rotaract's main goals are:
"To develop professional and leadership skills;

To emphasize respect for the rights of others, and to promote ethical standards and the dignity of all useful occupations;

To provide opportunities for young people to address the needs and concerns of the community and our world;

To provide opportunities for working in cooperation with sponsoring Rotary clubs; and

To motivate young people for eventual membership in Rotary."
Being a part of the Rotaract Society to me goes beyond volunteering, but it gives students a sense of community through the interaction that this society has with its members and with the outside and university communities.
Through Rotary Clubs and this Rotaract Society there are plenty of opportunities for students to create networking opportunities both locally and internationally.
Due to the fact that most countries and counties have a Rotary Club wherever an individual is likely to go to there will likely be a Rotary Club and this definitely gives a sense of community between Rotary Members.
On a personal level, having come to Canterbury Christ Church University as an international student with a small connection to Rotaract from my home country, being able to be a part of this society has given me a feeling of community not only within the university, but also within the community of Canterbury.
Festive Activity…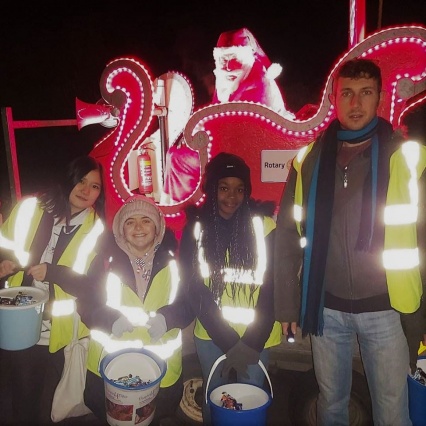 The Rotary Canterbury Sunrise Club has held a Santa's Sleigh event for the last few years. As volunteers they all gather together and go to various neighbourhoods around the area of Canterbury and knock on people's doors asking for donations of money or foods. This year the money collected went towards Alzheimer's Research and the food to a food bank.
Beyond the donations children from all socio – economic backgrounds get the chance to experience the magic of Christmas with Santa arriving on the sleigh with Christmas Music playing in the background.
This year the CCSU Rotaract Society volunteered by helping Santa collect money and food from three different neighbourhoods on three different evenings, during the first week of December. As a Society we went to Wincheap, Sturry Road and Chartham. Through this we were able to engage with the local community as well as supporting a local Rotary Club which we hope in the future to engage more with.
Get involved!
I highly recommend anyone who is interested in volunteering, having fun and making worldwide community connections to join this society as Rotaract does have the ability to change your life.
Want to try something new in 2020? Why not get involved with the Rotaract Society! To find out more, make sure you check out the Society website, Facebook Page or Instagram. You can also find a full listing of CCSU Societies and Sports Clubs on the CCSU webpages!
And remember, if you're staying in Canterbury over the festive period, there's still support available to you.