This December we are getting in the festive mood on campus and there is lots to look forward to in the new year too! But remember to stay COVID safe and to protect your friends and family.
Staying COVID safe this Chirstmas
Following the Prime Minister's announcement around strengthened COVID-19 guidelines in response to the Omicron variant we are putting in place some temporary precautionary measures. This is to look after the health and safety of our community while helping to protect our on-campus experience. Please note that all students, staff and visitors will be asked to wear a face covering when inside all university buildings unless medically exempt or on their own in a room. For further details please click here.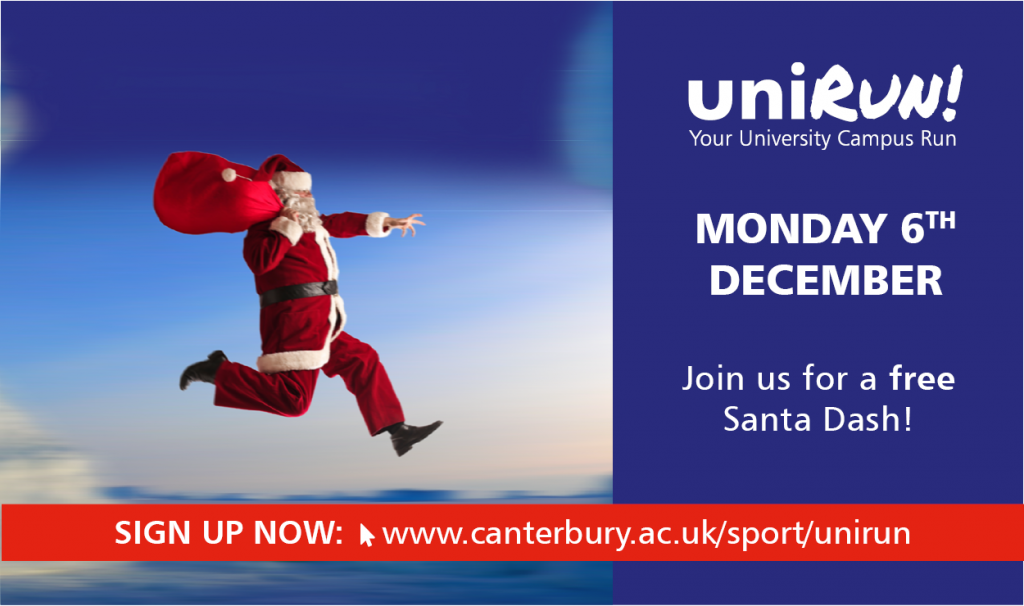 Christmas at CCCU
There is plenty happening on our campuses to get you in the festive spirit and help you connect with the CCCU community at this time of year:
Christmas at the Medway Hub

There are lots of wonderful festive events taking place at the Hub for all students at Medway Campus. From Ice Skating to Bauble Painting, from Winter Wonder Wednesdays to Winter Photo Booth – come along and have some Christmas fun! And don't forget the amazing Dickens Christmas Festival.

The streets of Rochester and the Castle Gardens will be transformed with Christmas Market stalls and a host of Victorian delights. Don't miss out on the Grand Dickens Parade on Saturday 4 and Sunday 5 December at 12noon and 4.45pm. There will be a special bus service from the Historic Dockyard for just £1 return. Click here for full information.
For other Arts and Culture events this month please click here.
Festive Food
From mince pies, turkey dinners and hot chocolate we have got everything to get you in that festive mood!
The Food Court will be offering Christmas dinners throughout December for staff and students. Christmas dinner is served from 12.00noon -2.00pm and if you would like to book, please email canterbury.hospitality@canterbury.ac.uk.
The Lounge are also offering two and three course Christmas dinners every Thursday and Friday until 17th December. Students and staff receive a £5 discount on each booking and can choose from a selection of menu options. Places are going fast so if you would like to book email lounge.catering@canterbury.ac.uk to check availability.
Christmas opening times
Canterbury, Medway and Tunbridge Wells campuses will close for non-essential services and activity from 23 December 2021 and will re-open on 4 January 2022.
Augustine House will remain open for students daily, except from 24 – 27 December and 1 January when it will be closed. This includes the i-zone, library, and IT teams. Check the opening hours and online support click here.
Travelling home safely for Christmas
We want you, your family and friends to be safe and well this Christmas. The government is asking all students to take a lateral flow test before travelling home as well as before you return. This will help to prevent outbreaks and limit the spread of the virus.
You can order your free test kits online. You can also pick a test kit up from Anselm, Augustine House and St George's Receptions.

International Students
If you are planning to travel abroad, please check the Government travel and COVID advice for the all countries you will be visiting, as more countries have been added to the Red List.

If you are an international student planning to remain in the UK for Christmas consider applying to HOSTUK for a festive day or overnight visit with a UK family.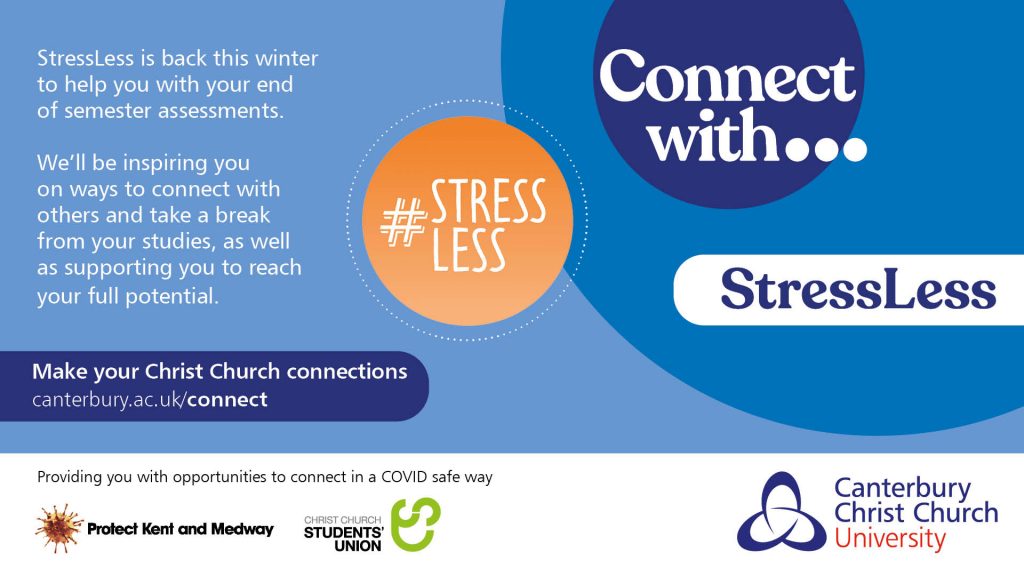 StressLess this winter
StressLess is back this winter to help you with your end of semester assessments. We'll be inspiring you on ways to connect with others and take a break from your studies with a series of events and activities, as well as supporting you to reach your full potential in your up and coming assignments and exams. From an Escape Room Box to the StressLess Zone, from Biscuit Decorating to Board Games sessions there is lots to help you try something new and take time out.
The SCONUL Access scheme has reopened. It is a reciprocal scheme which allows many university library users to borrow or use books and journals at other libraries which belong to the scheme. If you're interested in making use of other University libraries, perhaps one closer to home, you can find out the details of the scheme here.
We hear you!
Student feedback is continually used to inform decisions made at all levels of the University. Each year, hundreds of decisions are informed by student feedback. This doesn't only relate to the design and delivery of courses, but everything that we do – from IT provision to the spaces you study and socialise in, and the support on offer to you and the availability of learning resources.
Check out just some of the changes and improvements that have been made during 2021 in response to your feedback.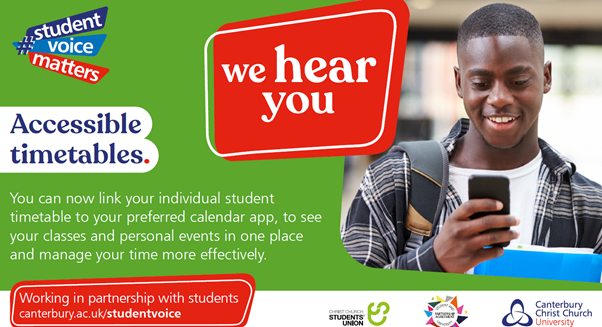 New Year, New You
As you look towards 2022 and plan your future this is the perfect time to start thinking about your next career steps.
Launch Your Career week will be happening between 24-28 January, during Personal Development Week, and is open to all current students. They've got some great things planned, so watch this space…
Final year students – there are still places on the GradForce programme. GradForce: Get Hired! is an employability programme for final year students and recent graduates of CCCU, focused around 5 core topics covered in workshops, with access to a dedicated Careers Advisor and an exclusive mentorship platform. We work closely with local employers, matching you to current graduate vacancies at the end of the programme. To secure your place on the programme, register here.
Looking ahead, from the launch of our Diamond Jubilee celebrations to Personal Development Week, there is lots to be positive about for 2022.