Welcome back to CCCU! We hope you all had a wonderful Christmas break and are looking forward to getting involved with all that January has to offer.
COVID-19 update
With the rise of the new Omicron COVID variant we all have an important role in keeping ourselves and each other safe – remember face coverings must be worn inside buildings unless exempt, to respect each other's space and keep rooms well ventilated.
Get tested
Before you travel back to University the government is asking you to take a lateral flow test and only travel if negative. Once you arrive it is recommended that you take a lateral flow test at least twice a week.
You can order online test kits that you can carry out at home. You can also pick a test kit up from Anselm, Augustine House and St George's receptions in Canterbury, and Rowan Williams Court reception and the Hub at Medway.
Get your vaccination and booster
Vaccines are our best defence against COVID-19. All eligible students and staff are encouraged to take up the offer of the COVID-19 vaccine, including boosters. There are walk-in clinics available throughout Kent and Medway.
Diamond Jubilee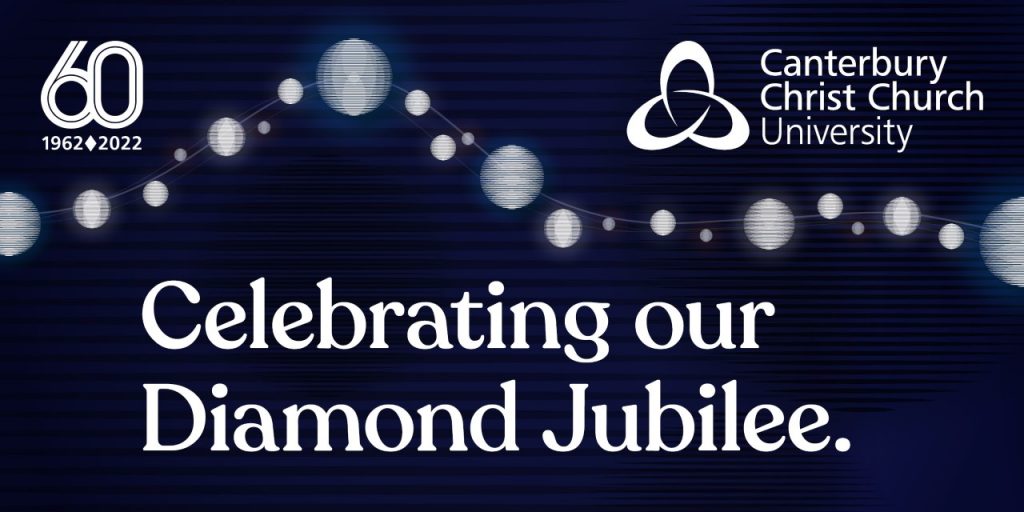 2022 marks 60 years of Canterbury Christ Church University and is a wonderful opportunity for us to get together as a community and celebrate our past, present and future.
To launch the celebrations on 1 February, all students and staff are invited to 'Light Up The Night' by coming together to walk a specially-illuminated route through the historic city of Canterbury. You can take part as an individual or as a group. To find out more and book your place click here.
StressLess with assessment support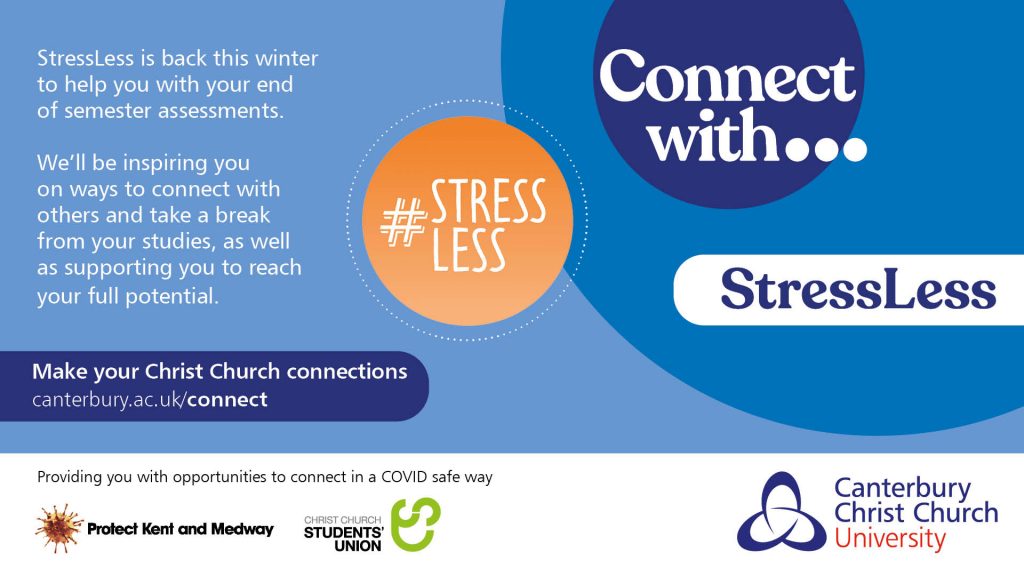 Good luck to all those who have assessments this month. Remember that there is plenty of support available to help you succeed in your studies:
If you have questions that are specific to your subject area or assignment, please contact your course team or Personal Academic Tutor.
For any concerns about how your personal circumstances may impact your ability to successfully undertake your assessment please contact the Student Support Advisers.
To prepare for exams, check out the range of online modules and resources available via the Learning Skills Hub.
You can also access a range of digital learning resources via your Digital Library and the Student Software App Store at any time from home.
For details on other academic support available and inspiration on ways to take a break and look after your wellbeing, check out our #StressLess tips.
Personal Development Week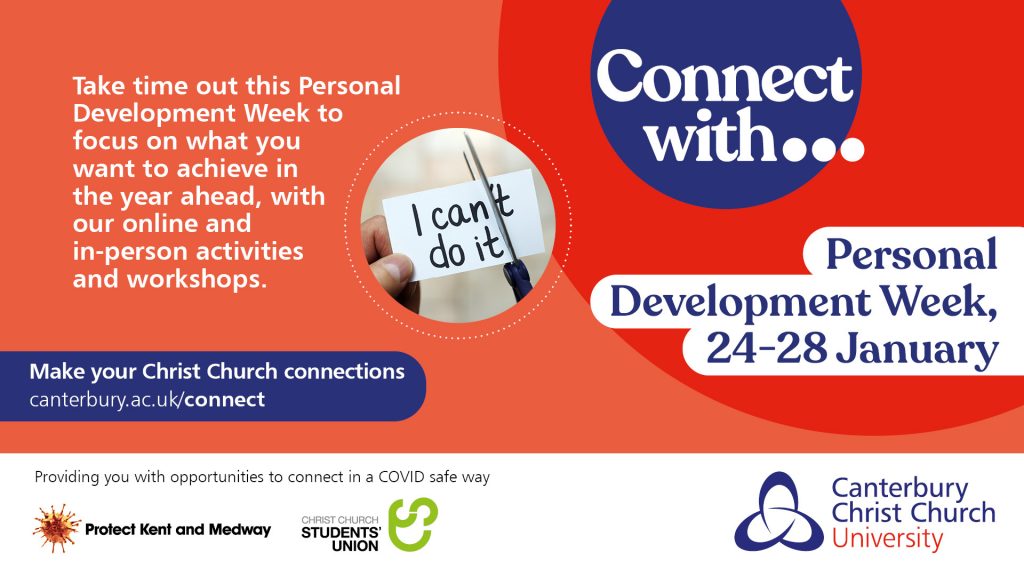 The new year is a good time to reflect on what you want to achieve in the year ahead, maybe looking at something new to try, broadening your horizons or starting to plan your future career. Personal Development Week (24-28 January) will allow you to do just that with a range of activities and workshops as well as online resources. So, start 2022 by getting involved, giving something a go and making the most of your university experience.
Launch your Career Week
As part of Personal Development Week (24-28 January), this week-long programme of interactive careers workshops will help to boost your confidence, provide you with additional qualifications and help you secure your future job.  So, whether you want help with your CV, enhancing your LinkedIn profile, preparing for an interview or just being the best you can be then this is for you!
And for final year students there is the GradForce programme. GradForce: Get Hired! is an employability programme for final year students and recent graduates of CCCU, focused around 5 core topics covered in workshops, with access to a dedicated Careers Adviser and an exclusive mentorship platform. We work closely with local employers, matching you to current graduate vacancies at the end of the programme. To secure your place on the programme, register here.
Registration for the 2022 Ingenuity programme is now live
Christ Church is proud to be a new partner of the Ingenuity programme. The Ingenuity Programme can help you turn your ideas for change into a business that creates impact – with a focus on inclusive communities, mental health and climate change. If you have an idea or are motivated to see change in your community, their network of business experts and specialist mentors are ready to help you get off to the best start.
You can access learning resources and tutorials to help you identify and refine your idea and then you can enter your idea to be in with a chance of winning significant investment and support. Sign up today at ingenuityimpact.org.
National student surveys launching soon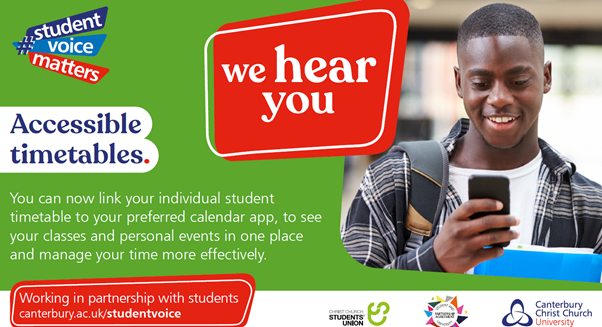 Every year we provide you with an opportunity to take part in important national surveys so that you can provide us with valuable feedback and shape the future of your University.
Please do take the time to complete the survey when you are sent details to your University email account. All responses are anonymous and only takes around 10-15 minutes. As a thank you, you will be entered into a cash prize draw. Your feedback will help us to build on our successes and make improvements to your student experience – to see how your responses last year made a positive difference click here.
Events and Opportunities
In addition to Personal Development Week, there are a range of activities available online and on-campus this month. All our on-campus activities will follow the latest government COVID guidelines, ensuring the health and safety of our students and staff is a priority – but this may mean events need to be changed or postponed so please check for the latest details.
Connect events see a return with the weekly Chooseday Chill, Thursday Top Tips and Dog Walking.
Arts and Culture have launched their annual Ghost Story Competition for staff and students! Write a spooky tale (<1000 words) and submit it by 14 February.
WinterSound returns on Saturday January 22 with a free day-long celebration of the sonic underground featuring a conference, sound installations, and performances.