We're looking for students to feature in our 2019 Clearing campaign!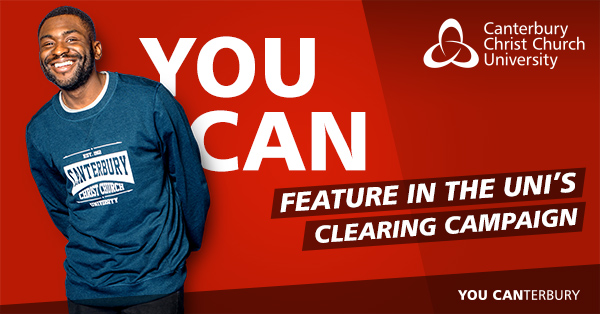 We're looking for students who gained their place at CCCU through Clearing and are willing to star in our new campaign! We want to feature your stories and share your experience at university to help future students who will join us through Clearing this year.
Chosen students will take part photo shoots and videos that will be used across social media and advertising platforms. Plus, if you're in Canterbury during the summer break, we'd love to work with you to create some exciting Instagram content!
Check out last year's YouTube playlist to watch the student stories we produced.
Contact us to get involved!
We'd love to meet you as soon as possible! We're hoping to start filming with you at end of April/ early May.
To take part, please email us at content@canterbury.ac.uk. Let us know your name, subject, availability (from now until August) and the reason why you want to take part!
We look forward to hearing from you!