Hi there! I'm Amy, I'm a third year student on Counselling, Coaching and mentoring and I am also a member of the Student Green Office for 2020/21, with a particular focus on 'Living well'.
Who are the Student Green Office (SGO)?
We are a group of students employed by the Sustainability Office at the university to promote sustainability throughout the university. This year there are 5 of us, each with a different focus: Acting together, BAME Projects, Learning for the future and Living well. In normal times we would be organising events around the university to promote these values. Last year we held many events looking at changes you could make that are more sustainable. These events included up cycling an old t-shirt into a tote bag, looking at vegan food, Fairtrade chocolates; as well as hosting screenings for nature documentaries.
As part of my role I focus on the 'Living Well' aspect. What does 'Living Well' mean to me? It means making choices that make a positive impact on your life and others around you. I think that if you actively make choices that make a positive impact around you then you indirectly impact yourself. Self care is one way to promote living well, as when you are looking after yourself then you are in a better position to help others.
On our Sustainability blog I share about ways different people encourage living well and how you can apply them in your own life. As part of this, we have an ongoing series called 'Sustainable Self Care' where we look at sustainable changes you can make to your life.
Life isn't meant to be a straight line. There will be ups and there will be downs. Whilst normally we might feel like we can cope with these fluctuations, sometimes we need some help to get through the next day, maybe even the next hour.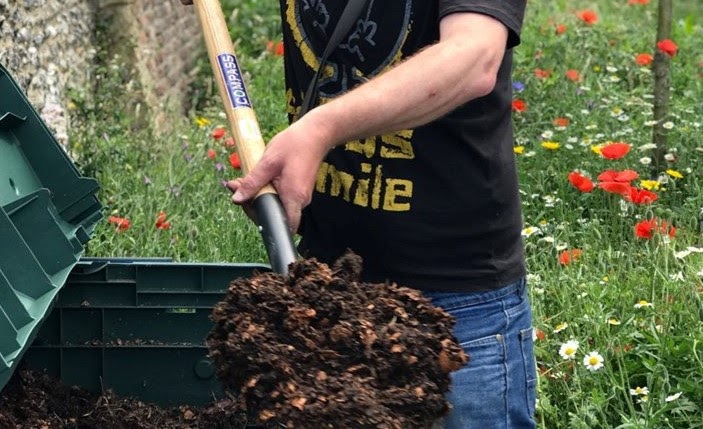 Sometimes the best way to look after yourself is by looking after something else, and this could be through growing your own veg.
As part of 'Living Well' we also share recipes that are easy for students to do. Many students have moved away from home for the first time and so are not used to cooking for themselves, we share lots of recipes.
---
To keep up to date with what the Student Green Office are up to, make sure you check out their blog posts and follow them on Twitter.