We know many of our Health and Education students have already started. Next week we see the arrival of many of our other new students and the following week many of our returning students.
We have a warm welcome planned for those coming on campus, with student and staff ambassadors around to provide directions and support. Your Programme Teams have planned exciting and engaging inductions, whether face-to-face or online, to ensure your studies get off to a good start. And the i-zone team will also be back on the phones from 12 noon on Monday, as well as continuing to answer your queries via email at i-zone@canterbury.ac.uk.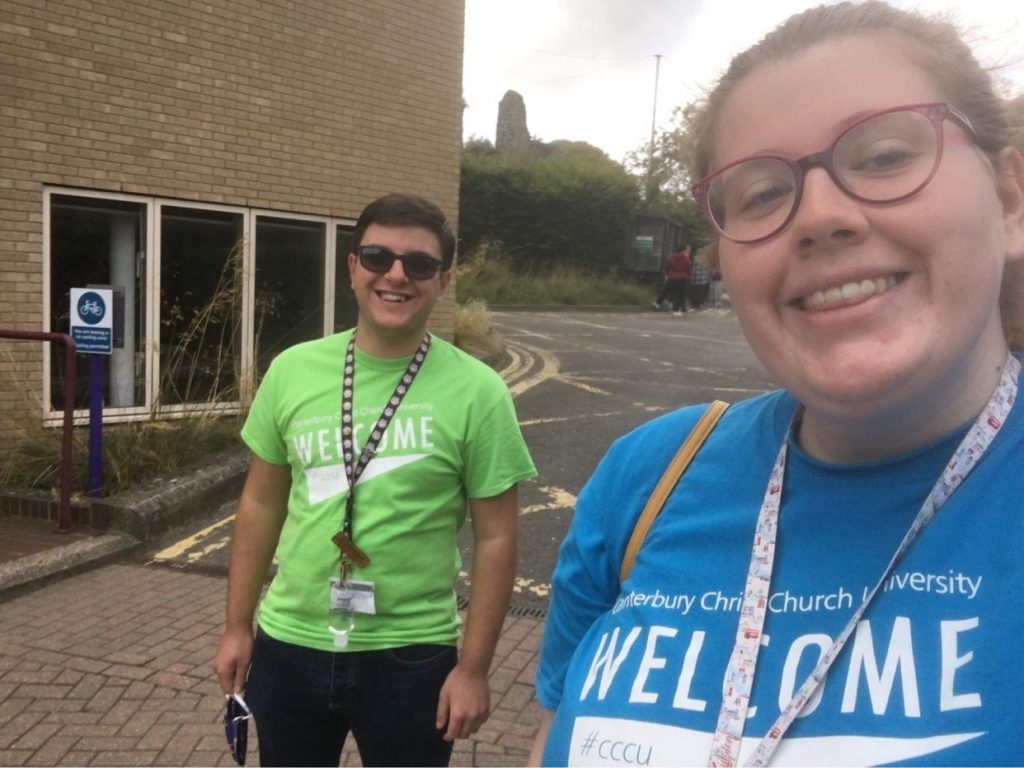 We are aware that some students, due to no fault of their own, may not yet be registered. Please make sure you respond to reminders to supply any documentation that is required to confirm your registration. Staff will continue to be working hard over the weekend and beyond to support those who still have to complete this, but in the meantime please do not worry as this does not mean you cannot start your studies or come onto campus.  
Remember when on campus to follow the health and safety guidelines put in place to protect you and the whole community, including social distancing, wearing of face coverings and using the hand sanitiser stations provided. For the latest advice please click here.
In addition to on-campus activity, there are a range of online resources for you to access, including bookable training and orientation sessions with the Library, Learning Skills and IT teams. Don't forget to check out the online Welcome Hub, with lots of useful information on all the services and support that is available, and sign up to the Students' Union virtual Fresher Fayre and events.
Finally, check out our #HelloChristChurch photo competition –  a great way to celebrate the start of the new year and share those special moments back on campus. There are prizes to be won!