Week 2: Give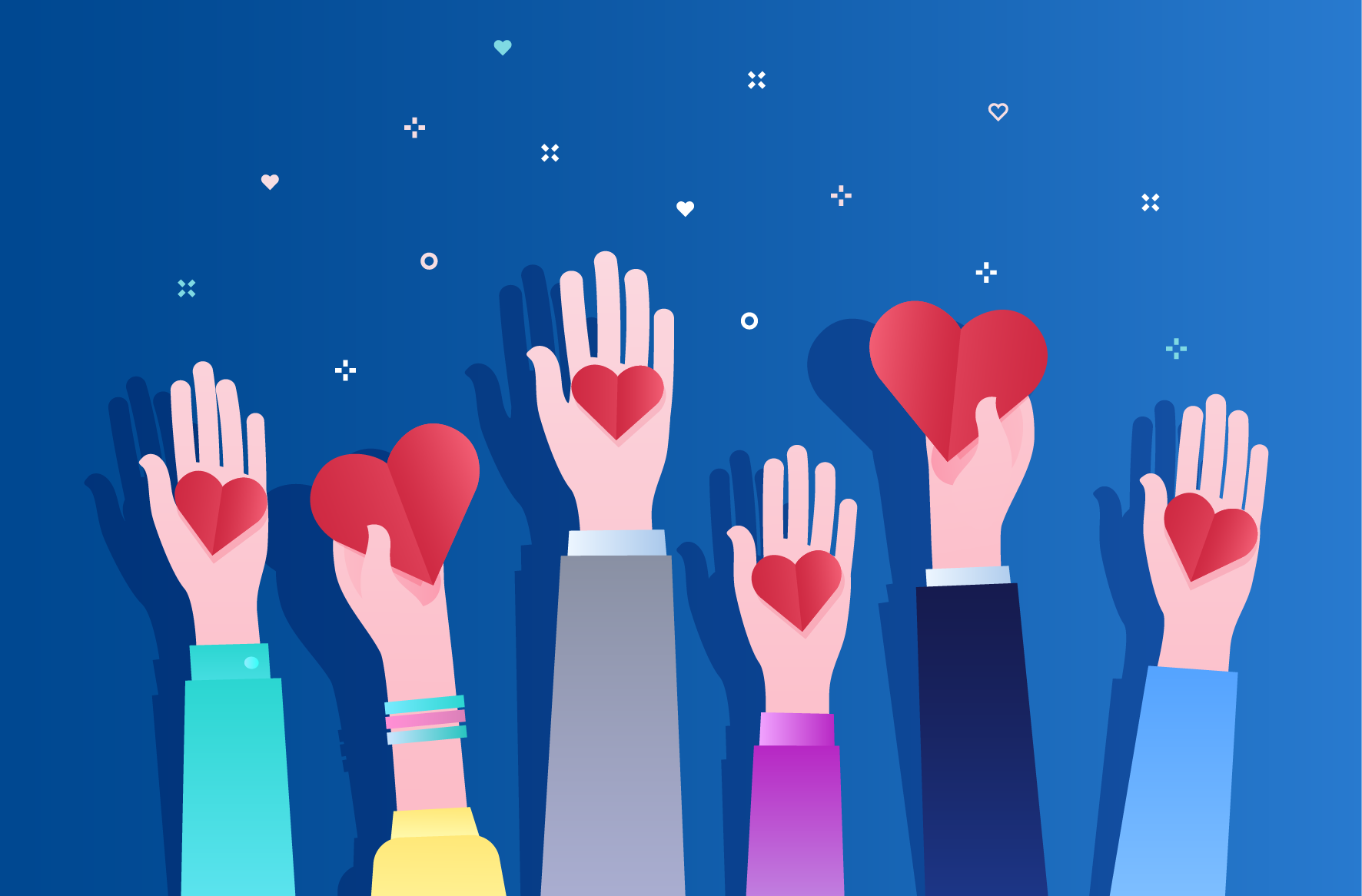 This week, the Winter Wellbeing Campaign theme is 'give'. Did you know that helping others can have a positive effect on your own mental health and wellbeing? Being compassionate can actually make you happier and live longer, reducing stress and improving your emotional wellbeing. So here are some ways to give this January…
Volunteering & Mentoring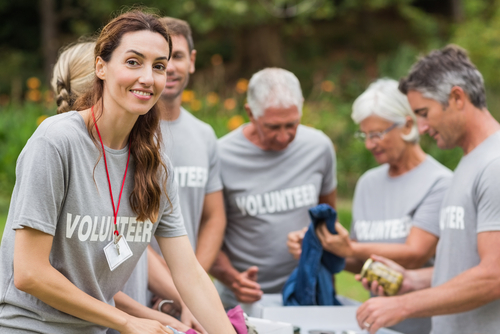 A great way to give back is through giving your time to help others. There are lots of interesting opportunities on the Christ Church Volunteering site, from one-off volunteering in the community to ongoing opportunities to mentor both on campus and for local charities. You can also email volunteer@canterbury.ac.uk if you want any further advice or support.
Also, make sure you keep an eye out for regular volunteer pop-ups in Touchdown, Laud- happening towards the end of January and throughout February. Meet local charities, ask any questions and find out how you can get involved this year.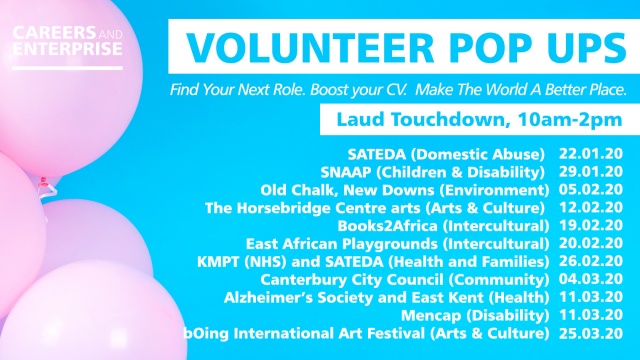 Doing something for a good cause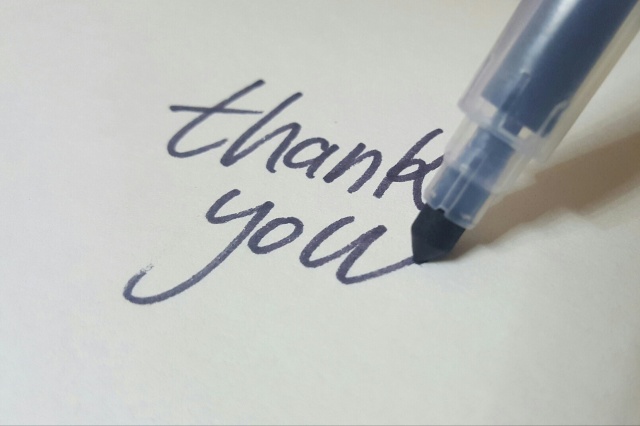 January is usually a quieter month for donations for food banks so the Careers & Enterprise Hub have a donation point for Catching Lives (managed by OT students).
CCCU students have also been busy in setting up a Food Bank Donation & Distribution Cupboard– another great cause to donate to! You can find them in Touchdown, Laud between 9am-5pm on 14 & 17 January.
Look After Your Mate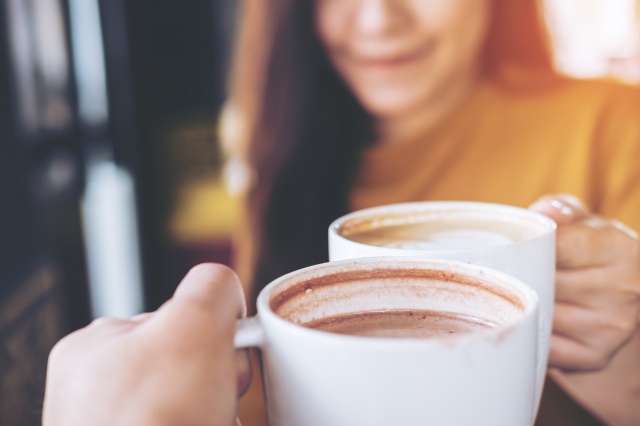 An important way of giving back this month is through looking after each other. So, why not join us for a 'Look After Your Mate' workshop on 5 Feb or 22 April at 1pm-3pm.
The workshop has been designed for students who are looking to support their friends or peers at university who may be struggling with mental health issues. It has been written by Student Minds with the aim to give you the skills, knowledge and confidence to support your friend, whilst looking after your own mental health too.
To book onto a workshop, or for more information, please email mentalwellbeing@canterbury.ac.uk
Random Acts of Kindness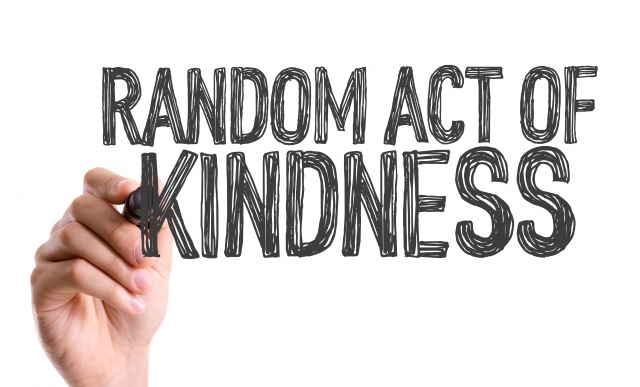 There are also lots of small ways to give back this January, through random acts of kindness and spreading some joy. From helping your friends with revision/proof reading to giving someone a compliment! You could also head to Lily's Bistro in Canterbury, who offer a pay it forward scheme- so you can pay in advance for a meal or drink for someone homeless. There are lots of ways you can give back this month- and small acts of kindness can make a big difference.
For Winter Wellbeing daily updates, head over to www.canterbury.ac.uk/winterwellbeing.