Week 1: Connect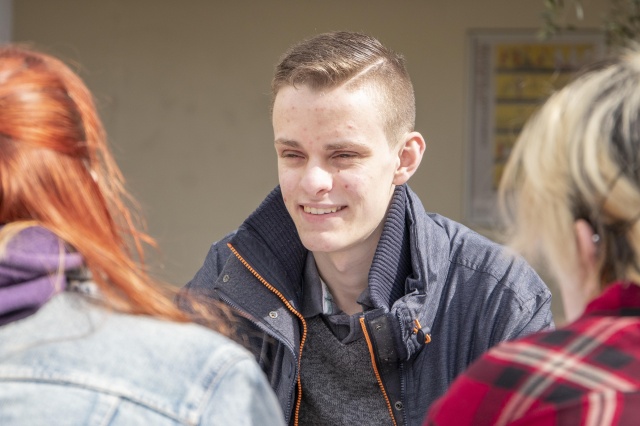 It might be cold and dark outside but #CCCUAllofUs are coming together to offer a whole month of winter warmers to keep you positive through January. The Winter Wellbeing Campaign is kicking off with the theme of 'connect'- so here are some ways to connect with the CCCU Community…
Chooseday Chill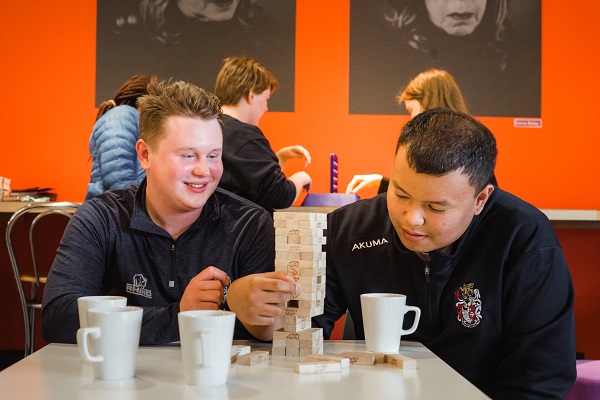 Come along to Augustine House from 5pm-7pm every Tuesday. Meet new friends over tea and toast, play board games, try some crafts, have a go at some music or just unwind. You may even be able to spend some time with our resident therapy dogs, Pixie and Oliver.
Student Support, Mental Wellbeing and Disability Teams are also available for after hours drop-ins.
Community Lunches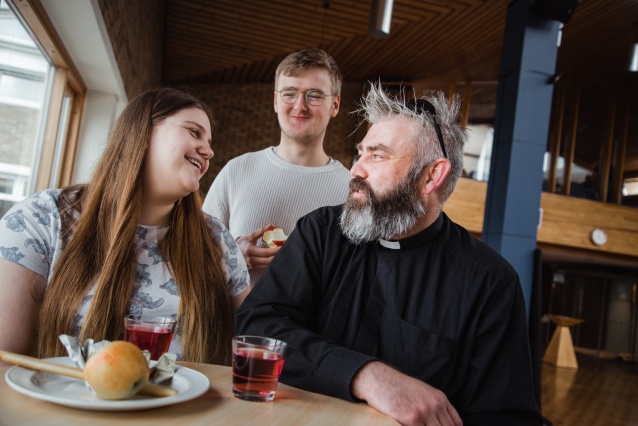 Community Lunches start up again on 8 January, and will be running every Wednesday between 12:30pm-2pm in the Chapel. Meet new people, enjoy some delicious comfort food and connect with the CCCU Community for a £1 donation!
You can also sometimes find Pixie in the Chapel from 2pm-3pm on Wednesdays- so hang around after Community Lunch for some cuddles!
Get Sporty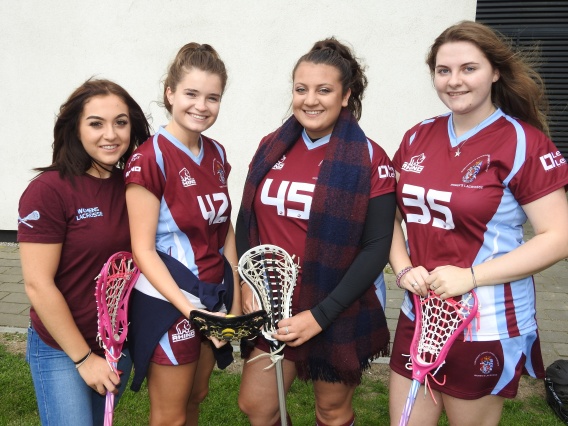 With the New Year, you may be thinking about getting more fit and healthy. Why not join a new CCSU sport, meet new people and get more fit! For the full list of sports, click here.
You could also take up one of the social sport sessions with Christ Church Sport, including Just Play Football, Badminton, Table Tennis and Netball- to find out more click here. Connect with the CCCU Community and get fit!
Join a Society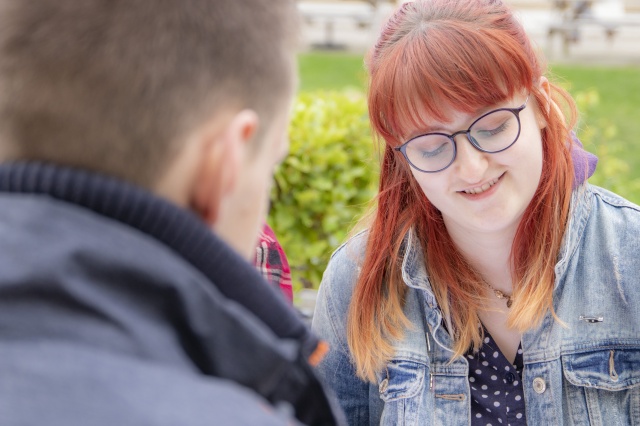 Another way to meet more new people and connect with the CCCU Community is through joining a CCSU society- whether it's Disney Appreciation, Dungeons and Dragons or Eco Students there's something for everyone! For the full list, click here.
Volunteer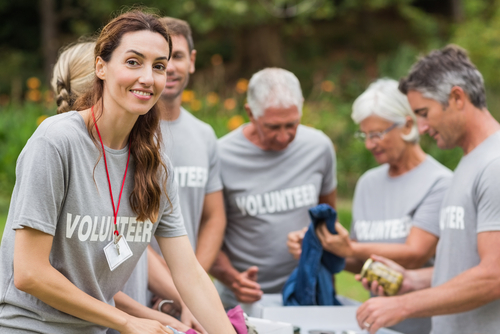 Why not look into some of the many volunteering opportunities available in our community this January! Give back, make new friends, have fun, gain new skills, build on your CV and connect with your local community. Head to ccsu.co.uk/volunteering to find out what opportunities are available and to log your hours.
Spend time with housemates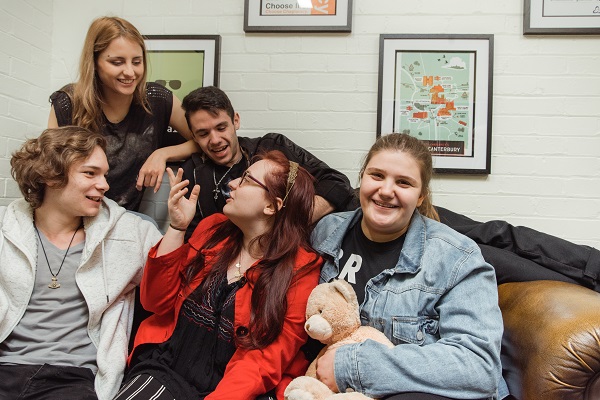 Why not use the cold days and nights during January to have some cosy dinners with your housemates in your house/halls. You could also extend this to a movie night or games night! Use the time to re-group, connect and relax.
Talk to a Peer Mentor
Why not connect with a peer mentor, a fellow student who is that little bit further on in their studies, who can provide you with help and support by sharing their experiences.
Get Support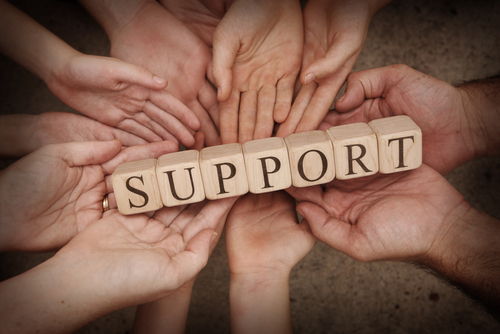 The Student Support and Wellbeing Advisers are around if you need to chat about anything on your mind, while the Mental Wellbeing and Disability teams offer drop ins at both Canterbury and Medway.
And if you are feeling down you can also connect with others online via www.bigwhatewall.com whether you want to speak to peers or a counsellor, there will be someone there every minute of every day.
For Winter Wellbeing daily updates, head over to www.canterbury.ac.uk/winterwellbeing.