FareShare Volunteer Taster Day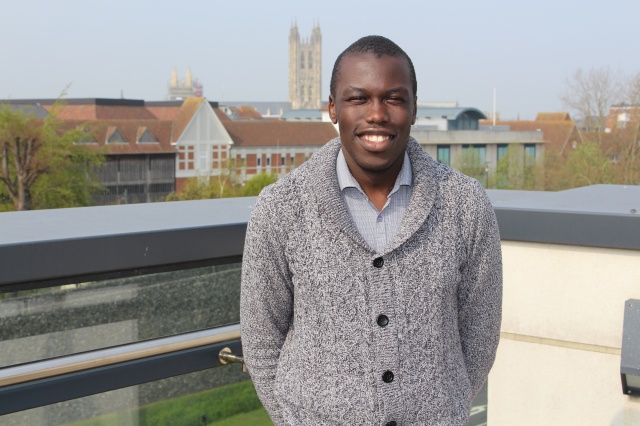 For our volunteering opportunity of the week we're hearing from Ben, our Graduate Trainee working with Careers. He attended a volunteer taster day with FareShare, an event organised through Christ Church Volunteering.
Did you know that the UK currently wastes 1.9 million tonnes of food a year? To put this into perspective, the largest mammal on the planet, the blue whale can weigh up to 173 tonnes. That means we are wasting the equivalent of almost 11,000 blue whales worth of food. According to food waste charity FareShare, the food wasted each year in the UK could provide 650 million meals. These numbers shocked me and are one of the reasons why I volunteered to do some work at FareShare, a national charity that redistributes food to local community groups supporting disadvantaged people. They deal with two big issues in the UK: food poverty and food waste.
I was curious about the work FareShare does, so when I heard about the opportunity to join a Christ Church Volunteering taster day, I immediately jumped on it. Volunteering helps people get out of their comfort zone, but also provides them new skills and insights that stay with them forever. Joining other students who had volunteered for the day, we were able to see first-hand what FareShare does, and what our place was in those efforts.
My expectations were completely flipped when we arrived.  I had expected a small food bank, but the warehouse area was huge and lorries from different big-name companies were parked outside delivering food. We learned later that supermarkets such as Tesco and ASDA donate products that are close to their sell-by date to give to people who aren't in the position to supply food for themselves. We were completely blown away at the size of the project. Our jobs were varied, from sorting out different products to opening tins with an industrial-strength tin opener. One important job we all took part in was checking sell-by dates, to make sure the food was okay to be resent to other charities. There was always something for us to do, which felt rewarding and we left feeling we'd made a difference and stepped out of our comfort zones.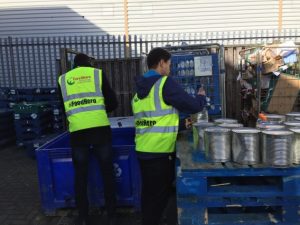 However, volunteers aren't the only people FareShare work with, as we learned that the charity also works with prior offenders, providing a chance for offenders to gain valuable work experience. They come to Fareshare on a Working Out Scheme – which means they volunteer for 6-8 weeks and once they complete volunteering they can apply for paid work.The arms of FareShare are open for people of various backgrounds as they fight against the massive amounts of food that is wasted each year.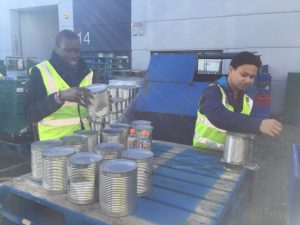 It was an eye-opening experience and we left understanding that if the UK doesn't change its practices of wasting food, the global impact will mean that we waste 2.1 billion tonnes of food per year. FareShare are making a difference and with the help of volunteers like you and me, FareShare's efforts provided food for a huge 735,000 meals in the last year. The taster day gave me an insight into how local charities work with their local communities.
Would you like to find out how you can help? Our Christ Church Volunteering site offers positions like the Warehouse Assistant – the role myself and fellow volunteers carried out, or being a Cleaning Volunteer or an Administrator, which can give you some great skills and experience for your CV! 
If you would like to get involved in a future taster day, email volunteer@canterbury.ac.uk to register your interest. Or, if you want to find out what other volunteering opportunities are available through Christ Church Volunteering, click here.