Volunteering During COVID-19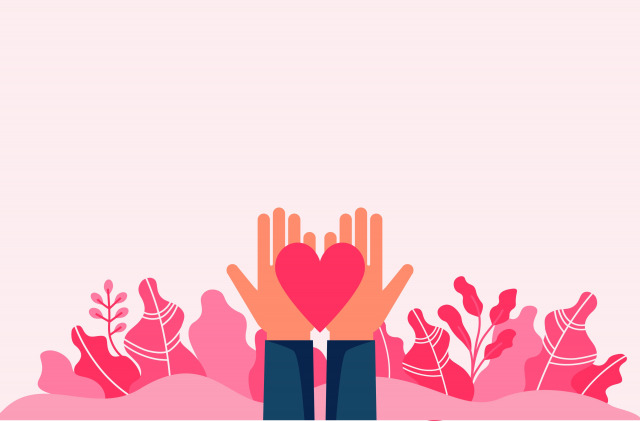 With everything that is going on in the world and the UK now on lockdown, volunteering may well be the furthest thing from your mind, but there are still many ways you can safely help your local community and continue volunteering in these difficult times. If you want to help, but aren't sure how, here are a few ways you can get involved.
It is key that before undertaking any of these activities you follow the advice provided by Canterbury Christ Church University and the UK government, and observe the government restrictions on leaving the house and social distancing.
What about my current volunteering?
With the University guidance for students to return home where possible, you may well have already contacted the organisation you are volunteering with to let them know that you may be unavailable. If you haven't yet contacted them, please do update them. Many of the organisations we work with play a vital role in supporting the most vulnerable in the community, so communicating clearly will allow them to make necessary arrangements for cover.
If you haven't heard from the organisation, do get in touch with them but be aware that dealing with the rapidly changing advice may have delayed them.
Supporting your community during COVID-19
Foodbanks, community groups and those helping the elderly are likely to be the most in need and if you are looking for a way to help, then donating items or money to those groups could make a huge difference. Follow social media and websites for those local to you to see if they are looking for any support.
We have also been in touch with our community partners to see if there are ways that volunteers can help remotely and will share these opportunities regularly on our CCCU Careers Instagram and Twitter.
The NHS are looking for 250.000 volunteers via their GoodSamApp. NHS Volunteer Responder roles include collecting shopping, medication and other essential supplies; providing transport for patients, equipment and supplies; check in and chat telephone support for individuals who are at risk of loneliness.
Find your local COVID Mutual Aid group (for volunteering or for support for yourself and family) – the government are preparing to ask some of the 2.5 million people who have signed up to community groups set up to help people in self-isolation to start delivering emergency food aid.
Ensure the NHS continue to be able to provide life-saving treatments and go to www.blood.co.uk to find out where you can donate blood.
Volunteer or donate to Fareshare (at their Ashford branch) to help them get food to the most vulnerable people. Foodbanks remain open and in need of donations, if you are able to safely donate to your local foodbank.
Get in touch with your local town or parish council to see what volunteering opportunities are available.
With non-essential shops closing on the high streets, including charity shops, you can continue can continue to provide support by shopping online with charities such as Oxfam, Choose Love and Pilgrims Hospice.
Become a RedCross Community Reserve Volunteer to help your community get back on track in the event of a major local emergency (such as the current pandemic.)
Provide IT expertise to local charities who want to support their members virtually. A number of charities are moving towards providing virtual services to support their members, but as many have no experience of this, they lack IT knowledge to put in place. If you might be able to help, contact Lucy Woodward.
The Cinnamon Trust, are recruiting emergency volunteers to support elderly and terminally ill people in the community and their pets, for example walking dogs or collecting pet food if they are unable to leave their house.
Online Volunteering
This can be done straight away from home and over the coming months, and could be a great way to boost your own mental wellbeing whilst self-isolating or social distancing.
Although the Careers and Enterprise Hub in Augustine House is closed, you can continue to access our services via the Careers and Enterprise online hub and can contact the team on careers@canterbury.ac.uk