Academic Development Week is the perfect opportunity to explore the various support available to help you with your academic studies. From online resources to speaking to your Personal Academic Tutor – find out how to make the most of your week…
Online Resources
Learning Skills Hub
Learning Skills Hub has been developed by Learning Developers and Learning & Research Librarians especially for Christ Church students. It contains a series of short modules on topics such as academic writing, referencing and time management which you can dip into at any time to develop your learning skills.
It is a self-directed, self-paced study tool with opportunities to test your skills, consolidate your learning and expand your knowledge, so there is no pressure to cram all the content into one week, as the resource is available all year round.
Your Digital Library
As well as the traditional academic books and journals we have lots of modern research tools including e-books and free access to our digital media archive. All the journal articles you find using LibrarySearch, which are shown as full text, are available to read online off campus.
And make sure you check out SkillsforStudy – a free resource available to all students. Whether you are looking for tips on how to improve your writing skills or guidance on referencing, these interactive online modules make it easy for you to get to grips with a range of essential study skills.
IT tools
Download free and discounted software, access a range of tools and sign up for training with your IT Services.
As a Christ Church student, you can download free software or purchase specialist applications at a discounted rate to help you in your studies. From Microsoft 365 and anti-virus software to Windows 10.
And did you know you can access a range of productivity software packages on University PCs and to use at home? Including accessibility tools, text to speech, time management, note taking, and much more!
If you want to develop your Microsoft skills, why not sign up for some online training. Our IT trainer can help guide you through the materials available, including videos, quick guides and personal workbooks, to create your dedicated personal training plan using the Imagine Academy resources. Once you have completed your course you have the option to undertake an exam to gain globally recognised certification.
You can also take part in Microsoft training through IT & the Careers & Enterprise Team. Find out what's coming up...
Support
General Support
If you're feeling stressed or worried, or there's anything about your personal circumstances that you feel may be impacting your studies, have a chat with our Support and Wellbeing Advisers. They offer virtual drop-ins Monday – Friday, between 12 noon and 1pm.
And don't forget that you can also connect with a student peer mentor. They can help you improve your academic skills, help you develop strategies, share hints and tips on how to prepare for assessments or be your study buddy.
Similarly, just talking to other people on your course can be a great way to pick up useful hints and tips for studying and working productively. Perhaps you could even explore forming a virtual study group? Make sure you take a look at the Academic Development Week online hub which is full of links to blogs and vlogs from other students sharing their study advice. Here's a taster:
Watch Ruby's vlog on study planning:
Read Harrison's blog on transitioning between years.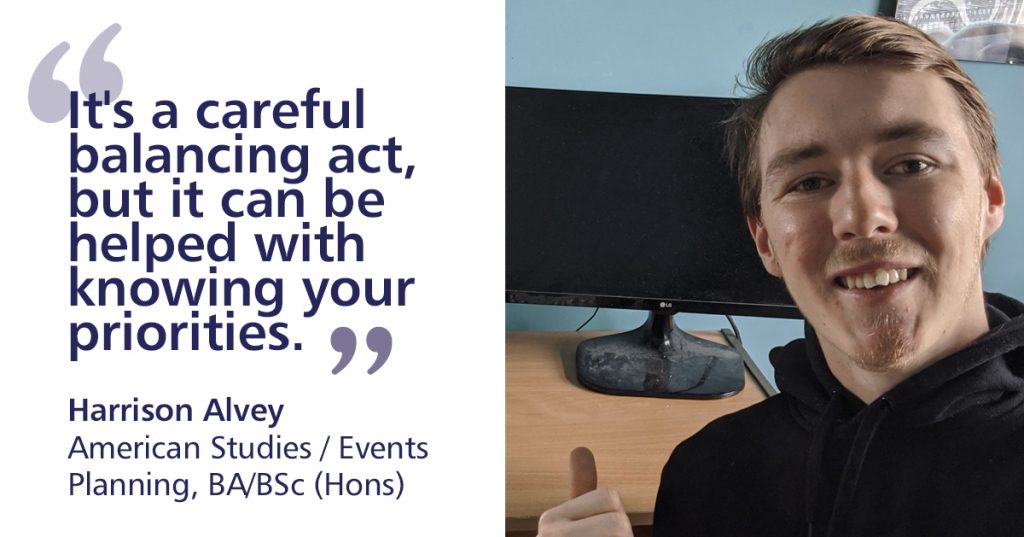 Watch 5 tips for studying at university:
And keep an eye on social media throughout the week for plenty of advice from our student peer mentors…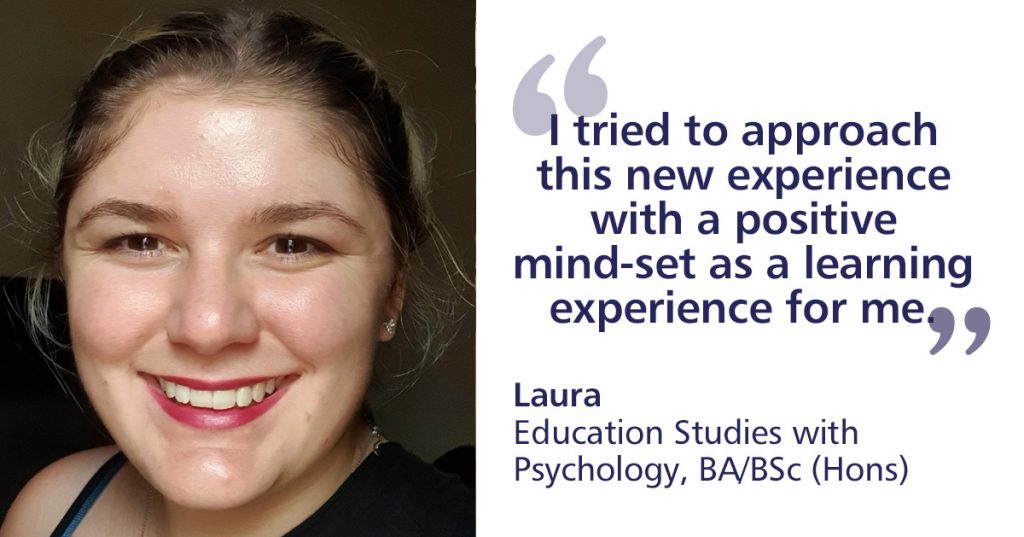 You can read Laura's blog on blended learning now.
Programme Specific
If you're looking for more Programme specific support, make sure you speak to your Personal Academic Tutor. Whether you're an undergraduate or postgraduate student, your personal academic tutor is here to help you to develop, grow and succeed in your studies and research.
For specific study support, you can also speak to your Learning & Research Librarian and your Learning Developer.
Learning & Research Librarians can work with you to develop your research – finding, evaluating and effectively using appropriate information for your studies. They can also advise you on ways to make referencing easier.
Learning Developers can work with you to develop your study skills such as academic reading, writing and presentations as well as managing your time and workload at university. They can also work with you to develop your academic English language.
You can book onto an online tutorial with your Faculty Learning Developer or Learning & Research Librarian- make contact here.
And don't forget to check-in with your Programme Team and visit your Blackboard for planned activities and support specific to your studies.
Finally, check out what's happening during Academic Development Week and how you can get involved – from attending the Peer Mentor Virtual Cuppa and online quiz to signing up to a Careers & Enterprise workshop and meeting new people at the Stress & Anxiety Virtual Peer Support session.