Update for Final Year Healthcare Placement Students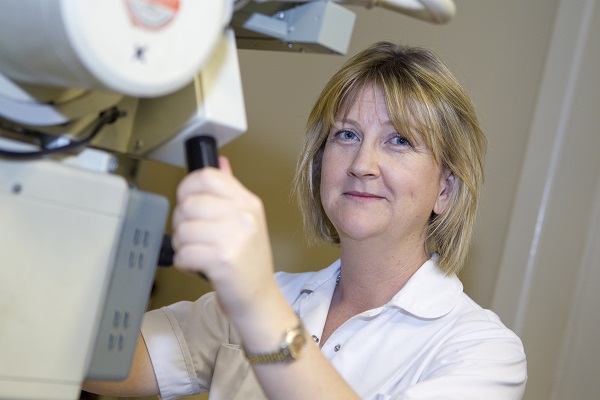 This information is primarily for final placement students, but may be relevant to all 2nd year student should placement arrangements alter.
Engagement with PPE Training
We recognise that the number of patients who are or maybe potentially CV 19 positive within Practice Learning Environment will be increasing within the next 7-10 days. Until now we have requested that students be moved to non CV19 areas, but recognise that by the end of this week, moving you away from familiar environment will be counter-productive to your positive contribution, and uses up valuable clinicians time which could be better used on the front line.                                                                                                                       
In light of this increasingly challenging situation, we have asked our placement providers to ensure that ALL students in placement must now complete PPE training, and be fit -tested as if they were a member of staff, (if this has not already been provided). We are also requesting that ALL students are provided with the opportunity to become familiar with clinical practice using PPE in a controlled and supportive manner during the next few days, prior to the predicted escalation in the coming weeks. Only when you are confident with practice in PPE, and fit tested, should you be asked to care for CV19 positive patients.
If you do not wish to continue in your current location due to CV19 positive patients, the university will work with the providers to attempt to relocate you to a lower risk practice environment, but this is increasingly difficult and you may be required to interrupt your studies at this point.​ You should contact the PLU or your Personal Academic Tutor to facilitate such a discussion as normal.
Student Status
We are pleased that students are considered key workers under the new arrangements, and that nationally your value is being recognised, but we also understand that many of you are feeling very vulnerable and uncertain in this situation. We want to assure you that the skills you offer at this point will be highly valued by practice over the next few months and will stand you in great stead for fruitful future careers.                                                             
We also understand how unsettling it is for you, not to be clear on a way forward at this point in relation to completing your programme as expected, but I would like to assure you that we are working through the requirements and plans to enable a transition from the old to the new arrangements.  By necessity these will be programme specific but we hope to share these with you in greater detail by the end of the week through your Programme Teams, as arrangements will vary slightly.     
For those of you who choose to continue in clinical practice where this is possible, I can confirm we are waiting for confirmation around the organisation of pay arrangements for you, and when these will commence, as this should determine the beginning of the extended placement or period of temporary registration. In the absence of any other guidance, the university will consider this to be the point where current nursing and midwifery supervisory arrangements in practice (ie supernumerary) will switch to supervision by a single registered Health Practitioner under the Emergency Standards.
We hope this message provides some assurance. Thank you for your valuable contribution to date. We will be back in communication with you shortly – please stay safe.