Thursday 4 March is University Mental Health Day, which brings together the university community to make mental health a university-wide priority, and to create ongoing change to the future of student mental health. We've pulled together a plan of how you can spend your day and get involved- from getting outdoors and sharing your moment of calm to exploring resources and virtually connecting with our CCCU community…
Morning: get outdoors!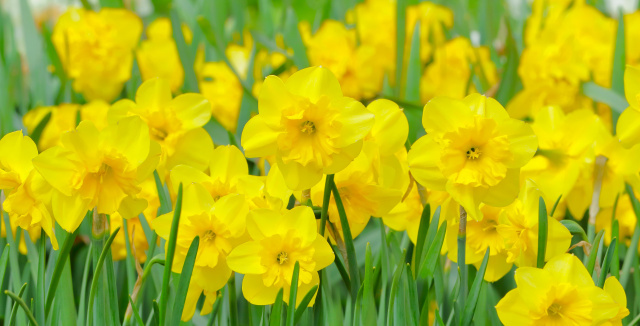 With spring in the air, and the warmer weather, now is the perfect time to be getting outdoors and enjoying the fresh air! Why not take a morning walk, as part of your daily exercise (see government guidance), and enjoy the first signs of spring… Mindfully listen to bird song as you walk and keep an eye out for new flower buds!
Get involved…
Share your photos and videos of your local outdoors. Take a moment to enjoy your surroundings and share this with us, as we celebrate the positive impact of getting outdoors on our wellbeing!
Tag us on Twitter: #CCCUAllOfUs @canterburyccuni @cccustudents and Instagram: #CCCUAllOfUs @canterburyccuni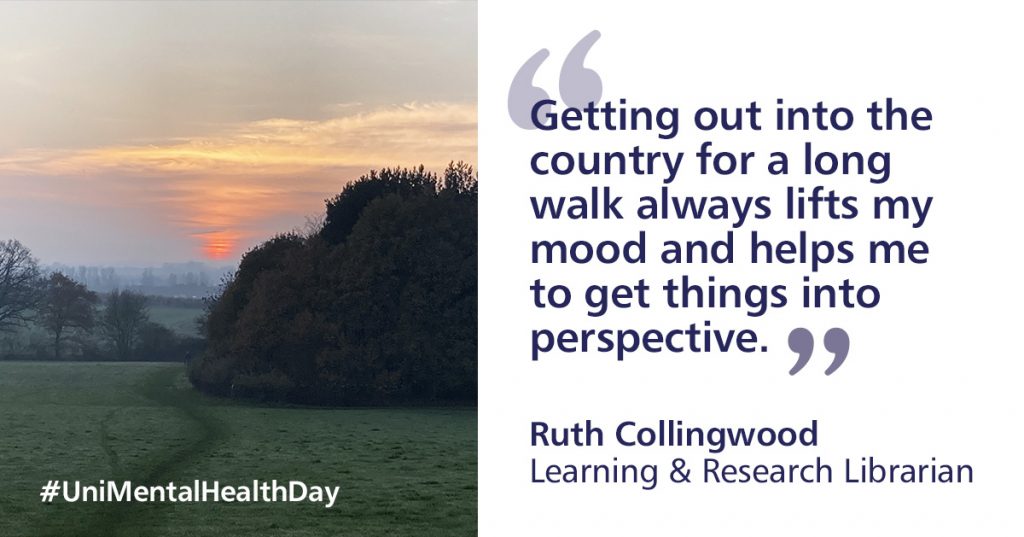 Listen to a podcast…
While you're out and about, why not give Christ Church Sport & Active Health's podcast a listen. Feel connected with Walkie Talkies– a podcast designed for CCCU staff and students. Using stories from within the University and the local community, we hope to help inspire you to take a walk and explore your surroundings.
Record your miles for the BRIT 2021 Challenge
And don't forget to record your miles as part of the BRIT 2021 Challenge!
The University has partnered with BRIT for the BRIT 2021 Challenge, inviting every student and staff member to take part. We're asking Christ Church students and staff to raise as much money as possible by travelling as far as possible by 14th March.
The challenge is all about supporting young adult mental health… So don't forget to donate, every penny counts!
Afternoon: connect with others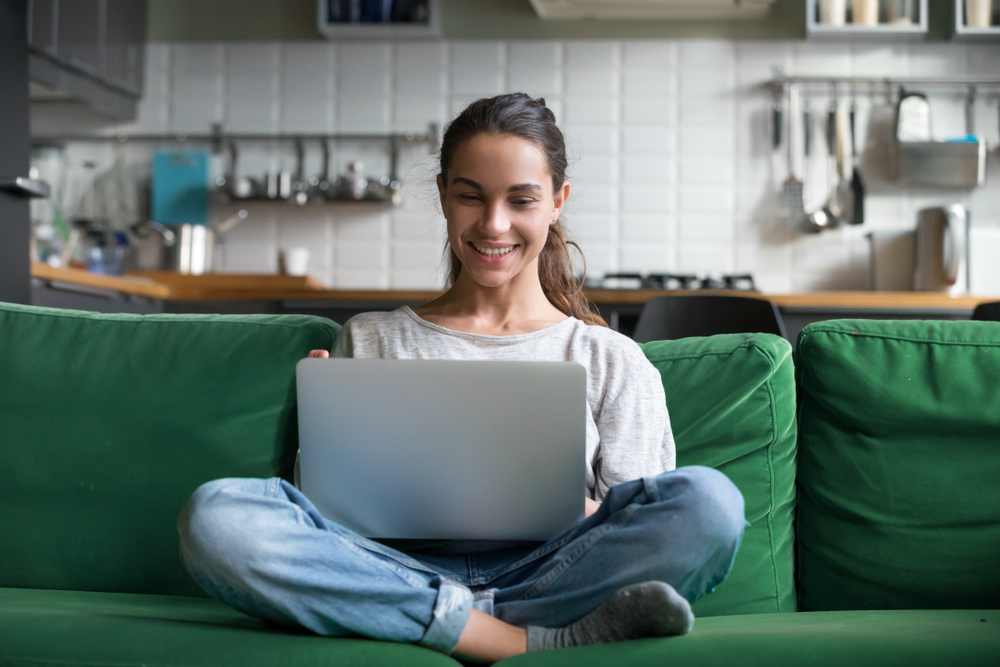 Virtual drop-in: Mon- Fri, 12pm-1pm
If you need confidential advice, have any questions or need additional support you can attend the virtual drop-ins with Student Support (Student Wellbeing Advisers, Disability Service and Mental Wellbeing), from Monday- Friday, between 12 noon and 1pm, via Blackboard. So if you're worried about anything or just want a chat this is a great place to start.
Sign up to a Christ Church SU Club/Society
It is never too late to meet new people, try something new or take up a new hobby. Check out the clubs and societies on offer at the Students' Union – many are still training/meeting virtually during this time.
Sign up for a student peer mentor
A student peer mentor can provide reassurance and guidance to help you succeed in your studies, build support networks and feel connected to the wider University community.
Enjoy moments of calm & wellbeing tips from across the community!
Keep an eye out on Canterbury CC Uni and CCCU Students social media channels throughout the week for wellbeing tips and advice from our community. We'll also be sharing your moments of calm, and our Student Content Ambassadors will be providing some feel good content over on @canterburyccuni Insta Stories!
Time to Talk Sessions – Thursday, 6pm
Come along to Time to Talk session to meet other students in a safe open space, share your experiences of student life and share ideas about looking after your wellbeing. Including a mindfulness meditation at the end which is optional. If you would like to come along please contact mentalwellbeing@canterbury.ac.uk and we will send you the link.
Evening: relax!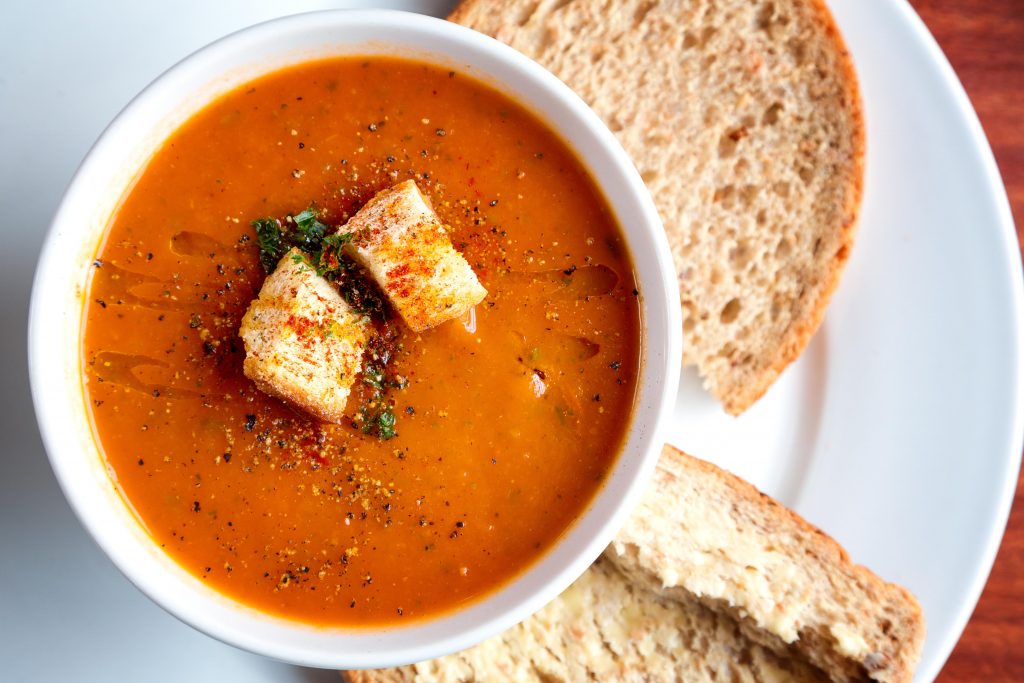 Try a new recipe with Head Chef Stuart
Head over to @canterburyccuni Instagram account and check out the 'cooking' highlight for some inspiration on how to get cooking a healthy, tasty meal with Head Chef Stuart.
Join Canterbury Christ Church Creatives!
Why not spend the evening getting crafty with Canterbury Christ Church Creatives? The group is for students and staff of Canterbury Christ Church University and embraces all crafts and arts and all levels of crafting and art-making skills. The group brings people together to craft and make art for enjoyment and wellbeing, to teach and learn skills, to work on particular projects, and to share ideas for charity crafting or art-making projects for those who wish to get involved.
They have a weekly virtual social on Thursday evenings from 6pm to 8:30pm via Teams to which all are welcome. Find out more through Facebook, Instagram and by email: canterburychristchurchcreative@gmail.com 
Read a book or explore Kanopy
You could also spend the evening relaxing with a good book… Check out the handy reading list of books to help you #StressLess from the University Bookshop for inspiration!
Or you could explore Kanopy (https://www.kanopy.com/) – a streaming service that allows our Library to bring you a range of diverse and thoughtful entertainment. There are a range of great courses that can help your wellbeing- from mindfulness to arts & crafts… Find out more here!
Try a mindfulness and relaxation app
Finally you could end the day with a mindfulness app, recommended by the Mental Wellbeing Team, to help you relax before sleep! From breathing exercises to mindfulness techniques- there are plenty to try- so why not give one a go!
We're here for you.
And remember- if you want to talk about your mental health, need further support, or want to enhance your mental wellbeing- there's plenty of support out there…
The Mental Wellbeing Team includes trained mental health professionals and counsellors who are here to help you look after your mental health. You can contact them via: mentalwellbeing@canterbury.ac.uk or through their virtual drop-ins, Monday- Friday, between 12 noon and 1pm, via Blackboard.
Our friendly Student Wellbeing Advisers offer confidential support and advice and are a good place to start if you have any concerns or worries.
No matter who you are, where you're from or what you believe, our Chaplaincy is here for you. Find out what their latest online events are, and how to connect with them, via their website.
Togetherall is a free 24/7 online support service where you can go if you're feeling down or struggling to cope with anything. Whether you want to speak to peers or a counsellor, there will be someone there every minute of every day.
Working with the NHS, we offer self-help guides which you can explore online- with information on anxiety, stress, low mood and much more…
The online StudyFit programme is designed to use physical activity to enhance mental as well as physical wellbeing. You can arrange an online meeting with a StudyFit Adviser who can help design a bespoke physical activity programme just for you and your situation.