UniSmart is coming!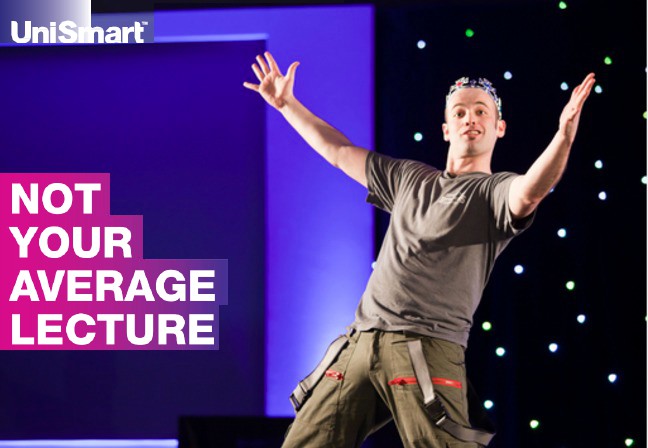 Miss this presentation at your peril. It is likely to be the most memorable lecture you will see this year. In fact, maybe in your lifetime.
All new students who are, or already have, enrolled on their course this month are invited to attend a 'not so ordinary' lecture on Monday 18 September 2017 in Augustine Hall, Canterbury at 5.00pm  and there's FREE PIZZA.
UniSmart explores the myths and truths about life, love, study, and student survival.  The presentation delivers a no-holds-barred overview about the 'new normal' and what to do when it all goes pear shaped. Sex, alcohol and other drugs, diversity, study habits, rowdy roommates and bad habits all come under the spotlight. Money matters, risky business and relationships… Bullies, burglars and breaking out… Nothing is taboo and everything is entertaining. Don't look away or you will miss something. Most importantly, this information rich presentation delivers what new students need to know, when they need it. That's NOW!
Don't miss this uncensored and rousing introduction to student life in a lecture 101 that will educate, enlighten, amuse and provide food for your thoughts. Designed for today's undergraduate, the information is relevant to every new student – international and domestic – living at home or on campus.
This is a one off event for new students only. FREE PIZZA will be provided.
Getting to Augustine Hall, Canterbury
The Augustine Hall is located on Rhodaus Town road, close to Canterbury City Centre, next to Canterbury East Railway Station and opposite Canterbury Bus Station, making it easily accessible on foot and by public transport.