Congratulations on being made an offer to come and study at Christ Church!
Even though it is several months before you arrive there is plenty you can do to get ready and feel prepared – and we are here to help you every step of the way.
Remember we have dedicated webpages for new students that provide you with all the information you will need.
1. Meet the conditions of your offer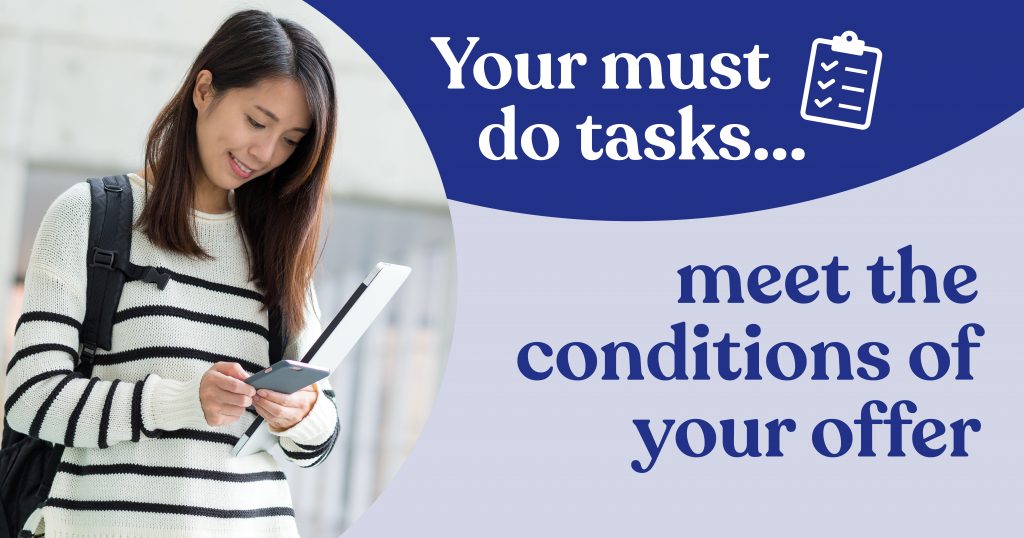 To become a fully registered student at Christ Church and begin your studies with us there may be some academic conditions and clearance checks that you will need to meet and complete. These could include Disclosure and Barring Service, Occupational Health and Visa and Immigration checks.
The academic conditions of your offer and clearance checks are unique to you and are dependent on your chosen course and level of study. You will be informed of any requirements via your CCCU MyRecord Application Portal.
2. Apply for Student Finance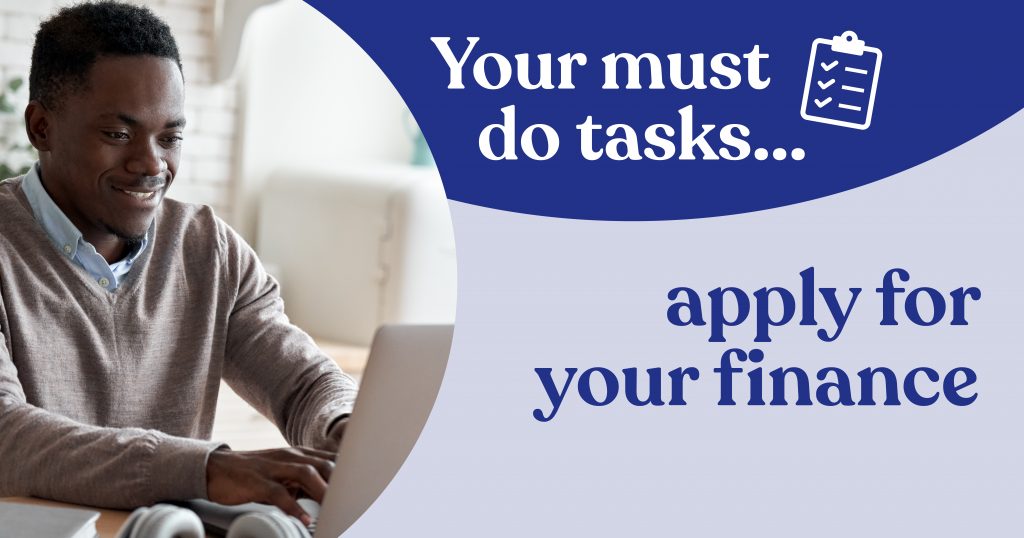 Applications for Student Finance 22/23 are now open!
It's quick and easy to apply online – it should only take you around 30 minutes. It's important you apply as early as possible, to make sure you get your money in time for starting your course. If you apply late, your money might be late too!
For further information here is a guide to help students with the process. There is also a dedicated resource for parents and partners who are supporting applications.
If you have any questions about your student finance application or you are worried about budgeting whilst at University, our Student Support Advisers are available to help. You can email them at studentsupport@canterbury.ac.uk.
3. Prepare to Study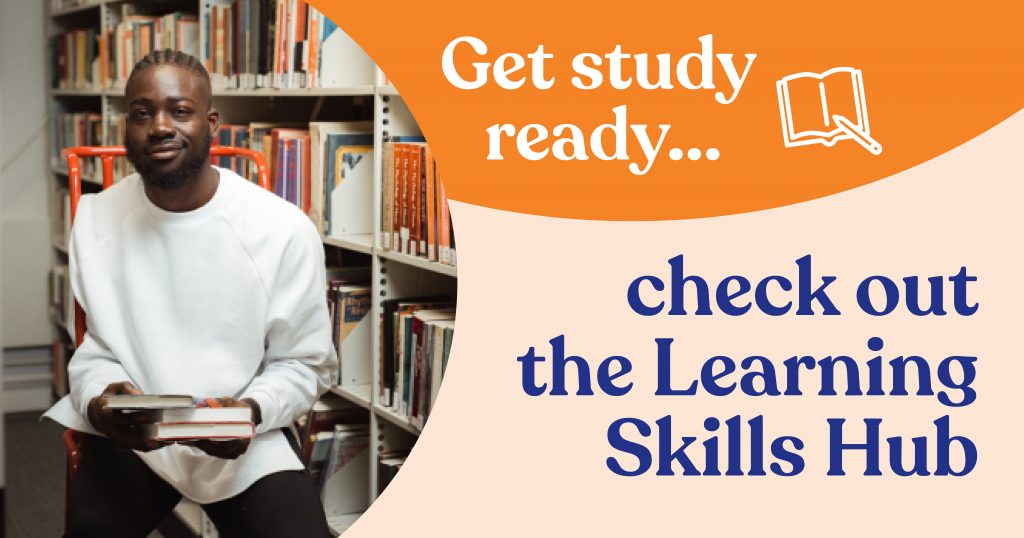 It's exciting to have the opportunity to study a subject you love, but it may be daunting to learn in a way that may be very different from how you've studied or worked before.  Your lecturers and course team will support you to develop your knowledge and understanding, as well as the new study skills you'll need to reach your full potential.
The Learning Skills Hub has a range of online modules to help you get ready for university whether an undergraduate or postgraduate student.
4. Decide on where to live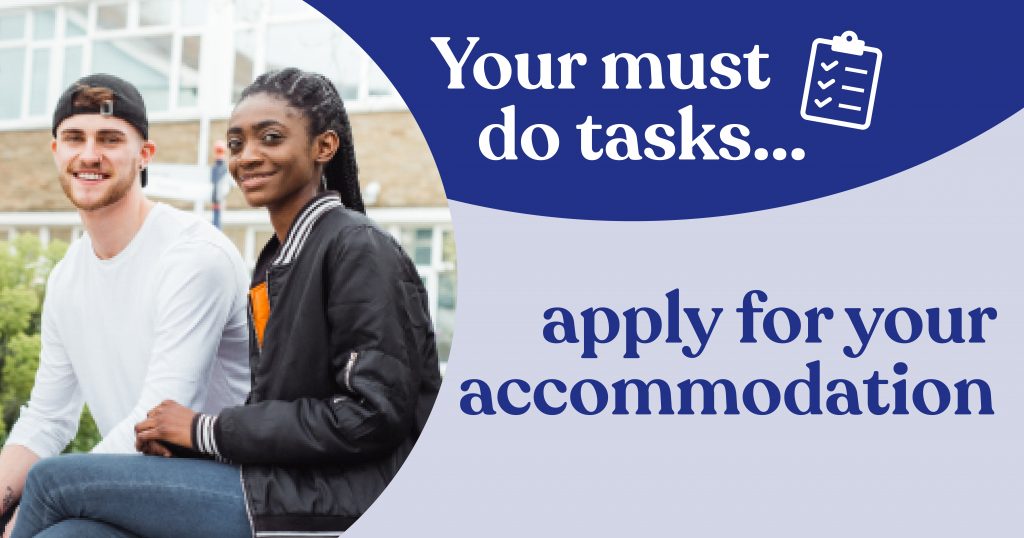 There are a number of very good reasons to live in university accommodation. It's convenient, with a range of options close to the city and campus, and there are options to suit a wide range of budgets – all with bills included. First year undergraduates (including degrees with foundation year) and international/EU postgraduates who firmly accept an offer to study with us from September 2022 are guaranteed a place in University accommodation as long as they submit their application by 31 July.
Many of our students live locally and make the decision to commute into uni. By making plans you can save money, be more sustainable and make the most of your time on campus. Our network of campuses stretch across Kent and Medway and are easy to get to by foot, bike, train, bus or car – plus we work in partnership with local transport providers to offer lots of great discounts.
5. Register with our Disability and Mental Wellbeing Teams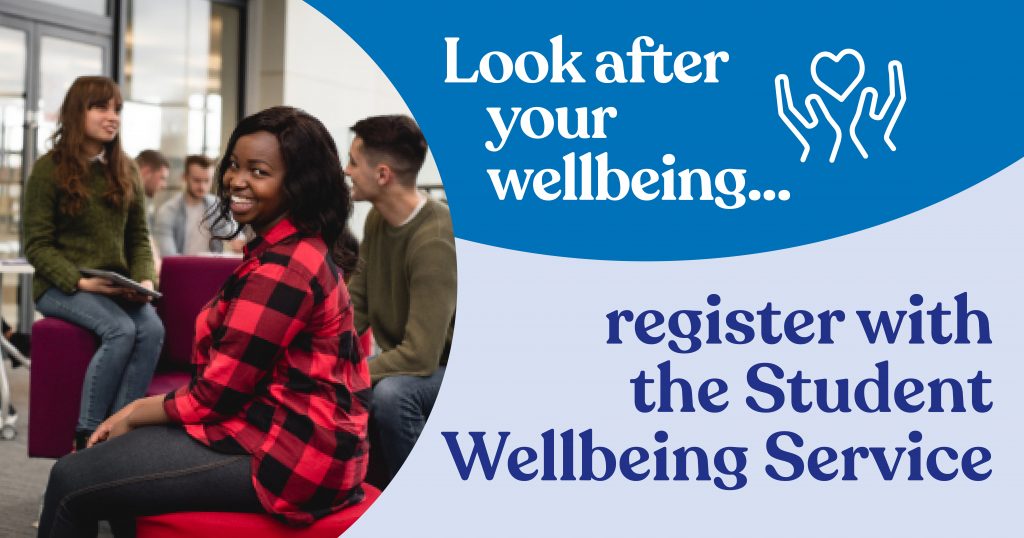 At Christ Church we're proud of our compassionate, empowering and inclusive community where every member is valued and where those with a disability or mental health condition encounter no prejudice or discrimination.
If you have been diagnosed or think you have a disability or mental health condition it is important to register with the Disability and Mental Wellbeing Teams as soon as possible before you arrive. By registering with our Disability and Mental Wellbeing Teams before your studies start, we can ensure that any additional support you may need for your learning, including financial support, is put in place at the very beginning.
6. Join our Facebook Group
Our dedicated new students' Facebook group for 2022/23 is the perfect place for you meet other students who will also be starting at the same time as you, connect with the wider Christ Church Community and to get the latest information and updates.
As this is a closed Facebook group, you will be prompted to provide your Student ID in order to verify your request to join.
Any questions?
The i-zone is your student helpdesk and one-stop shop for information about all aspects of life at Christ Church. They are here to help with any questions you have about getting ready for uni. If they do not know the answer themselves, the i-zone will know who to signpost you to, so whatever your query is they are always a good place to start. i-zone is available via Telephone – 01227 922222, Email – i-zone@canterbury.ac.uk and Live Chat.