Tips for studying at home during COVID-19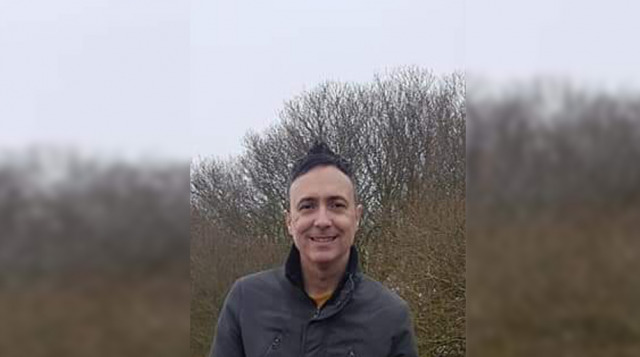 Peer Mentor and First Year BA Hons Counselling, Coaching and Mentoring Student, Tom, is sharing his advice on studying at home and looking after your wellbeing during COVID-19.
In these unprecedented times its ok to feel slightly bewildered, even a little lost. The security of everyday university life has finished suddenly, that can be hard to deal with. Don't worry though, there is lots you can do to support yourself as well as the university support services to turn too. The peer mentoring service is here for you to reach out to. Want to chat, feeling worried, or just feeling lonely and a bit unattached from everything… Please do get in touch! Nothing is off topic. 
With the main campus and library closed now, you may be asking how can I complete my assignments from home? Here are a few tips about studying from home.
Find a set time of day to study. Don't be hard on yourself. If you find you can only work on assignments for one hour in the morning, then so be it. Do what works for you. 
Make the use of the vast array of online resources accessible via the Library service and Blackboard. When using the online library service, make sure you are logged in, this way you can access everything available to you. 
Talk to your peers on your course, now more than ever! We are all going through this experience, and sharing study tips or just chatting about the assignment can really help and bring a sense of normality to studying from home. 
During this time don't forget about self-care. Your wellbeing both physically and mentally is so important. There are a few things you can do to make sure you stay well.
Take some exercise. A walk or run outside, even if its exercising in the garden can really boost your mental health and get those feel good hormones racing from your brain! If this isn't possible get online and find one of the 100's of workouts you can do indoors. If this isn't your thing, turn your favourite tunes up and have a dance and a sing along, you'll feel amazing! 
Have a break from social media. There is so much news, some factual and some fake, at times it can feel all too much. To take it all in and process it can at times be overbearing. Try and put the news in perspective and have a good think about what you've read and form your own opinion. It's always good for mental health to put the phone down and busy your mind in other ways. Read a good book, watch a movie or get outside for some fresh air.
Don't forget that the university and the peer mentoring service are always here for you. Just because the campus is shut, it doesn't mean the resources are. All the university's support services are available remotely. 
Let's get through this difficult time together. By being here to support and help each other. We will all deal with this in our own different ways, but that doesn't mean you have to deal with it on your own. The university and the peer-mentoring service are always here, no matter what's going on in the world. 
If you want to chat to a peer mentor, and gain some advice and insight from another student, just contact peermentoring@canterbury.ac.uk. And remember, there's plenty of remote support still available through the University! Just get in touch…