Tips for new students starting uni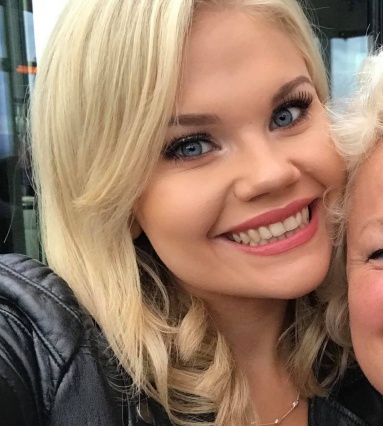 Zsara Finch, a CCCU student studying Sports and Exercise Science Single Honours in Year 2, shares her top tips for students starting uni!
Acclimatising to student life is undeniably one of the biggest challenges when it comes to leaving home to pursue a career in academia, and it doesn't stop after first year either. I found the new level of independence toughest, such as learning to settle in and look after myself self-sufficiently, something which I wasn't familiar with.
Based on my experience, I have some need-to-know tips for you guys to ensure your university experience runs smoothly!
1. How to settle in
Bring a bit of home with you
For many of us, moving away from home is difficult, so what better way to settle into your new room by bringing a bit of home with you? I decorated my room with picture frames from home, fairy lights, wicker baskets and blankets and this definitely helped me when being away from home hit hard.
Get to know your new housemates
Secondly, get to know your new house mates! There is nothing a uni student loves more than free food, so why not bake a batch of cakes of cookies or cook up a nice meal? This is a great way to start socialising in your communal kitchen! Also, look into using a door stop to keep your door open when you're in your room and you're happy to mingle. This is a great way to welcome in your flatmates and say hello.
Explore the city
Lastly, go and explore the new city you can now call your home! Canterbury is a beautiful place to live with so much to offer. There are endless restaurants to suit your taste buds, every shop you could possibly ask for and countless attractions and events all over the city. There is also a food festival in Dane John Gardens in September and a free music festival in May!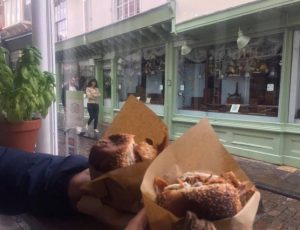 2. Work/Life balance
Look for a part-time job
Not getting a job is one of my biggest regrets in first year. I found I had so much free time! I mean- there is only so much shopping and cooking a student can do every day. I would definitely recommend giving Unitemps a visit. They are located in the library and are always happy to help. This year I have been working for the University on behalf of the Outreach team and I couldn't be happier. Working alongside your degree is so rewarding and it has given me a real sense of purpose. This however, doesn't mean putting work before your degree. Only work a suitable number of hours for your studies, especially if you're studying a course which is contact-time heavy. The University recommends working around 16 hours a week.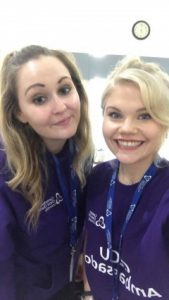 Make time for yourself
This brings me onto my next point, which surrounds taking enough time for yourself. Whilst working outside of your degree is great, studying in itself can be very time consuming and neurologically and psychologically draining. Don't be that person that locks themselves in their room for the evening- go and socialise with your friends, join a society or sports team and let off some steam!
3. Maintaining a healthy lifestyle
You can eat healthy meals!
So, one of the biggest stereotypes of a student is living off unhealthy, cheap food. Well, let me tell you whilst the food shopping can definitely be done on a budget, the reality is that students can live very healthily. One of my top tips is to be open-minded about what you're eating. Many supermarkets have weekly offers on fruit and vegetables- it's just about working around this to produce a good meal!
Invest in a slow-cooker
Another top tip is investing in a slow-cooker. These can be bought really cheaply around the city. A favourite of mine is cooking Bolognese for my housemates and I. This means that when we come home from lecture, the library or work, the main part of dinner is done and the house smells delicious! Additionally, any leftovers can be frozen for another day- I purposely made bigger batches in first year so I could freeze at least two or three other meals.
4. Taking advantage of University facilities
The library's hidden spots
The University offers a huge range of facilities around Campus! In my first year, I spent a considerable amount of time in the library, finishing assignments but also, socialising with friends. The group rooms, which can be booked online are a great way to work on group assignments! During exam seasons, there are also StressLess zones which offer games, massage chairs, free food and drink, relaxation tents filled with beanbags and more. These zones offer great opportunities for students to take some time away from studies, especially if you are planning on spending the day there!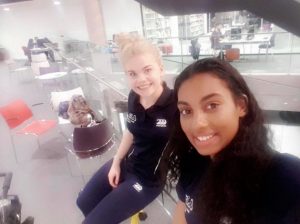 The Sports Centre
The Sports Centre which is just a short walk away from the main campus offers a whole host of activities and sports to students. The gym includes new, modern machines which are so easy to use and there are always personal trainers floating around to help you with your exercise needs. The Sports Hall is often used by different sports teams but equally, can be booked out by students for casual, social sport.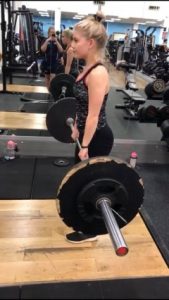 Eating on campus
Lastly, the University offers great deals on food. The main food court serves hearty, healthy meals on a student budget at all times of the day- including a Full-English breakfast! They also cater for all food types, whether vegan or vegetarian and include wide spreads depending on what you fancy. We also have a smaller café in the university which sells healthy snacks on-the-go, including freshly made vegetable soups as well hot drinks.
So these are some of my top tips for all new students starting and managing University. I hope they will be able to help at least some of you to ease the transition into student life.