The Big White Wall – valuing your Mental Wellbeing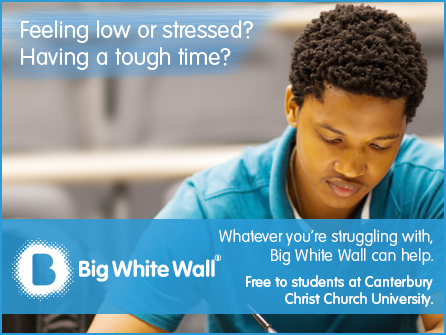 The University has launched the Big White Wall  – a free 24/7 online service that allows you to get support, take control and feel better.
It's a safe and anonymous space you can go to if you're feeling down, struggling to cope or just want to talk to people who understand what you're going through. Whether you want to speak to peers or a counsellor, there will be someone there every minute of every day.
Signing up is easy – go to www.bigwhitewall.com, under Organisations select Universities and use your University email address to join. The email address is only used to confirm you have free access and then you pick an anonymous username so everything remains completely confidential.
See the film below for more details.
This is just one of a range of support available to you – from the Mental Wellbeing team to the Chaplaincy there is always someone you can talk.  If you feel like you or a friend could benefit from some additional support click here to find out more.