We know that many of you are working towards your end of semester assessments- the majority of which will be take-home exams… So, to help you prepare for them, here are ten top tips.
And don't forget the extra support we are putting in place to protect your academic outcomes during the national lockdown including changes to extenuating circumstances.
1. Check when your exam is
Firstly, and most importantly, know when your take-home exam will be.
2. Show up for your exam
You are given 24 hours in which to upload your work to Turnitin. This means that when the exam starts at 11:00 AM (UK Time), it will finish at 11:00 AM (UK Time) 24 hours later.
This seems an obvious point but make sure you set aside some allotted time for your exam in the designated period. It can be easy to think 'oh I've got 24 hours to do this, I will do it later' and then before you know it, other things have occupied you and you are left in a panic against the clock! You must carve out an uninterrupted block of time for your take-home exam. Know what time your exam is, and be at your computer, ready to go.

You will not need the 24 hours to complete your exam, but only the amount of time that you would normally be given for the exam (2 or 3 hours) and you should not work on your answers for longer than what is advised on the exam paper.
However, the University is aware that some students may have other commitments preventing them from completing the exam in one 2 or 3 hour period (internet connection issues, caring for relatives in their household, taking additional rest breaks to alleviate higher levels of stress than usual, etc.). This is why we are allowing up to 24 hours to complete the take-home exam. [NOTE: Some exams may have a shorter duration due to Professional Body requirements]
3. Check your computer and its settings
It is important to sufficiently prepare your computer. This year's take-home examinations give you 24 hours to complete your examination to allow for interruptions to your power, internet connection, or programme functionality – but these can be easily avoided with preparation!
Please use Google Chrome as your web browser for submitting your exam paper. Please see the University's Browser Support page for more information
Ensure that you can access your Module Blackboard and find the Take-Home exam area you'll need for the exam and check that all the proper updates and plug-ins have been downloaded. If something isn't working for you, you've still got a chance to report it early (refer to the list of Key University contacts below for who to contact if required). Make sure that you are close to a power source, and that you are comfortable with your computer, especially if it is not your own, or one you have not used a lot previously.
4. Have the necessary learning material at hand
Make sure you have your Smartcard (Student ID) ready in case this is required on your script.
Ensure you have access to all key learning materials that you are permitted, books/e-books, articles, and links to your module Blackboard, other possible useful online sites that your tutors have recommended.
Stationary and other things should also be at hand, such as your glasses, pens and pencils, and a drink etc. Prepare all of these before the exam starts, so you will not waste time during your exam period.
5. Revise in advance of the exam
You should treat take-home exams in the same way as other exams. Test questions will often require short, written responses that reflect a meaningful comprehension of the subject matter, and require you to demonstrate your analytical and reflective skills, beyond simply recalling facts. You will need to have engaged with the learning material in-depth before the exam to be able demonstrate these higher skills. You will not have the luxury of acquiring these skills on the spot, as they require ongoing development throughout a longer period of engagement.
Your tutors will also provide you with activities to prepare for the exam, you should engage with them. For example, you should complete mock exam papers, if these are available, or other tasks which help you gain the knowledge, understanding and skills you need. You may also want to anticipate the type of task or question you may get, and consider what answers you would provide. If you do so, do be careful if the task/questions you get on the day of the exam are similar but not identical, as you will need to adapt your answers to the exact task/questions.
6. Refrain from the temptation of cheating
By taking the exam you are declaring that it is entirely your own work. It might be tempting to use "copy and paste" a lot (especially as you work on a computer), or to confer with your peers. Be aware that the usual checks for authenticity will be carried out, using Turnitin and other means, and you will face the same penalties as usual if it has been proven that you have plagiarised or colluded with others. Please refer to the usual guidance on how to paraphrase, and avoid the risks of plagiarism, to ensure that what you submit is your own work, and that all references to other sources are properly done. This guidance is available on the SkillsforStudy pages (you will need to register with your university email account first.)
7. Always anticipate technical problems!
No matter how prepared you are, things can go wrong especially in the technical sense. The exam cover sheet will inform you of who to contact during the exam if you have any technical issues. Notify them of the situation as soon as you can and take a screen shot for proof if possible. If you really couldn't take your test because of matters beyond your control, this will be taken into consideration.
8. Remember to save your work
Whilst completing your take-home exam, ensure to save your work on a regular basis. You can set up "Autosave" on your OneDrive, but if you are using other means, do click save repeatedly to avoid losing any work. Due to the nature of at home online exams the University's IT Department will be unable to recover any unsaved work.
9. Don't forget to submit your work
Take-home exams aren't done until you 'Submit' them through Turnitin. You can submit your file as many times as you wish, but only the last file submitted will be saved. Before you upload the file, do check it through, review your work for typos as well as content. If you have time left once you've completed your first check, then give it another run through. Once you're done with that, submit your work via the appropriate Turnitin submission point, ensuring your submission is confirmed.
10. List of key University contacts to support you in the preparation for the take-home exam
In addition to the teaching team on your module, you can seek support from your Personal Academic Tutor and your peer mentor if you have one. The following services can also support you:
| | |
| --- | --- |
| Service | Contact details |
| IT, systems, computer issues: i-zone | i-zone@canterbury.ac.uk |
| Learning Skills Team | Learner@canterbury.ac.uk |
| Learning & Research Librarians | Learning.Research.Support@canterbury.ac.uk |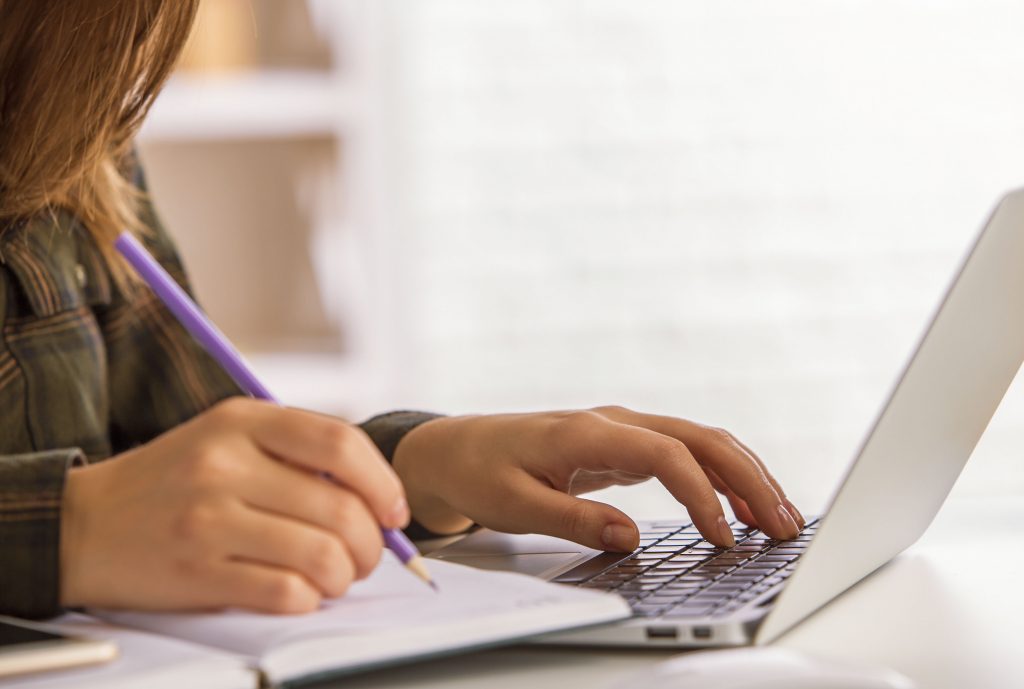 Guidance for students on the day of the exam
Be sure to set up your computer at least 30 mins before you intend to start the exam, and leave it on charge. 
The take-home exam will be posted to Blackboard at 11:00am.  
You will have 24 hours to complete and submit your take-home exam. You will not be given any extra time. [NOTE: Some exams may have a shorter duration due to Professional Body requirements] 
Open the exam file and read carefully all the instructions given to you – save it offline as well. 
During the exam, a representative from your programme/module will be available to answer any questions if you believe there is an error in the paper. These contact details will be posted to Blackboard. 
Repeatedly save your work. 
Do not cheat. If you are found cheating, this will be reported to the University's Student Procedures Team. 
At the end of your exam, remember to save and submit your work on Turnitin within the 24-hour time restriction (or other time-restriction if your exam requires a shorter duration due to Professional Body requirements).  
Still looking for some more advice? Check out Harrison's top tips for take-home exams and don't forget there are a range of online resources to support you via the Learning Skills Hub.