Supporting Student Wellbeing and Suicide Prevention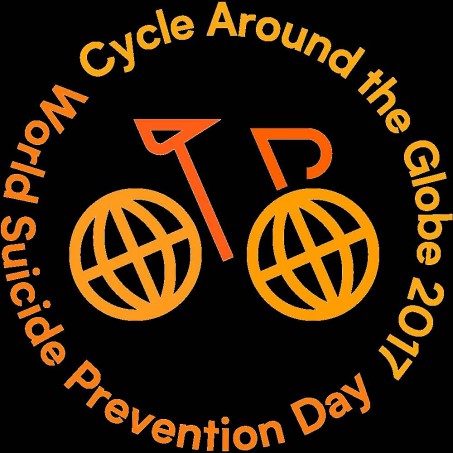 Canterbury Christ Church University, working in partnership with Students' Union and other stakeholders, is embarking on a range of initiatives to support student mental wellbeing.
We are using World Suicide Prevention Day to highlight one of these joint initiatives: Suicide- Safer Communities. A Suicide-Safer Community seeks to develop sustainable, co-ordinated and collaborative approaches to suicide awareness, prevention and intervention.
As a step towards this goal Christ Church has launch the following new resources and support for students:
It's Safe To Talk About Suicide Leaflet
Suicide can be a taboo topic in society. Often, people feeling suicidal don't want to worry or burden anyone with how they feel and so they don't discuss it. By asking directly about suicide you give them permission to tell you how they feel. People who have felt suicidal will often say what a huge relief it is to be able to talk about what they are experiencing. Once someone starts talking they've got a better chance of discovering other options to suicide.
This leaflet aims to help break the taboo around talking about this difficult subject and takes you through the steps of identifying any warning signs, what to say and not to say, what to do next as well as a list of useful confidential helplines and sources of support. To find out more click here
The University has launched the Big White Wall  – a free 24/7 online service that allows you to get support, take control and feel better. It's a safe and anonymous space you can go to if you're feeling down, struggling to cope or just want to talk to people who understand what you're going through. Whether you want to speak to peers or a counsellor, there will be someone there every minute of every day.
Signing up is easy – go to bigwhitewall.com, under Organisations select Universities and use your University email address to join. The email address is only used to confirm you have free access and then you pick an anonymous username so everything remains completely confidential.
#CycleAroundtheGlobe Campaign
Join with others around the world who are working towards the common goal of preventing suicide. Show your support by taking part in the international Cycle Around the Globe campaign aimed at raising awareness through community action.
We have set up bikes in Laud, Augustine House and the Students' Union from 11-15 September.  5 minutes of cycling equals 1 mile travelled and as an organisation we are hoping to contribute at least100 miles to the cause.  So take a few minutes to get involved and show your support.
Need Further Support
You are not alone – from our Mental Wellbeing team to the Chaplaincy there is a wealth of support both inside and outside the University. We can all get feelings of being overwhelmed and stressed so it is good to know that there is always someone to talk to. Click here for further information and contact details.