Suggest an e-book!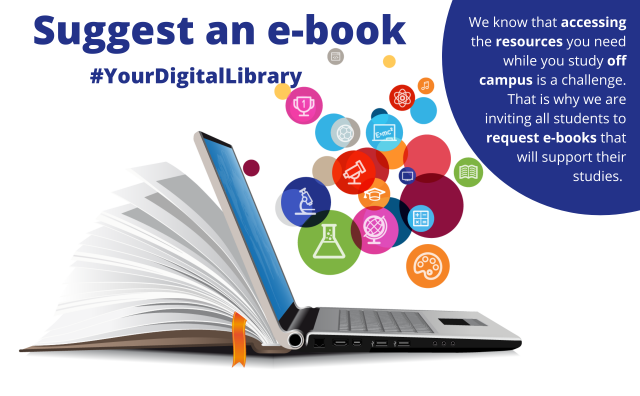 We know that accessing the resources you need while you study remotely is a challenge. That is why we are inviting all students to request e-books that they want to support their studies. Just complete this form to make your request.
We will respond to your request within 5 working days and let you know if the e-book is available to add to our collection and update you on how long it will be before you can read it. Most e-books are normally available within 5 working days of purchase.
If it isn't available as an e-book, we'll let you know and discuss the potential of obtaining alternative titles.
If you're interested in finding out more about the e-books that are already available read our blog post – It's not all about the print – we have e-books too.
Finally, remember that we're still here to support you! You can contact the Library Team on:
📧 library.canterbury@canterbury.ac.uk (Canterbury)
☎️ 01227 782352 (Canterbury)
📧 library.salomons@canterbury.ac.uk (Salomons)
☎️ 01227 927126 (Salomons)
For detailed information on the support available through the Library Team, make sure you check out this blog post.