We'd like to officially introduce Tomas, new member of our student content ambassador team, who is here to share his uni experience with you and keep you up-to-date with everything related to student life at Canterbury Christ Church University.
Hi everyone, I am Tomas and I am an international student from Slovakia studying Film, Radio and Television here at CCCU. I lived in France so I would consider myself a very ''international person'' and this is why I decided to study abroad. It has always been my dream to study a media course and to work in studios.  
I am a very creative and artistic person, so every time I hear about some artistic projects going on at Uni, it is like music to my ears. 
Why I chose to study here
I have always lived in a big city and I thought that this would be a great time for a change. Canterbury is not a village but at the same time it is not a big city with an underground. I wanted to study in London or Manchester but I just had a feeling that I should study here in Canterbury. When it comes to decision-making, I am always a practical person but I used my heart when I was choosing a place to study. This town is a student friendly place and CCCU had the course I wanted study so here I am!
Also, CCCU has an amazing student support system which I knew of before I even applied to study here. My English was not the best when I started and the staff at the University was very supportive when helping me with first essays and assignments. If you are an international student like me, you know what I am talking about.  😀 
Best moments at uni so far
I moved to UK and I find my real friends. Fresher's week was probably the best week I ever had when it comes to socialising and getting to know people. I met first year students from Slovakia and many of them are from the city that I am coming from which made me to feel even more like I am at home.  
University offers many events, societies and opportunities that you can be involved in so you are never bored at University. People at CCCU are opened to everyone and this is one reason why I am happy to be here.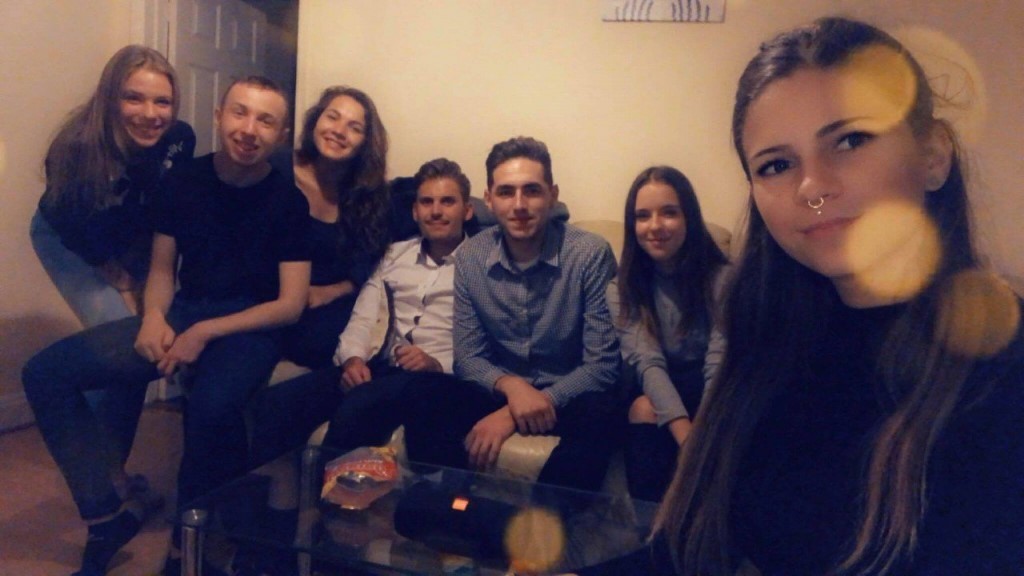 Follow me through the Uni's socials
Being an international student ambassador makes me feel like I am here to support international part of this University which I am grateful for. I am your new Student Ambassador and I am ready to share my energy and enthusiasm with you. 
Instagram: @canterburyccuni