Student Takeovers: Introducing Katie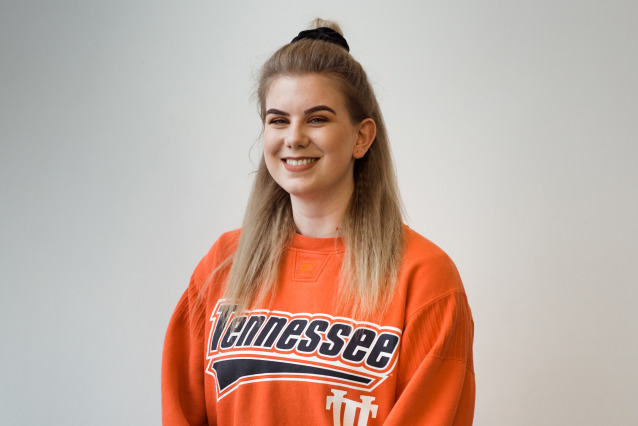 We'd like to officially introduce our new team of student content creators, who are here to share their uni experience with you and keeping you up-to-date with everything related to student life at Canterbury Christ Church University.
A little bit about me…
Hey there! My name is Katie Kent, and why yes, I do live and study in Kent! How crazy? And no, unfortunately I am not related to Clark Kent. I am, however, a third year Drama student, here, at Canterbury Christ Church University! And let me tell you, the third-year stress and hardship is real. Surprisingly, it has only hit me in my second semester, so it is going great… 
Highlights from my course
I am not too sure which parts of me to share with you, feels a bit weird to try and pinpoint my best bits in a blog, but let's give it a go! Clearly, I love drama, or performing anyway. I recently performed in King Arthur (directed by the wonderful Chris Price) at Canterbury Cathedral Crypt! It is honestly one of my proudest achievements during my time at University. The whole project involved almost 100 members, either singing, dancing, acting, playing an instrument, doing tech and filming it! Hopefully some of you were lucky enough to come along, as it was only for one night and had limited seating of 200.
Vlogging my uni experience
Not only do I enjoy drama, but I also enjoy creating content, such as YouTube vlogs! Some of you reading this may know me from a few of the Student Vlogs on the University's YouTube channel (shout-out to you guys knowing me from day 1). My favourite vlog that I've done for the University so far is probably the National Youth Film Academy vlog as CCCU funded the experience for me. If it wasn't for the Work Experience Fund here at Canterbury Christ Church University, I wouldn't have been able to go to London, meet amazing new people and create a short film during the two-week course. This short film also went onto two film festivals and was nominated for 'Best Young Filmmaker' at Birmingham Film Festival in 2019 (woo!).
As well as vlogging for the University, I do some vlogs and videos for my own YouTube channel. My content is a bit more infrequent (seeing as third year is tough and tiring) but when I do make a video I try to make it as light-hearted and somewhat meme-heavy as possible. I think that a transformation video that I created (in relation to 2020 new year/decade new me) had the best response because I was able to mock myself through the editing process of zooming into unflattering angles and chucking in relatable vines and memes. Being able to laugh at yourself through a creative outlet is healthy and I enjoy this type of content creation! I suppose this blog is doing something similar in a way, so hopefully those reading this find this as enjoyable as the mockery style vlogs others create.
Follow me through the uni's socials
Anyway, I should wrap this introduction up! You will hopefully see more content from me via various Christ Church platforms, along with my wonderful team. I am excited to attempt more Instagram takeovers on the Christ Church Uni Instagram account and making content with the new friends I have made within this role. Please let us know if there is anything specific you would like to see from us, audience interaction is always appreciated. 
Thank you for reading this far, I hope I am entertaining with my blogging 'abilities'… Stay tuned for more content from me soon!