Student takeovers: Introducing Jo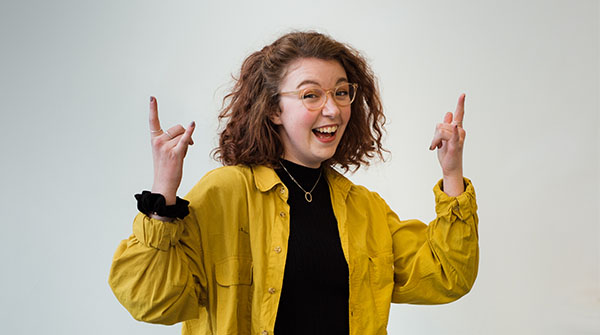 We'd like to officially introduce our new team of student content creators, who are here to share their uni experience with you and keeping you up-to-date with everything related to student life at Canterbury Christ Church University.
A little bit about me…
Hi, I'm Jo and I'm one of your new Student Content Ambassadors. I'm a first year Hospitality Management student; I chose my course as I love theme parks and plan to work at parks all around the world as soon as I've finished my degree.
You'll usually find me listening to Billy Joel or reading a Stephen King book, but I also love exploring and learning about people and places, both new and old.
Why I chose to study here
I chose to come to Canterbury Christ Church for a few reasons: not only did it offer the course I wanted to do with some incredible opportunities – including to study abroad, which I hope to do the year after next! – but, as cliché as this may sound, I had a good feeling; I've always trust my gut when making decisions, and I knew as soon as I walked on campus for my open day that Christ Church was the place for me.
Uni highlights so far…
My favourite part of being at Christ Church is the fact there are so many opportunities to get involved, from societies to jobs, roles within your course to lunches with your new flatmates.
As part of my course, we took a residential field trip to Tenerife in January and it was such an incredible opportunity to spend time with both new and old friends.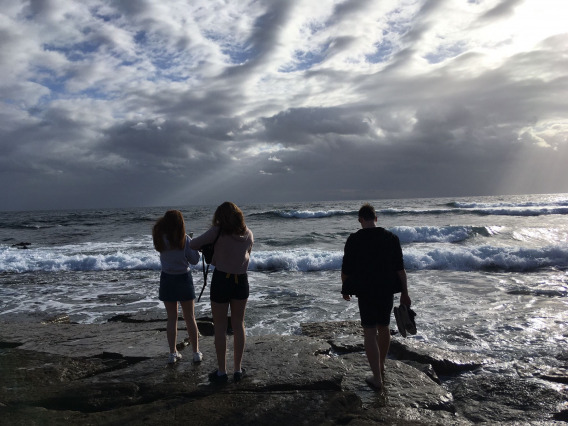 Follow me through the uni's socials
Across my time as a Student Content Ambassador, you can expect to see a plethora of exciting things. I'm primarily a blogger so you'll most likely see me residing here, but I'm also looking forward to walking you through student life and talking about various topics I'm passionate about across all platforms.
I'm so excited to be a Student Content Ambassador and can't wait for you to see what we have in store.