#Stressless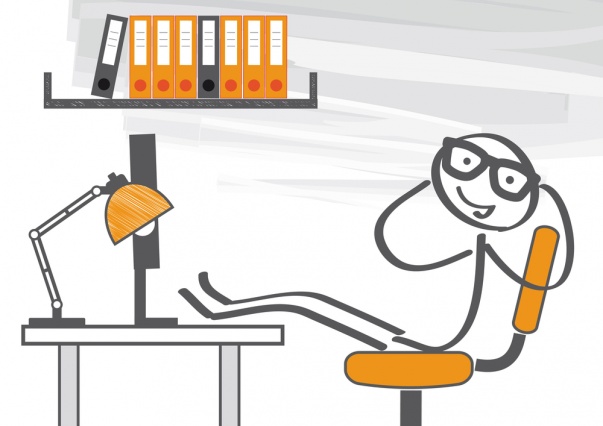 The library is now open 24/7, you have been given your first main assignment of the year and are starting to think about your exams. But don't panic  – we are here to help you #Stressless and achieve more!
Below is just a taster of what's on offer during #Stressless – so make sure you follow us on social media for more updates on what's going on.
Events for your diary – 19 November – 14 December
Whether you want to take part in something every week or just try a taster session there is lots of activities to help you look after yourself and your mates during assessment time.
Mondays 
Neck and Shoulder Massages 12.30 – 1.30pm
When studying for exams, it's common to suffer from tension in your neck and shoulders; posture and carrying heavy bags can also combine to make the problem worse. However, you can ease the pain with a remedy available literally where you study. Our express neck and shoulder massage will get to the core of your tension and ease it gently. Simply visit our masseur in the Augustine House Atrium space on the 2nd floor of the library for your free #Stressless massage.
Tuesdays
Chooseday Chill 5-7pm, Augustine House
What better way to relax and take a break from studying than chatting with friends over tea and toast and board games.
Wednesdays
Community Lunches 12.30pm – 2pm, Chaplaincy
Come along for some soup and a chat anytime between 12.30-2pm in the Chapel in Anselm for just £1.
Relax and Recharge Sessions, 4-4.30pm  Augustine House ( AH2.23 or AH 3.31)
Learn some mindfulness, meditation and breathing techniques to help you relax
Project 93 Slow Down Wednesday Film Screening
Project 93 is about encouraging you to take time our and be part of a vibrant academic community of critical thinkers who are engaged with the world and are able and willing to make positive contributions to it. Every Wednesday they are showing a thought provoking film – click here for details

I-break at Medway Campus, Touchdown Café, Rowan Williams Court, 10 – 11.30am
Take time out from your stressful day to have a coffee, have a chat, step back and gain a fresh perspective.
Fridays
Mini Indoor Spin Sessions 1- 2pm, Get Up and Go Bike Space
Cycle those nerves, excess energy and stress away with our micro-spin sessions. You can't spend every waking minute exercising your brain or you'll burn out, so why not exercise your body for a while? Join us on the 1st floor of Augustine house at the Get up & Go bike space every Monday during #Stressless.
Other Events
Plant Power, 20 November and 4 December 4-5pm, Augustine House
Connect to nature and get that gardening glow by planting a bulb or some herbs and watching them grow! There is evidence to show that gardening helps with your mental wellbeing so come along to our planting session and take home your very own plant.
Hot Chocolate Time, 29 November 11-12pm, Augustine House
Biscuit Decoration,  6 December 11-12pm, Augustine House
10 Minute Campus Wellbeing Walks – look out for the postcards for inspiration on mindfulness walks you can take from wherever you are studying.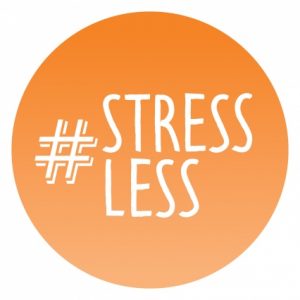 Augustine House Library
As you know the Library has gone 24/7 in order to support you in the lead up to your end of semester exams and assessments.
In addition, the space at the back of the library on the Second Floor, will have comfy bean bags, board games, crafts, colouring and many more activities for you to enjoy the perfect break from all that studying.
The Get Up and Go area on the First floor at the back of the building with the exercise bike will help you keep both your body and mind active.
And don't forget the different  study zones – from silent to group there is a space to suit different studying styles and needs.
Drill Hall
Drill Hall Library is open to midnight (accept over Christmas) and offers a range of activities and events on Medway Campus to support your learning. From essay writing to critical thinking, from assignment feedback to finding resources there is extra help with your studies available.
Study Skills Support
Check out the range of study skills workshop on offer from revision tips to how to improve your reflective writing (see Student Events Calendar for dates and how to book).There also online resources via Skills4Study  that can help you hone your academic skills and get those grades you need.
Don't forget to make use of the Productivity Software through IT including free tools, apps and software that can save you time, make your work easier, and increase your productivity. There is information on note taking, writing, time management and more!
Wellbeing Support
Did you know there is a  FREE CCCU Wellbeing App to get support and tips on how to keep healthy and manage stress. To download the app click here, then click 'Register' and use the code: CCCU1.
It is only natural to feel anxious during assignment and exam times but if you think things are getting too much for you or your friends it could be good to talk to someone about it.
For inspiration on how to grow you confidence, build your self esteem and develop your resilience check out the GRIT workshop – there is an information session on 6 December.
Wellbeing Photo Competition
Take a photo on your smartphone or camera that you feel tells us a story, gives us an insight or inspires us, using the title "My Wellbeing". You don't need to explain or describe your photo in any way! Just tag it #CCCUWellbeing and share on Instagram.
Finally make sure you know the Dos and Don'ts of Exams  – because being prepared will help make things go smoothly!