#Stressless 2019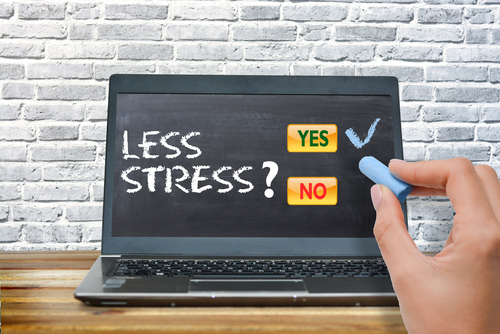 As we start heading towards Easter and the end of Semester 2 many of you will have assignments, dissertations and exams to do. So to help you look after yourself and do the best you can, we are launching #Stressless from 18 March.
#Stressless Zone
So not only is the Library now open 24/7 but the #Stressless Zone is there to help you take time out and recharge.
Check out the space at the back of the library on the Second Floor,  we will have comfy bean bags, board games, crafts, colouring and many more activities from jenga and bowling for you to enjoy as the perfect break from all that studying.
The Get Up and Go area on the First floor at the back of the building with the exercise bike will help you keep both your body and mind active. Also look out for the virtual yoga area with mats and videos to keep both your mind and body flexible.
Meanwhile at Drill Hall in Medway they are organising a range of #Headspace activities to help students to de-stress. Look out for when the Pet Therapy dogs next visit! For more details check out the blog here.
#Stressless Events
We have a range of regular activities happening every week, as well as the occasional extra surprise, to help keep you motivated and positive.
Mondays
Neck and Shoulder Massages 1.00pm – 2.30pm, Augustine House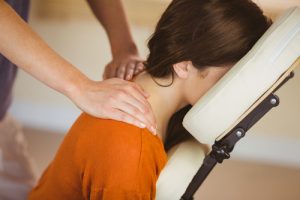 When studying for exams, it's common to suffer from tension in your neck and shoulders. However, you can ease the pain with a remedy available literally where you study. Our express neck and shoulder massage will get to the core of your tension and ease it gently. Simply visit our male and female masseurs in the Augustine House Atrium space on the 2nd floor of the library for your free #Stressless massage.
Tuesdays
Pixie, the Therapy Dog 1.30pm, Chapel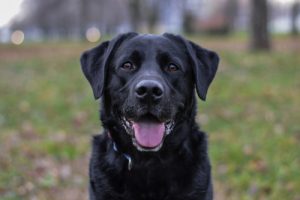 De -stress with our resident therapy dog and get some puppy love!
Chooseday Chill 5-7pm, Augustine House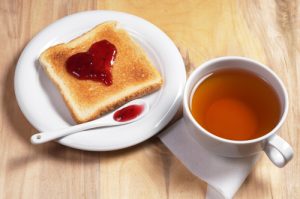 What better way to relax and take a break from studying than chatting with friends over tea and toast and board games.
Wednesdays
Community Lunches 12.30pm – 2pm, Chaplaincy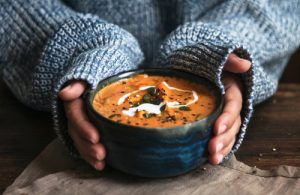 Come along for some soup and a chat anytime between 12.30-2pm in the Chapel in Anselm for just £1.
Thursdays
Creating a Wellbeing Community Wildlife Garden, 12.00pm – 2.00pm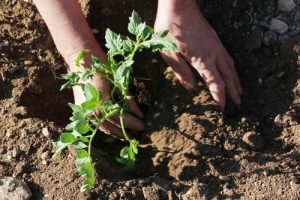 The Sustainability team are working with a local garden designer Jo Barker, to develop the currently neglected Johnson Garden into an area which attracts wildlife and promotes wellbeing; somewhere all staff and students can come to recharge their batteries! Get involved by coming along to weekly Thursday lunchtime drop in sessions (until 2 May) to enjoy the fresh air, help regenerate the area and learn some gardening skills.
Plus to bring you some extra joy we have: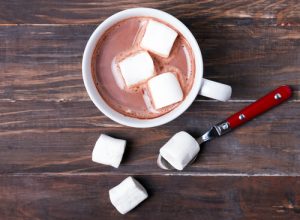 UV Week at CCU Sports. All activities only £1. Get fit and have fun. 18 – 24 March
Free Hot Chocolate with extra sprinkles on 21 March and 4 April 11am -12noon, Augustine House
Biscuit Decorating on 18 April 11am -12noon, Augustine House
Edible Garden and Tea Tasting, 26 April 2pm, Augustine House Allotment. Come along and learn about the healing powers of plants. Bring your own mug and enjoy a cup of herbal tea – maybe even picked by your own fair hands!
In Medway look out for Chill and Chat with Lynne on a weekly basis in the Group Zone of Drill Hall for some time out and a chance to talk about anything worrying you.
StudyFit
Study Fit is a new programme launched by CCCU Sport for students, who are worried about their stress, low self-esteem, anxiety or low mood. The introductory 6 week StudyFit programme will help students to take part in a range free of activities to help them develop an active lifestyle, with the aim of improving their mental wellbeing.
Did you also know there is a FREE CCCU Wellbeing App to get support and tips on how to keep healthy and manage stress? To download the app click here, then click 'Register' and use the code: CCCU1.
Need to talk to someone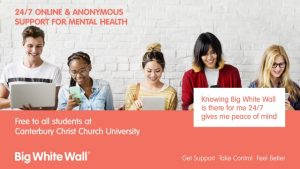 It is only natural to feel anxious during assignment and exam times but if you think things are getting too much for you or your friends it could be good to talk to someone about it.
Check out our blog next week for what #Stressless Academic Support is available.