Staying Safe at the Summer Ball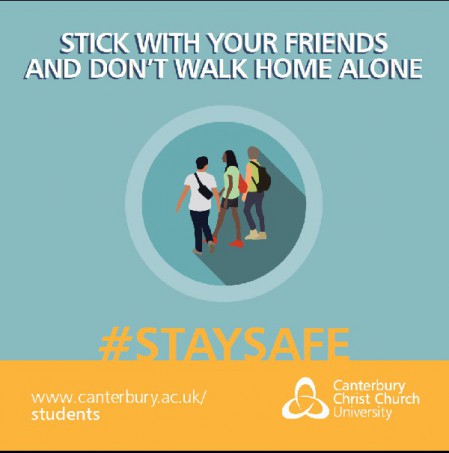 The end of term is a great time to go out with friends, have fun and celebrate but it is also important that you keep yourselves safe, look out for each other and respect your neighbours.
Here are some basic tips that everyone can do to help ensure you stay safe while enjoying yourselves:
Don't leave your drink or bag unattended.
Avoid walking home alone at night.  Share a taxi with friends and agree to text or phone each other when home safely.
Try to plan ahead. Make sure someone knows where you are going, who you are meeting and when you expect to return. Always plan how you are going to get home in advance of going out.
If you are planning to use public transport, always check the times of the last train or bus. Always carry the telephone number of a trusted, licensed taxi or minicab company with you or have a suitable booking app available on your phone. Never take an unlicensed minicab, as these are unchecked, uninsured and can potentially be very dangerous.
You can also:
Download the new Christ Church SafeZone app – The app allows you to alert University Security if you ever need urgent assistance, first aid or if you have an emergency while on campus via your mobile phone. Find out more about the new SafeZone app here.
If in Canterbury look out for the The Street Marshals. They will be out and about to provide you with help when heading home.
If you need any extra support and advice, or have concerns about your safety while studying at Canterbury Christ Church University, visit the Student Support and Wellbeing Advisers in Augustine House, call them on 01227 922675 or email studentwellbeing@canterbury.ac.uk .