Staying Safe at Christmas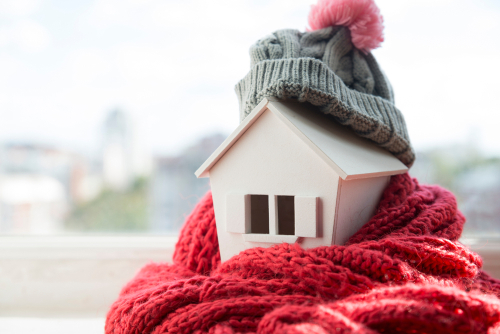 With Christmas only around the corner, it is good to remind ourselves of how to keep not only ourselves safe, but also our property whilst we are out and about enjoying the festive celebrations.

Keeping safe whilst out and about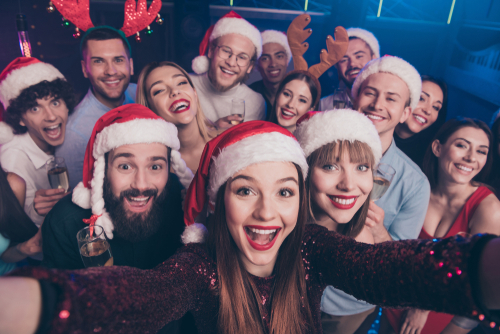 Many of you will use the last few weeks of the semester to party with friends before returning home for the Christmas break but remember to keep yourself safe and look out for your mates.
Also please be respectful of your neighbours and the wider community while out and about enjoying yourselves.
• Make sure you know your limits and make sure you watch your drinks to ensure nothing is added to them, never leave them unattended. If you have left your drink unattended, do not drink anymore of it. If someone offers to buy you a drink that you do not really know or trust, either politely decline or accompany them to the bar and ensure nothing unwarranted is added to your drink.
• If it's after you've been clubbing, or you've just been at a friends house quite late, make sure you don't walk home alone. Ask the people you're with if they will walk you home, they will want you to be safe too, so should be more than happy to!
• Try to avoid any alleyways or side roads that don't look well lit with street lighting. We've got an online map here which shows you the well-lit routes in Canterbury.
• If walking is not an option, check the times of the last bus or train, or make sure you have the phone number of a licensed taxi company or a decent taxi booking app. It may even be worth pre-booking before you go out so you know you have a method of getting home. Never accept a lift from a minicab touting for trade, they are illegal and can be very dangerous!
• Let someone know what your plans are too, text a friend and let them know you are leaving and when they can expect you to be back at home.
• Remember the Safe Taxi Scheme – In partnership with Longleys Private Hire, a local taxi firm, the Safe Taxi scheme allows CCCU students who find themselves in a vulnerable situation to reach their student accommodation in Canterbury. For peace of mind and for discounted taxi fares please register with your name and university email by clicking here.
Please remember when out in Canterbury to use the subways rather than cross the ring road. The subways are monitored 24/7 by CCTV and are much safer than risking the busy roads.
And look out for our Street Marshals – they are there to help you get home safely after a night-out. To find out more about what times they operate and where they are, have a look here.

Stay safe on campus
• SafeZone is a free app for students. It connects you to the Universities Security Team if you need urgent help, first aid, or if you have an emergency whilst on any of the CCCU campuses. You can find out more about this free app here.

Keeping your home safe over the Christmas break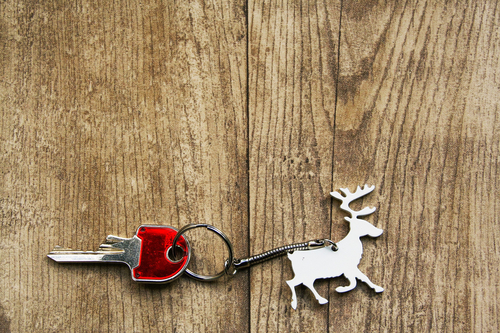 Most of you will be returning home for the Christmas break and will be leaving your student homes unattended. Take some simple steps to deter any unwanted guests in your home.
• Keep your valuables such as laptops and game consoles out of view or take them home with you.
• Avoid sharing too much information about where you are, when you're going, or what you've got on social media. Thieves are increasingly using sites such as Facebook and Twitter to identify potential targets.
• Make friends with your neighbours – if you are leaving your home empty for long periods of time, ask your neighbour to check in once in a while. Just by getting someone to take in your post or opening and shutting curtains for you, it can help to prevent any unwanted attention to your home.
• Do you always lock up before you go out – or hope someone else will? One in three burglaries are down to people leaving their doors and windows open and unlocked. Take time to lock up properly whenever you go out and even when you are elsewhere in your property.
• Why not think about using a timer that switches on lights and radios to make it look like someone's home.

Preventing fire at your home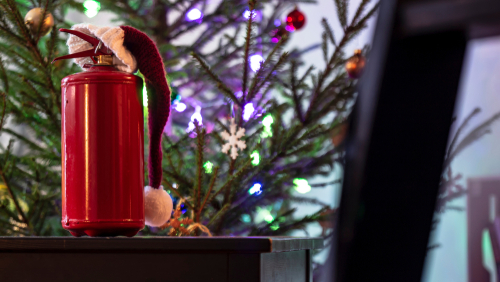 • Switch off any electrical items or Christmas lighting that is unused. Make sure they are turned off when you are out of the room or house to eliminate the possibility of fires caused by electrical items.
• Many students love to light candles and incense. They're a great way to chill out and unwind, but to protect you, the University have forbidden these for use in University Accommodation. But don't fret, battery candles and reed diffusers are not only safer but will last longer too.
If you need any extra support or have concerns about your safety while studying at Canterbury Christ Church University, contact our professionally trained specialist Student