Self-Isolating in Canterbury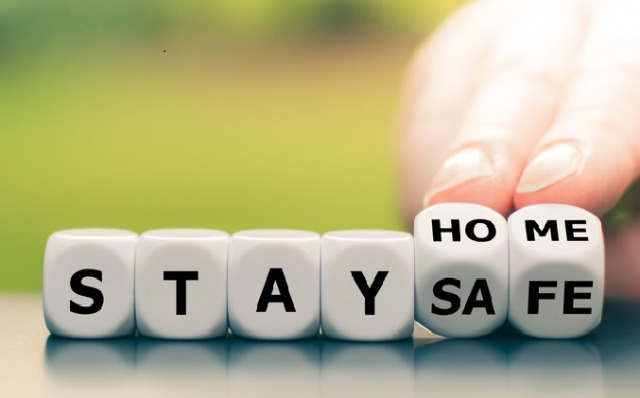 While many students will already have travelled home, we know that many of you have decided to stay in Canterbury so we thought it would be helpful to provide information on support that is available to you.
The Government's advice is that students remaining at university in England should now stay where they are and not attempt to travel. If you are living in student halls, or private rented accommodation, you should remain there and stay indoors while current restrictions are in force.
If you are self-isolating
If you have symptoms of the coronavirus it is very important that you and your household self-isolate and follow the official advice.
Everyone must stay at home to help stop the spread of coronavirus.
If you have symptoms of coronavirus, you'll need to self-isolate for 7 days.
If you live with someone who has symptoms, you'll need to self-isolate for 14 days from the day their symptoms started. This is because it can take 14 days for symptoms to appear.
Please find out the detail here https://www.nhs.uk/conditions/coronavirus-covid-19/self-isolation-advice/
Support for while you are self-isolating
If the whole household is having to self-isolate it could be very difficult to get supplies.
If you are self-isolating in University accommodation please complete this online form so we can support you.
There are a range of options still available to order groceries and food safely online. Find out more details here https://www.canterburybid.co.uk/mycanterbury-2/.
There are still takeway options – check out https://www.just-eat.co.uk/area/ct1-canterbury . And don't forget the Students' Union has organised a special 55% discount for CCCU students with Dominos – visit ccsu.co.uk/secretdiscounts for the code
Canterbury City Council
You can register with Canterbury City Council for help with collecting prescriptions, food shopping, having a check-in phone call via www.canterbury.gov.uk/help
Canterbury Baptist Church
The Canterbury Baptist Church Community Fridge is open with food parcels available by delivery on a pay as you can afford basis. Community fridge are providing fresh food supplies to those who are vulnerable or just self-isolating and can't get out or get deliveries. They just need to apply using this link: https://forms.gle/TQEarWQZutpBnoMy5
Report and Support
The University and the Government recognise that the requirements of staying at home may cause anxiety and fear to those experiencing or in fear of domestic or relationship abuse. The Government has released this guidance to help in these situations. If you experience any form of harassment during this time, you can also report it via Report and Support for help and advice. Make a Report via Report and Support.
Need to Talk?
It can feel a lonely or scary time but you are not alone – there is lots of different ways to stay connected and get support.
studentsupport@canterbury.ac.uk
The Student Support and Wellbeing Advisers are here should you need someone to talk to. The advisers support students in making informed decisions be it related to personal, general wellbeing, financial, housing, or academic matters.
chaplaincy@canterbury.ac.uk
The University Chaplains offer a confidential listening service in a safe space where you can talk through any problems in a non-judgmental environment.
peermentoring@canterbury.ac.uk
Connect with a peer mentor, so you can talk to another student – they are more than happy to help you through this time.
www.bigwhitewall.com
A free 24/7 online service that allows you to get support. It's a safe and anonymous space you can go to if you're feeling down, struggling to cope or just want to talk to people who understand what you're going through. Whether you want to speak to peers or a counsellor, there will be someone there every minute of every day.
And don't forget to check out the new community Facebook group set up by the Students' Union. There are so many great activities you can join in with from Karaoke to Quiz nights, from Netflix parties to Games nights.