Programme Essentials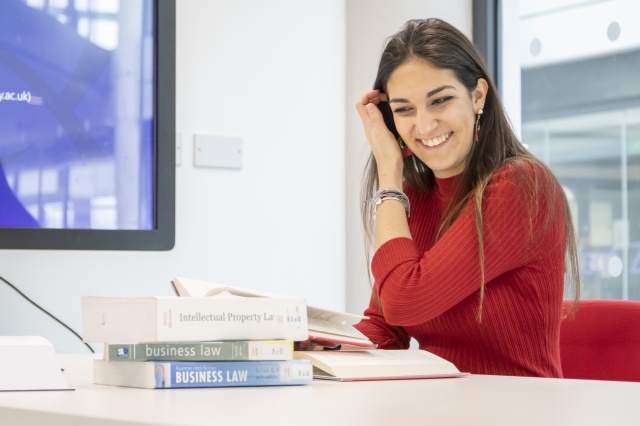 As a new student we know you'll be keen to start getting prepared and to support you on your journey to university we're pleased to provide you with some further information from your programme team.
Programme Essentials
To find your Programme Essentials please go to the A-Z listing and find the link to your programme/s. Here you'll find:
general information about your course
pre-reading suggestions
contact details for your programme team.
You are not expected to buy all the books on your reading list – most you will be able to borrow from the library when you arrive. But if there are some key texts you would like don't forget to check out our bookshop who often offer the best deals.

Please note that if your programme includes any healthcare placement activity you'll need to complete your placement planning form (attached to your Programme Essentials).

If you are studying a combined honours degree, please ensure you're looking at both your Programme Essentials.

Not all courses have Programme Essentials, for example, if you are a partner college or on a part-time course. Don't worry your Programme Team will be getting in contact with you directly with further information.

We want to assure you that, during this time of Covid-19, planning is well underway to prepare Christ Church for the next academic year, following the guidance from the Government and Public Health England.

Our priority is to make sure we continue to provide you with the highest quality education and student experience, whilst also ensuring the health, safety and wellbeing of all our students, staff and visitors. Like every university, we will be having to make adjustments in line with latest guidance. We plan to provide a combination of face-to-face and online learning and teaching. The exact mix will depend on your programmes.

We will keep you updated over the coming weeks and months about the arrangements for your course. For the latest updates please visit our webpages. We hope that this information is helpful, but if you have any questions please contact i-zone@canterbury.ac.uk Thank you for choosing to study with us and we look forward to meeting you.