Phishing emails – Do Not Give Away Your Passwords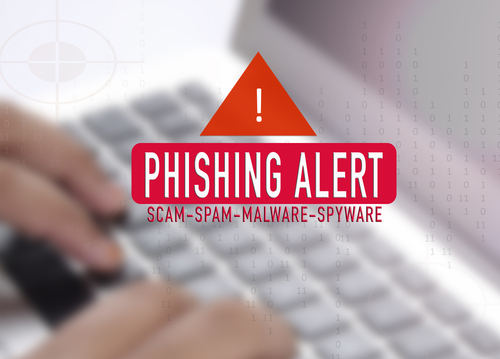 We have received reports that some of our students have received a phishing email which looks like it has come from the University of St. Andrews Valuation Office offering an annual refund.
Please note this is a phishing email and delete from your inbox.
What are "Phishing" emails?
Phishing emails are scam emails used by criminals to trick you into giving away personal information. These emails can take many different forms, and will often be designed to look like they've come from an official source, such as PayPal, your bank, or even the University.
How can I tell if an email is a scam?
Some common things to look out for include:
Unexpected communication.
Impersonal greetings.
Probing questions.
Urgent warnings.
Bad spelling and formatting.
Threats.
Password requests.
What else can I do?
We recommend that you always treat emails with a degree of caution – especially when they ask for personal information and look like they come from an official source.
If you receive a suspect email, do not open any file attachments.
If you have concerns, contact the sender directly via trusted channels such as the organisation's official website, or their customer service line.
Beware of links in email. If you see a link in a suspicious email message do not click on it.
Remember, legitimate companies will never ask for your personal or financial information via email.
 What if I'm still unsure?
If you are unsure about an email you're received or think you may be the victim of a phishing scam, contact the i-zone@canterbury.ac.uk.