Whether you're looking to develop a healthier body or healthier mind, we have something to support your wellbeing during Personal Development Week and beyond. So plan to take time for yourself, and see what's in store…
What's happening for Personal Development Week:
Daily, 12.00-1.00pm: Student Support drop-ins
If you have any concerns or need support then come along to one of the daily virtual drop-ins between 12pm-1pm and speak to someone from the disability team, mental wellbeing team or a student wellbeing adviser.
25 January – 1 February: Students' Union Meditation Mondays
Happy Not Perfect is your go-to place for everything you need to look after your mind in a fun new way. Now more than ever, having the tools to take care of your mental health has become a human priority. We know learning to meditate, or learning a new skill for that matter, can be stressful. That is why we are here. We have partnered up with scientists, expert guides, and teachers to give you the tools you need to feel happier, and more at ease with your surroundings. When our minds are clear and collected, we feel better, sleep better, and make better decisions.
26 January: Building a safe and healthy study space
Blended learning has meant that many of us are now studying more from home than ever before. So why not join us for tips on how to make your study space work well for you.
In this session we will look at how to build a safe, healthy and effective physical and digital study environment.
26 January: Students' Union Korean Cook-A- Long
Learn how to make an authentic Korean feast with this exclusive virtual cooking class!
In this 90min online experience, learn how to Koreanize your home-cooked favourites. Originally from South Korea, our guest chef Wan Jeong is a freelance food & travel journalist and has worked with a host of renowned chefs; learning about different cuisines, flavours and techniques.
28 January – 1 February: Students' Union Yoga
This yoga workshop will energise your body and ensure you feel good! Sarah will guide you through a range of yoga sequences and talk you through her favourite uplifting poses. Expect lots of tips and tricks on how to keep your energy levels up between classes. This workshop is suitable for all levels, including complete beginners.
Regular Fitness Classes with Christ Church Sport
Christ Church Sport & Active Health are working with OurParks to bring you free online fitness classes during the Covid-19 Pandemic.
Our University fitness instructors are working closely with the team of OurParks instructors, delivering a range of classes including Stretch & Flex, BoxFit, Pilates, Dance, Yoga and more! Gaining access to the classes is easy, simply visit the OurParks webpage and signup for a free account.
We're here for you.
And don't forget that if you need support, we're here for you. Check out this blog post, with details of who to talk to and resources you can access.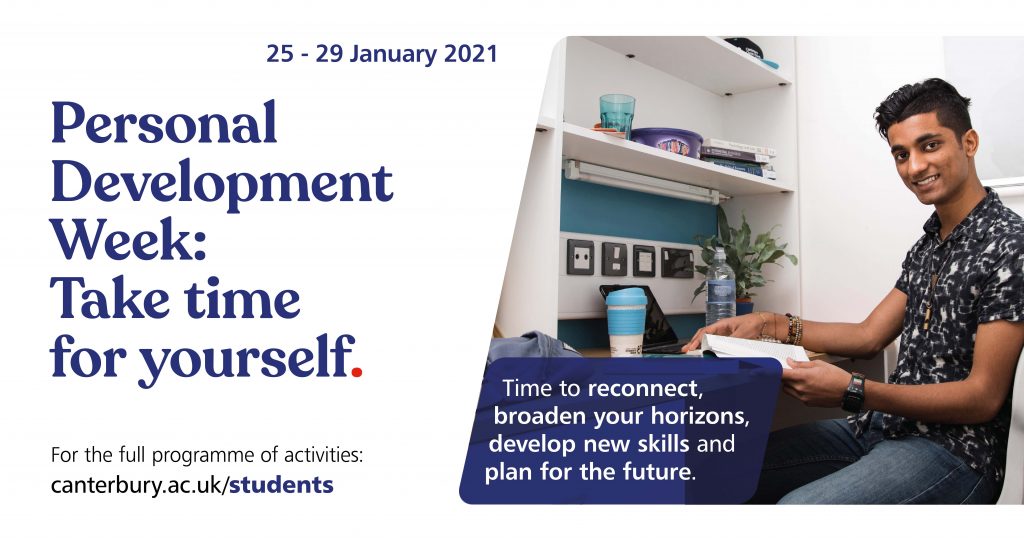 Reflect on your learning so far, try something new, build your confidence, set future goals, and reconnect with the wider Christ Church community.