Off Campus parking in Canterbury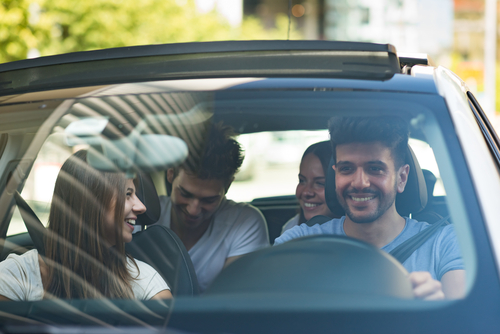 There is limited parking for both students and staff at the Canterbury Campus so we do encourage everyone to consider where possible public transport and there are lots of discounts available!
But for those who have to travel by car see the following recommended options:
Polo Farm
A free park and ride service for students and staff is available from Polo Farm Sports Club Canterbury (CT3 4AF) to Old Sessions House. A 16 seat shuttle bus will be in operation to take students and staff to the Old Sessions House and for the return journey Polo Farm in the evening. Best of all, it only takes 5 minutes to travel between the two locations once you're on the move. Download the timetable here
Park and Ride card
Canterbury City Council operates a Park and Ride Scheme at the Wincheap, Sturry Road and New Dover Road Park & Ride car parks.
Car Sharing
Did you know a commuter can typically save around £1,000 a year by car sharing? Find people who are travelling in your direction and start saving today!
Parking legally and considerately
Remember if you are travelling in by car to always park legally (i.e. not on double yellow lines) and considerately (i.e. not in front of someone's drive).
For more travel and transport information click here