New Zero Tolerance Scheme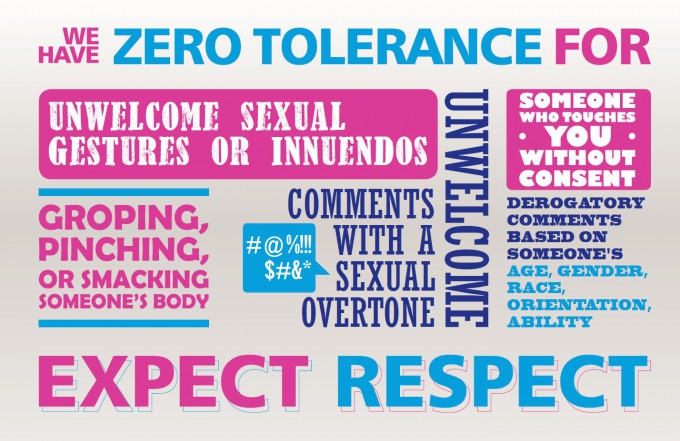 Canterbury Christ Church University and the Students' Union believe all students have the right to live and study in a safe and supportive environment. We do not support discrimination, bullying or harassment of any form. We are proud of our friendly and inclusive community and expect respect for each and every individual.
This is why we are pleased to support the Zero Tolerance accreditation scheme, led by Kent Union and funded by Kent Police. So far 19 premises in Canterbury's night time economy have signed up to the scheme to demonstrate that they have a zero tolerance to sexual harassment. This will also be rolled out in Medway during the year.
The staff at these premises have had training on how to tackle harassment and unacceptable behaviour. They also operate the Ask Angela Scheme – this encourages people to discreetly ask for help by going to the bar and 'Ask for Angela' – a phrase aimed at alerting bar staff so they can help defuse the situation.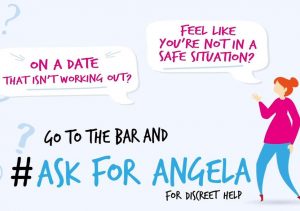 To stay safe in Canterbury also check out:
Night Time Lit Routes Map
Check out this online map which highlights the well-lit routes in the City.
Street Marshals
Say hello to our Street Marshals who here to help you get home safety on your nights out. For more details on the areas and times they cover visit  canterburystreetmarshals.org .
Safe Taxi Scheme
The scheme allows CCCU students who find themselves in a vulnerable situation to reach their student accommodation or another destination, such as a Police Station or local hospital, quickly and safely. Students can request a taxi through the scheme even if they do not have the funds to pay the fare at the time of booking, as fares can be paid later on via the CCCU Online Shop. You need to register for the scheme here in order to access it later but only  in an emergency and if you really need it.