New support for your Mind and Body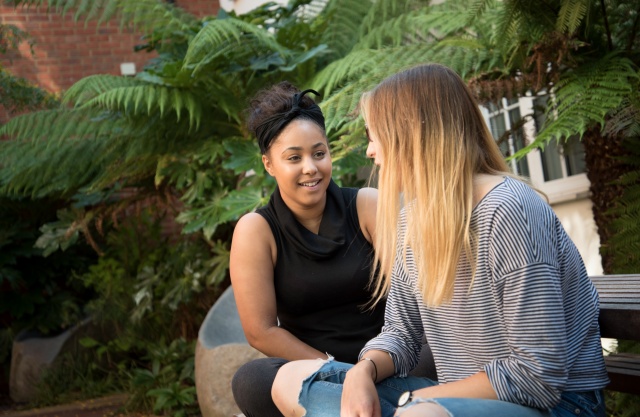 Mind and Body is a free programme which works with students (aged 18 -25) to improve their mental wellbeing.
The programme is delivered to small groups of students, helping them reduce feelings of stigma and isolation, working alongside peers who've experienced similar issues.
Through one to one and group sessions they aim to support students develop:
An understanding of emotional and mental health
Skills to identify when and how to ask for help
Emotional resilience
Coping strategies
They do this by covering a range of topics and themes:
Can we talk about mental health?
Identifying risks
Communicating with ourselves
Managing emotions
Communicating with others
Managing emotions and planning ahead
Reviewing progress
Moving forward
Last year 78.05% of participants reported increased mental wellbeing following the programme.
"I am definitely a lot happier. I have been able to see what needs to change, the programme is amazing. I don't know where I would be right now if I didn't have it." Mind and Body participant- Kent
If you have any further questions please speak to the Mental Health and Wellbeing Service or contact Bryony Wickes (Mind and Body Service Manager) bryony.wickes@addaction.org.uk