New Fitness Class Calendar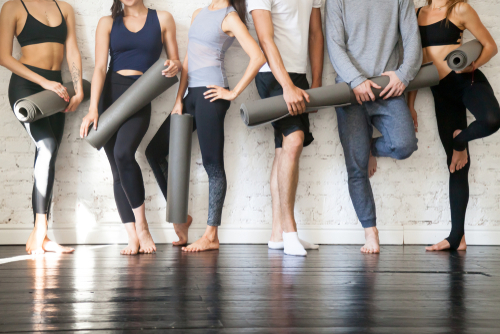 Whether you want to tone-up, raise your fitness level or improve your strength and stamina, we have a variety of fitness and exercise classes to help you achieve your goal in a friendly environment. And the new calendar for 2019 has just been announced.
New activities added to the timetable include
Boggie Bounce – This is a complete exercise programme on a mini trampoline, choreographed to chart music and includes a cardio section, as well as working every muscle in the body.
Pilates
Hoop circuit – a hula hoop class which is broken up with mini games and exercises
Don't forget that CCCU also has a well-equipped modern gym located a short distance from the central Canterbury campus. The gym features state of the art fitness equipment, enabling you to access the internet, watch live television and monitor your pulse rate and calories burned, all from the machines' displays. In addition, we have a comprehensive free-weights area, and even a personal training service.
Joining is easy with various membership options available to suit all budgets and lifestyles. However, if you'd like to try the gym out before committing to a membership, the Christ Church Sport offers a free day pass for first time visitors.
So why not look after your Winter Wellbeing and stick to your new year's resolutions by keeping active!