My CCCU Life at the age of 50 and three quarters!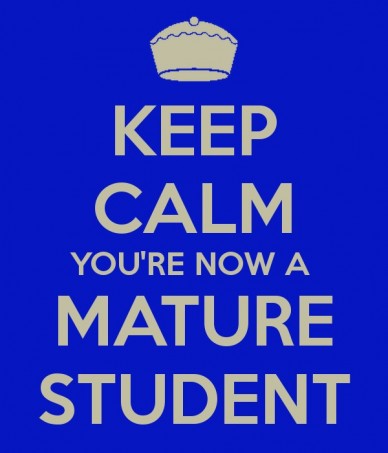 Trevor Wilson, a Counselling, Coaching and Mentoring graduate shares his experiences as a mature student.
---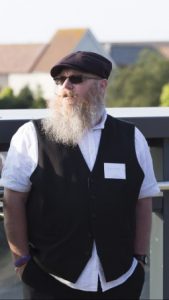 As with all students we matures are a diverse bunch, so this blog will be useful to some more than others but represents the views and observations of someone who completed his degree aged 50 and three quarters. I'll sub divide into the benefits, challenges and my personal advice to make things both easier and in my humble opinion more rewarding. Sandwiched in between is a little about societies.
Benefits
Definition of a mature student? Anyone over the age of 21 or perhaps those who have been out of full time education for over 3 years. For me the term mature means you will have some level of life experience outside of education and have made the conscious decision to return to study. Many have families and a settled home life where the less mature will most likely be venturing out alone for the first time. Overall this will provide a level of confidence to most mature students, confidence in their decision, their situation and for many even the future. Having been fortunate to attend a three-day workshop by the name of GRIT (if you get the opportunity DO IT) and one thing that stuck out was the phrase: Choose the choice you chose fully. In other words, once you've made a decision stick with it, make it work, it was your choice so own it and make it happen. As a mature student that may be easier than for our younger peers, but we can help them. For me part of being a mature student was helping develop that confidence in others. It is rewarding, give it a go either formally as a peer mentor or informally within your cohort or perhaps within societies.
Societies are good
Societies, there are a few. Mature students have our own, though it may need new leadership this year as people graduate. Could you be the next president, treasurer or social secretary? Something just popped into my head. I remember watching university challenge and being amazed at the breadth of knowledge panel members have (perhaps not those from Scumbag college!)
Where does that come from? Through speaking with students from other courses it is possible to build on your knowledge of different fields of expertise. You never know when it might come in handy to know something about midwifery perhaps or computer security. By joining societies, you get a chance to meet people from other courses. Many people go through their three years and only speak to those people they have to, that seems a shame to me. So, if you have an interest in Disney join up. Want to be creative perhaps join the arts, craft and media society and make a short film or learn origami. Take advantage of societies to broaden your knowledge, make friends and perhaps help people at the same time. It can reward in many ways, some of my best friends I've met via the society route, also a great way to build diverse networks.
Challenges are good
University isn't easy, nor is it supposed to be, and there are challenges which are probably unique to we mature students. You may be the oldest in your group so find it difficult relating. Outside life may be more complicated with significantly more responsibility and people requiring your attention: children, partner's maybe even more elderly parents. They can be overcome, I know of mature students who have held down full-time jobs whilst studying, using their holidays so they can attend lectures then reading in the evenings. This done when they are still running a home and looking after children! Inspirational how dedicated and hardworking we can become when properly motivated.
Friends and family have been mixed in their opinions about my return to education. Most have been supportive, whilst one or two have doubted my ability or resolve. It has been a pleasure to prove those doubters wrong. Partners may feel neglected as more time is spent studying, writing or even socialising with new friends. If this is the case be sure to spend quality time with them and your children (at the risk of teaching egg sucking). There are sacrifices and compromises to be made on the journey, the journey you chose so enjoy it and when things are tricky: adapt, adjust and conquer. Whatever problems or challenges arise there are solutions, find them, with maturity.
I'm going to finish with a list of a few top tips, some in general, some mature student specific.
Get a decent strong bag. Practical and boring I know but having had one bullet proof bag for three years able to carry laptop, half a dozen books, notepads, pens, lunch, water, change of clothes sometimes, plus other bits and bobs has been amazing. My recommendation is the mil-tec 35l assault pack. It has been used and abused and is still going strong (I earn no commission sadly, but it's a great bag and a bargain at under 30 squid on amazon and even comes in pink!)
Get involved! University isn't just about getting a degree it can be so much more, but ultimately, it's what you make it. You can focus on achieving that first classification, go home after each lecture and only meet your peers when you have to. Or you could get that first AND volunteer, work in schools and help motivate the next generation, run societies, raise funds for worthy projects perhaps, get involved with sustainability and learn to keep bees or brew beer. There are opportunities to do so much more than just study, take advantage.
Get help if you need it. There is significant support available personally, academically and towards your future career, but you need to ask for that help, if and when you need it. So don't be afraid! ask that question, put you hand up and ask for help, if you need to and do it early. There is no shame in getting help and share that with your younger peers who are just as likely to need help but possible even more afraid or feel stupid asking, so don't ask. Use the support available.
Be a leader if you can, a role model, someone who can be approached for advice. You could even get paid work doing this or become a peer mentor and make helping a regular, organised part of your life.
Enjoy university. It is good fun, it is hugely rewarding but it is up to you what you make of it. You can create the most marvellous three years of your life or you can do just enough.
Hope these few lines help you get the most out of university, whatever your age it can be the best three years of your life. If that's what you make it.