Moving Out Of Accommodation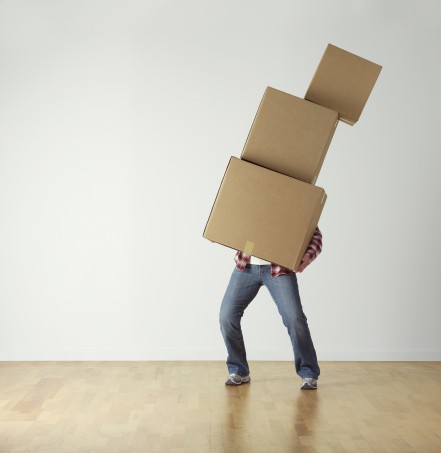 As the end of term quickly approaches, so does the prospect of moving out of your accommodation. This can be a busy and stressful time so whether in private or University accommodation here is a useful checklist to help things go smoothly.
CHECK your tenancy/licence agreement to see what it says about what you need to do when moving out and what your obligations are – you don't want to be caught out!
PAY: Make sure all your fees/rent are paid. If in private accommodation don't forget to settle any bills such as gas, electric, phone or water before you leave, so you don't get charged for anything you are not responsible for. If you don't pay your rent, this could affect you getting a reference for future lets or even a mortgage.
CHANGE your address. It might help to do this a few weeks before you move so you don't miss any post. Also cancel any subscriptions. And don't forget to tell the University as they may have important information to send to you before the next Academic year – update your Personal Details Tile on the Student Portal.
CLEAN. Remove all items including rubbish and clean thoroughly. Don't forget to check the kitchen and fridge for food and empty the bins, so your landlord does not charge you for this. If in private accommodation check the bin collections on the council website www.canterbury.gov.uk.
In certain areas in Canterbury there will be a bin amnesty where all rubbish will be picked up as part of the weekly collection, this will be running from 11th June – 6th July. Necessary Furniture will also be visiting certain areas in Canterbury on particular dates. Make sure you check out this document for more information. Remember to secure bins / bags so foxes and birds can't get to them, and if you miss the bin men you can always take your rubbish to the local tip.
RECYCLE. There are red British Heart Foundation recycling bins for clean clothes on Canterbury Campus and at most University accommodation sites. Charity shops throughout the city would also be grateful for your donations. Make sure you check out this Canterbury recycling guide for students for more information.
SECURE. Close any windows, turn lights off, and lock your door before you leave.
RETURN your keys/access card, and get a receipt.
---
For private accommodation – Getting your deposit back After leaving the property, your landlord should write to you if they want to make any deductions from your deposit, if you had one. If you have a joint tenancy with other housemates talk to each other to make sure you all leave it in a good condition.

Your tenancy agreement will outline when you can expect to get your deposit back. If the deductions are reasonable and you agree, you simply email back and let them know.

If you don't agree, don't feel pressured to accept it. You can try and compromise with your landlord yourself but you can also have your case passed to the deposit protection service.

If you are disputing your deposit, here's a more detailed guide.

Also check out the Students' Union guide Looking, Living, Leaving.
---
For more information on University accommodation, make sure you check through the Student Accommodation Handbook.
Don't forget there may be other things to think about has you plan to set off back home, whether it is returning library books or checking when the next academic year starts, by being prepared you can enjoy you summer holidays.
If you have any concerns about moving out, you can speak confidentially to our Student Support and Wellbeing Advisors about a wide range of personal, financial and academic matters. For details on their drop in opening times and locations click here.  Alternatively you can email the team at studentwellbeing@canterbury.ac.uk or call on 01227 922675.
If you are still looking for accommodation next year there are places available for 2nd and 3rd years at our CCCU managed accommodation. Apply online at www.canterbury.ac.uk/accommodation. If you are looking at the private sector use this approved scheme www.homestampkent.co.uk