As a new or current student you may be able to have access to a peer mentor, who is that little bit further on in their studies, and can provide you with help and support by sharing their experiences to assist you during your time at the University. We are meeting some of our wonderful peer mentors in this blog- so read on to find out who they are!
Holly Swan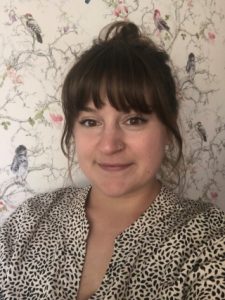 Hi my name is Holly. I am a second year Psychology combined with Early Childhood Studies student.
I chose Christ Church because of its great location in the city centre, amazing teaching staff and close proximity to my home. Initially I chose my course because I thought I would go into teaching after my degree, but the course has opened up a world of academic learning which I love and now wish to do postgraduate training in either Educational Psychology or Play therapy.
My interests include feminism, animal rights and children's rights and my hobbies include spending time with my two young children, cooking/baking and walking with my dog.
Miles Kingman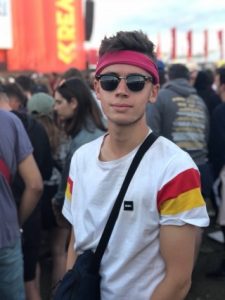 My name is Miles and I've just completed my first year of the BSc Psychology course. I chose Psychology because it's a really interesting subject which makes the reading much easier to do. Psychology has a lot of module options so you can easily explore the subject areas that you think will interest you, gaining a broad understanding of the subject as you do so.
I love running and cooking, the two don't really go together but I find them both a great stress release. I'm technically trained as a technical manager and have ran stage shows in the past.
Dizem Cankaya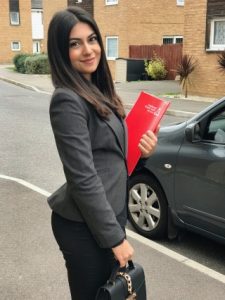 I am a final year LLB Law student. I love CCCU because at this university people genuinely care about you, your mental health and your academic success. I always feel supported at CCCU and I never feel let down. I play the violin, I'm a professional dancer, I love sea turtles and I do many volunteering jobs for Canterbury. I am more than happy to help you in your journey, and support you wherever I can.
Adewumi Babatunde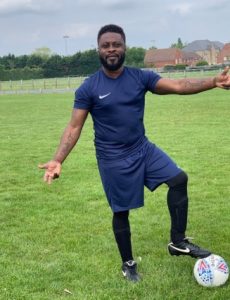 My name is Adewumi Babatunde. Year 3 Mental Health Nursing Student. I am the A17 MHN's student cohort representative (Medway Campus), MHN student Ambassador and also a peer mentor.
I choose Mental Health Nursing because of my passion and curiosity to know more about different types of mental health issues, their causes , treatments and how to manage the illnesses. I want to be able to create awareness about mental health issues and also contribute to the eradication of stigmatisation of mental illnesses in my community. My Interest/ hobbies:
I love spending time in the library to study and enhance my academic skills.
I love playing pro-evolution soccer on ps4 🎮 and also like playing real life football 😊.
I love travelling and also making new friends. I occasionally do like going to chill out in the bar with friends.
Kirsty Dickerson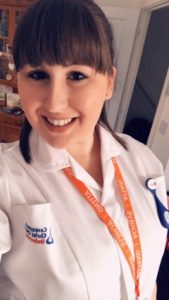 Little bit about me- my name is Kirsty I am an adult student nurse nearing my end of first year, I decided on CCCU due to its location and ease of travel to get to. When I have spare time and I am not studying I like to take my children out and spend some quality time with them. Studying with children can be hard and at times challenging, however, it is the most amazing thing to do as I want to show my children that we really can do anything!
Selina Agyapong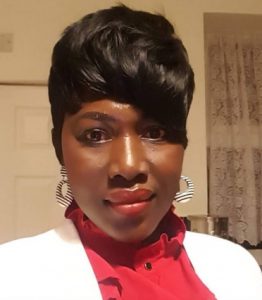 My name is Selina Agyapong. I am a fist year public health student. Why I choose to do public health was because, I have over 20 years of Health and Social Care experience. I enjoy making difference in people's lives and so I wanted to go into nursing. But I later realised that, with public health, I will have a wider options and probably be able to work for myself in future. And so far, I am enjoying it 😊
Sam Body
Hello! My name is Sam, I'm a second year adult nursing student based at Medway CCCU. I have a keen interest in community nursing and management of long term health conditions. My hobbies are street drumming, reading, crochet and movies.
I chose to study at Medway CCCU as I found the campus to be smaller, with a welcoming and approachable lecturing staff. I also found the simulation suite was equipped so well that the skills learnt in SIM are easily transferable to ward base practice.
Aaron Jacobs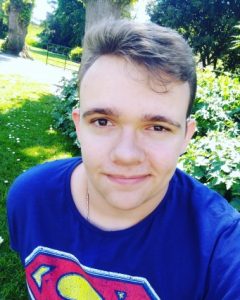 I'm Aaron, I study single honours Psychology, and I'm a second year student (starting September). I chose to study Psychology as I have long been interested in explanations for behaviour, and understanding mental disorders so I can apply that knowledge to help those who suffer with them. Outside of Psychology, I also enjoy playing DnD and being part of the Christian Union at Christ Church.
Steph Jones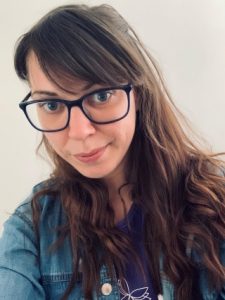 Hi, my name is Steph. I'm a second year adult nurse student at the Medway campus. I have a passion for palliative nursing and emotional well-being. I'm a creative person who loves nature, running & yoga, music & poetry, & Harry Potter.
I chose to train to be an adult nurse at CCCU Medway because I wanted to grow into a nurse who could make a difference to my patients.
I look forward to seeing all the new and returning students back at Medway CCCU in September.
Shakirat Bello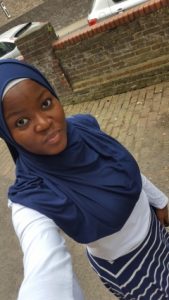 Hello, My name is Shakirat, Am a third year adult nursing student. Nursing has always being a passion from when I was little. I love studying at Canterbury Christ Church University because of the support from the university.
Adult Nursing can be stressful but I relax by enjoying movies with friends and families and having a good sleep.
Fyona Cunningham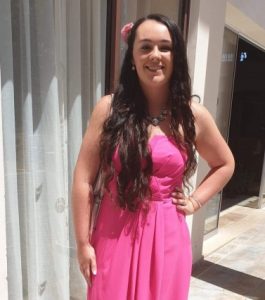 I am currently at the end of my second year, will be starting third year in September. I study History and have just been elected as the History Society's President for the coming year. I chose to come to this university because I loved its surrounding, the city was just the right size so I didn't feel too out of place but big enough to explore and still be a change from home. I felt the course was really flexible as I could pick and choose what I wanted to do in terms of my modules and studies and it was also quite varied.
Akila Tabbi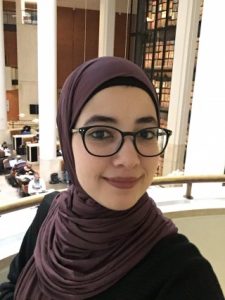 I am Akila, a full-time PhD candidate at Canterbury Christ Church University, school of Education. I am in my final year. My thesis is about the "Perceptions of Algerian Graduates about Leisure Reading: A Tale Untold". This is my Researcher Profile.
After spending six months at Canterbury Christ Church University on a PhD pre-sessional course, I decided to come back for a PhD degree. The reason for choosing CCCU is the friendly, welcoming and safe environment that I had experienced here. It is located in one of the safest cities in the UK. The beauty of Canterbury is also breath-taking. A walk in the Westgate had helped me relax and find inspiration again throughout my three years here. Noteworthy it is to stress the support that academics (my supervisors) within the faculty of Education and across other faculties had provided and keep providing. Volunteering opportunities are also another aspect that I like at this University.
My hobbies include leisure reading, climbing and volunteering.
Laura Gilmour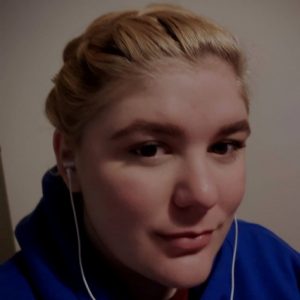 Hi I'm Laura. I am studying Education studies with psychology (I have also completed a foundation year) and will be going into the second year of my degree- I have changed my course of studies from single to combined honours after the completion of my first year of study because I felt like it more directly linked to what I want to do in the future which is working with children who have additional needs whether they are physical, academic or psychological. I want to go into this area of work as I have personal experiences of the struggles that can be caused by having a variety of disabilities and I want to be able to support others in navigating a world that can sometimes be challenging and overwhelming because there are times that I wished that I had received that support in my own life.
In my free time I enjoy anything that allows me to explore the world around me, learn new things, experiment with new experiences and find out more about myself, I often do this through art, writing, reading, going for walks and cooking (I especially enjoy eating the food that I make!)
Mariana Averza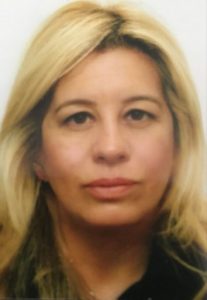 Hello all, I am Mariana, originally from Argentina. I have just finished the first year of my BSc. Degree in Psychology here at Christ Church University. It is a fantastic place and I hope you all will agree with me in a couple of years. I will be your Peer Mentor and my role will be to use my experience and knowledge of university life to give you advice, support, and answer any questions or concerns you may have. I hope that through working together, alongside all the other support available, you will quickly overcome any issues you may be experiencing to succeed and enjoy your time here. I am really looking forward to welcoming and meeting you all.
Tina Watts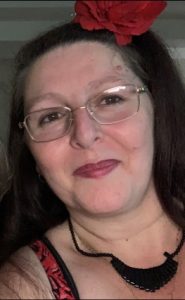 Hi there I'm Tina, a 51yr old mum, nanna and granma, and I do have physical disabilities. Teaching has been a dream of mine since I was in primary school that I never thought would or could come true, but here I am at the best university for training teachers. Loving every minute. I've also just finished my GSCE's in college as well as my foundation yr here at Christ Church. I love to help where I can.
Gemma Jones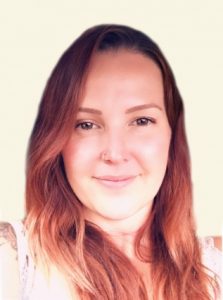 • Age 40 • Adult nursing degree year 2 •
• 3 Children all at school (Eldest child is autistic) • Lives at home with husband •
• Is no longer able to work whilst doing degree, has accessed some extra funding for childcare •
• Had a bereavement during first 3 month of starting university and still managed get through with great scores • Has diagnosed depression and has used the university mental health services •
Click here to find out what a peer mentor can help you with, and how to get in touch with one.