Meet our Street Marshals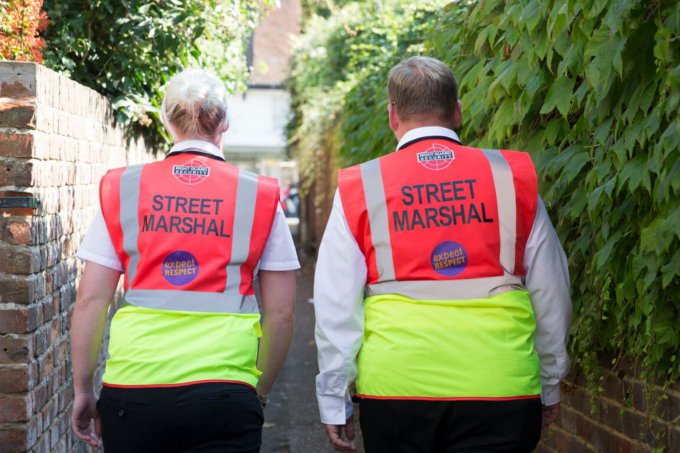 The Canterbury Street Marshals are a friendly team who are here to help you get home safely on your nights out. They operate in male and female pairs on foot and are recognisable by their fluorescent uniform.
The street marshals, cover key areas across the Canterbury area, including:
St Michael's area
Wednesday, Friday and Saturday, 23:00 – 04:00
Club Chemistry and Wincheap
Wednesday and Friday, 23:00 – 05:00
Sturry Road and Northgate
Wednesday and Friday, 23:00 – 05:00
Also check out this online map which highlights the well-lit routes in the City as well as where you can find the Street Marshals and Street Pastors.
And don't forget that there are CCTV cameras in all the subways which are monitored 24/7 for your safety.