Managing on a Budget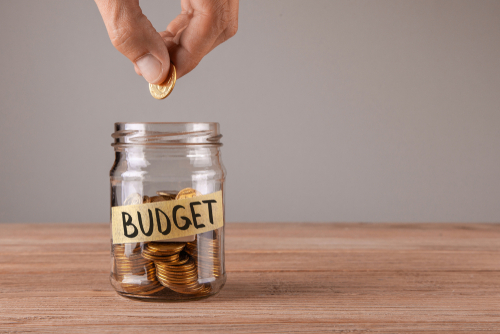 Four in ten first-year students said they'd found managing money trickier than expected, and a worrying 15% said they were struggling financially.
But if you plan ahead and think about finances before you arrive you can make sure that you stay within your budget while also having a great time!
Step 1 – It is never too early to start planning your finances. The first step is to organise your funding – for further information please click here. 
Step 2 – Work out what your income will be. Find out how much you might be entitled to from Student Finance England by using their calculator https://www.gov.uk/student-finance-calculator.
Step 3 – Estimate your outgoings. These could include:
Accommodation – this will probably be your biggest expense. If you are not staying in University Accommodation you will also need to consider what utilities bills you might have.
Course material – we know many of you might want to start on your reading list over the summer but before you splash out don't forget to check out what is available in the Library first and try and wait until you arrive as many current students will be keen to sell their second hand books at a reasonable price.
Transport – CCCU provides many discounts from Park and Ride to Stagecoach Bus travel. And don't forget the 16-25 Railcard which for £30 a year gives you a third off rail fares.
Shopping – you don't just have to live on baked beans! It is possible to eat normally and healthily whatever your budget. Think about supermarket own value brands, buying in bulk and making packed lunches. You might not realise until you become a student how much things like toiletries cost. Set enough aside for the basics, making the most of special offers.
Entertainment – being sociable doesn't have to be expensive! Think nights in with housemates, free events at the Students' Union or two-for-one deals. Student-specific discount websites such as NUS Extra have great offers on cheap days and nights out.
Step 4 – Calculate your budget. We recommend this student calculator to see how your money is going to add up.
Step 5 – Boost your income. The maintenance loan from Student Finance England is unlikely to cover all your living expenses so you may need to think about how you or your family can financially support your time at university and ways to boost your income.
Hear our Students' Union Sabbs top food budgeting tips:
Check out any external funding or scholarship opportunities – www.thescholarshiphub.org.uk
Don't forget you can sign up to Unitemps, the University's recruitment service for students, before you arrive to help you find a part time job.
Once here think about downloading the Way2Pay App, a cashless and secure payment system for food and drink using your smartcard. You or your family can upload funds from any smartphone, tablet or PC to help you budget.
Getting Support
The most important thing you can do if you are worried at any point about your finances is to get support as soon as possible.  Our Student Support and Wellbeing Advisers are available to talk about finances and give advice on budgeting – call them on : 01227 922 675 or email studentwellbeing@canterbury.ac.uk