Just a few days to complete your student survey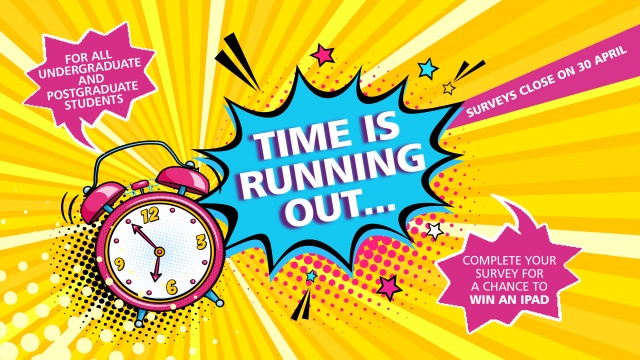 Don't miss out on your opportunity to be heard and tell us about your experience at Canterbury Christ Church University. It only takes 10 minutes so don't delay and click here to complete your Student Survey.
The Official University Surveys are your chance to tell us what you loved about your programme and what you feel could be improved. The results are used to help decide what changes need to be made to enhance the student experience – so your feedback really makes a difference.
There is one for everyone – whether you are in your final year, undergraduate or postgraduate.
Some of the results are also used nationally to compile university league tables, and are published on the Unistats website to help future students decide on their choice of University.
And if that is not reason enough to fill in the survey everyone who completes it gets a chance to win an iPad.