The Careers & Enterprise team will be helping you launch your career at their life after uni event on 11 March 2020 between 10am-4pm in Augustine House! Join them for a BIG day of talks and for plenty of opportunities to network with a range of companies. So make sure you save the date & book your place today! Read on for more details…
What can I expect on the day?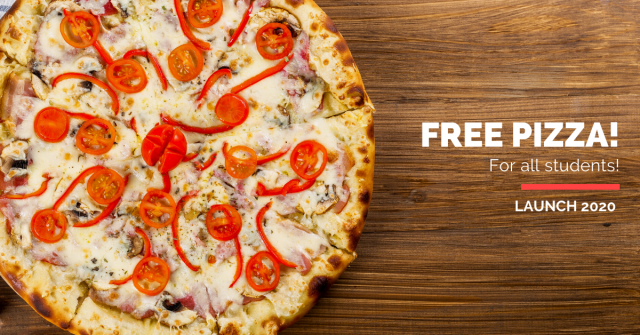 Employer Talks: 10am-1pm
Join the team for a series of short micro-talks every half an hour throughout the morning from qualified professionals from various companies as they share skills to help prepare you for life after uni. Become a networking master, learn how to play the recruitment game and leave a great first impression with employers, in person and online. Here's what to expect…
Employer Fair: 1pm-4pm
This is a great opportunity to network with employers who have a number of graduate roles. Meet employers such as: Bloodwise, Cabot Financial, Camp America, Canterbury City Council, Capgemini, Careerz, Celerity, Civil Service Fast Stream, Enterprise Rent-a-Car, Future Education, GradForce, CCCU Graduate College, Hays, HSBC, Ingenus (National Citizenship Scheme), Interexchange, Kent County Council, Kent Foundation for Young Entrepreneurs, Leigh Academies Trust, Lets Do Business, Metro Bank, MHA MacIntyre Hudson, Neilson Holidays, Number Nine Communications, Olbys, Opportunity China, Pedder Property, Pfizer, Postgraduate Routes into Teaching with CCCU, Phaidon International, Santander, Sateda, SEO London, Stafford House, Stonegate Pub Company, Superior Care, Supplydesk, The Army, The Online & Overseas Teacher, Vanquis and Watermelon Research.
Follow us on social media for news on which other employers will be attending on the day!
Career MOT: 10am-4pm
Get access to all of our Careers support at The Careers and Enterprise drop-in at Augustine House from 10am-4pm!
CV Checks: Speak to a friendly member of The Careers and Enterprise team to get advice on how to improve your CV.
1 to 1 Careers Guidance Appointments: If you are completely unsure of what you want to do we can help you find out your strengths and what options are available with your CCCU Degree.
Work Experience Fund: Find out how you could obtain funding to support with work experience opportunities. Get support with applying to the Work Experience Travel and Career Start Bursaries by speaking with our team on the day. To find out more about the Work Experience Fund click here.
Professional Headshots: 10am-4pm
Get your portrait taken to add to your professional profile for FREE! Come along to the drop-in in Augustine House from 10am-4pm.
How to book?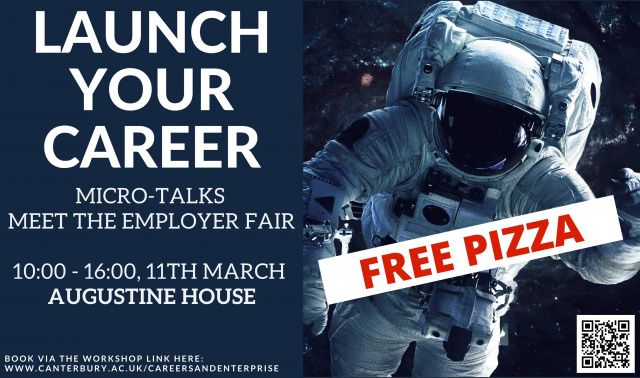 Make sure you register your interest and book your place today! Head over to the Careers & Enterprise eventbrite page…
Get in touch with the team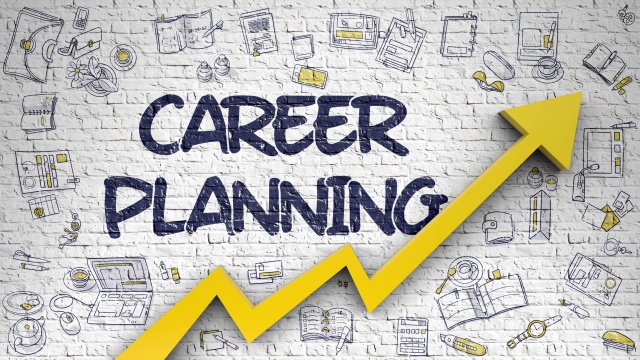 And remember, the Careers & Enterprise team are here to support you all year round! You can find them in the Careers & Enterprise Hub in Augustine House for their drop-ins…
They also run a range of workshops and events throughout the year- to help develop your skills, gain knowledge and prepare you for life after uni!
You can also make use of the range of resources and guidance relating to careers, jobs and planning your future by logging into the online hub.
Finally, if you're a recent graduate, you can still have free ongoing access to The Careers and Enterprise Online Hub and our Career Development Services after you graduate. Found out how to retain your graduate access by emailing careers@canterbury.ac.uk